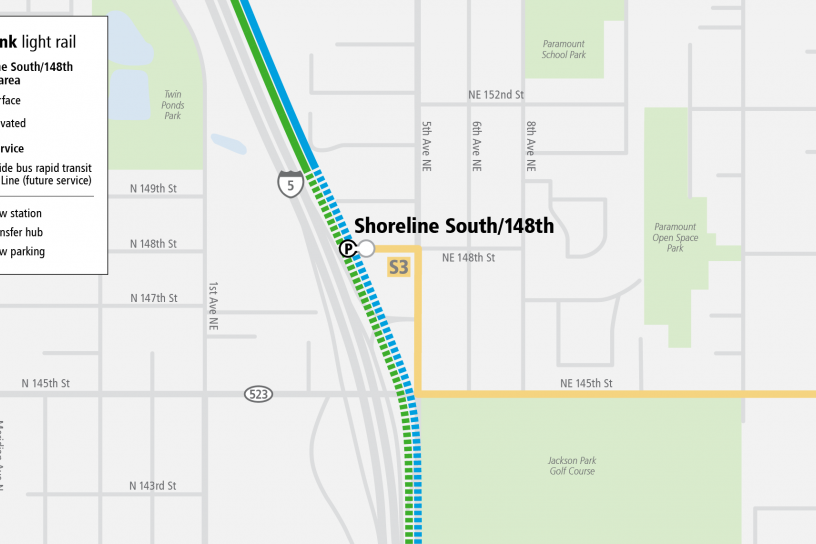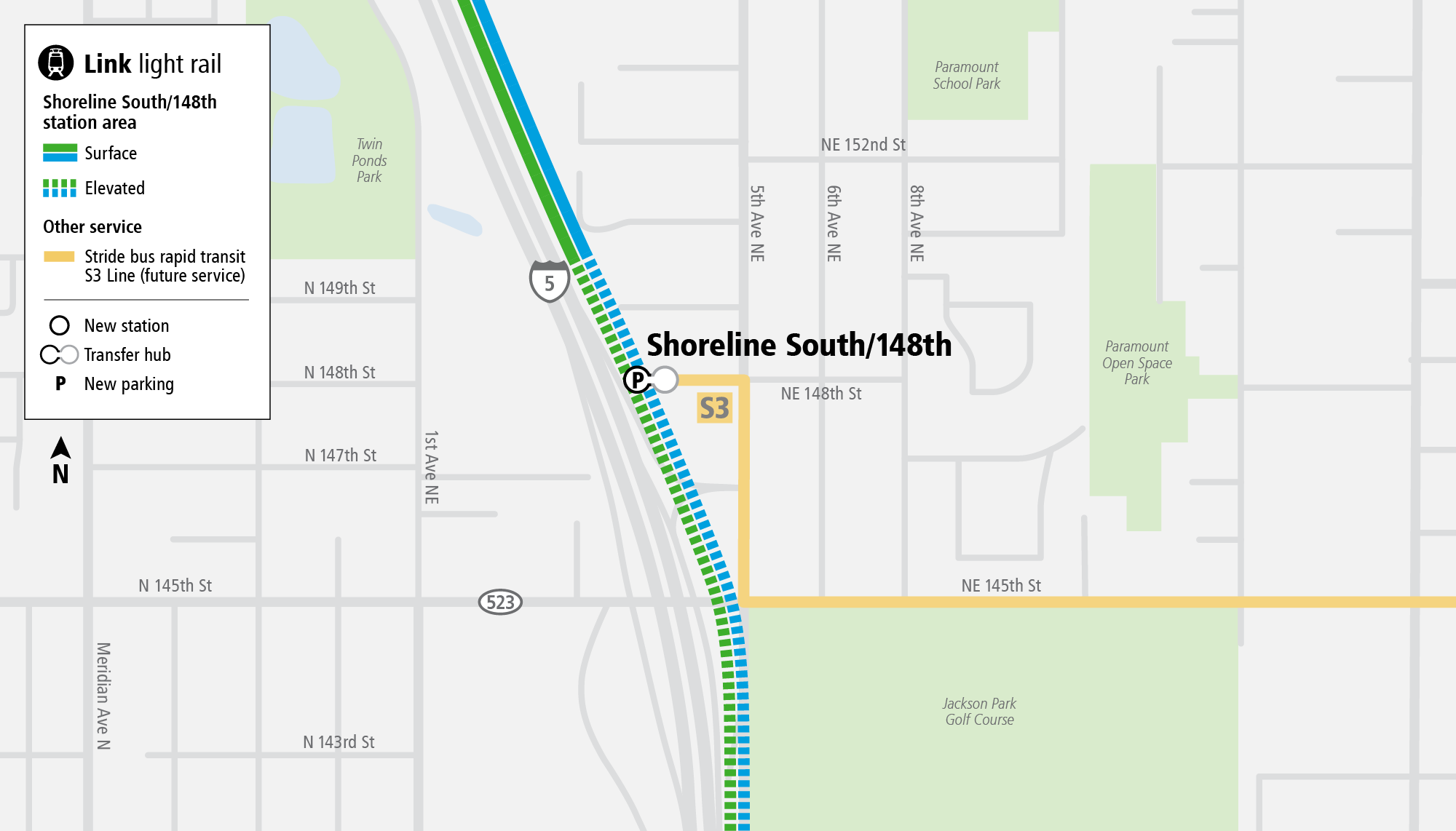 Shoreline South/148th Station updates
Get the latest in your inbox.
Overview
Located just northeast of I-5 at the NE 145th Street exit, the elevated Shoreline South/148th Station will connect to new Sound Transit SR 522/NE 145th Bus Rapid Transit service. A parking garage with approximately 500 new spaces is part of the project.
Travel time: Shoreline South to downtown Seattle - 17 minutes
Re-channelization map
Shoreline South/Northeast 148th Station re-channelization will feature: 
Signalized 3-way intersection near Northeast 145th I-5 on-ramp.
Signalized 4-way intersection at Northeast 148th and 5th Avenue. 
Signalized intersection at Northeast 145th and 5th Avenue. 
New sidewalks and curb ramps.