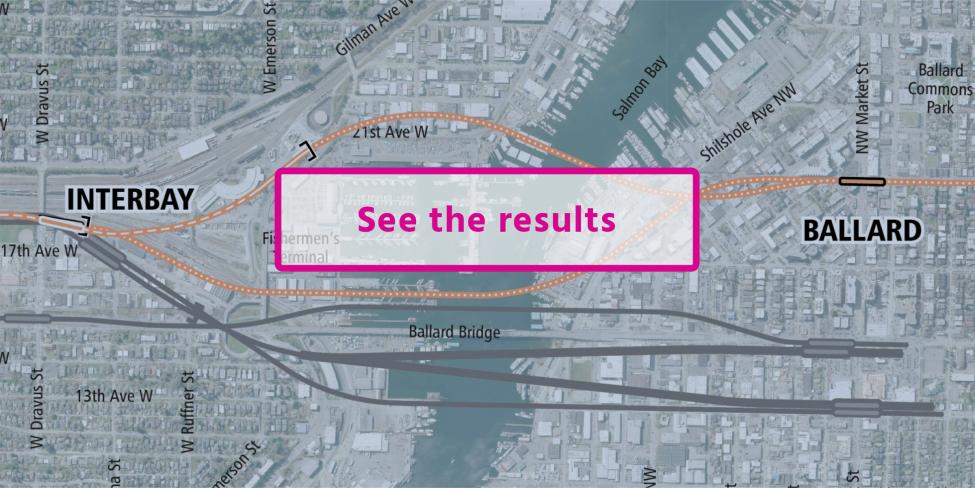 Initial assessment results are in! Comment by Oct 4
After the Sound Transit Board identified preferred alternatives and other alternatives to study in the Draft Environmental Impact Statement (EIS) in May, they also directed staff to conduct initial assessments on additional route and station options that were suggested during the public scoping period, to establish whether further study in the Draft EIS is appropriate. The evaluation results are in and we'd like to hear from you!
Review the results and comment by Oct. 4, 2019. We will summarize your feedback and share it with the Sound Transit Board when they meet in October to identify if any of these additional alternatives will advance to the Draft EIS for further study.
Fall festival fun
Find us at the following festivals and farmers markets this month! We'll be there to talk about the initial assessment alternatives and future light rail service to your neighborhood. Plus, you could walk away with some cool giveaways! 
Find us at: