Intermittent lane closures on Main Street and 112th Avenue SE continue as crews prepare for installation of the sound wall surrounding the south tunnel portal
Body
If you've walked or driven past the south portal site for the downtown Bellevue tunnel recently, you've likely noticed some significant changes. Sound Transit's construction crews have continued to clear and grade the site in preparation for tunnel excavation which is anticipated to begin this fall. In advance of the tunnel excavation, a 20-foot temporary sound wall will be installed around the site. 
Crews are now performing utility relocation work to prepare for the installation of the sound wall. A continuation of the intermittent/as needed sidewalk and lane closures will be necessary to complete the utility and sound wall installation work.
Construction of the temporary sound wall is expected to be complete by fall 2016.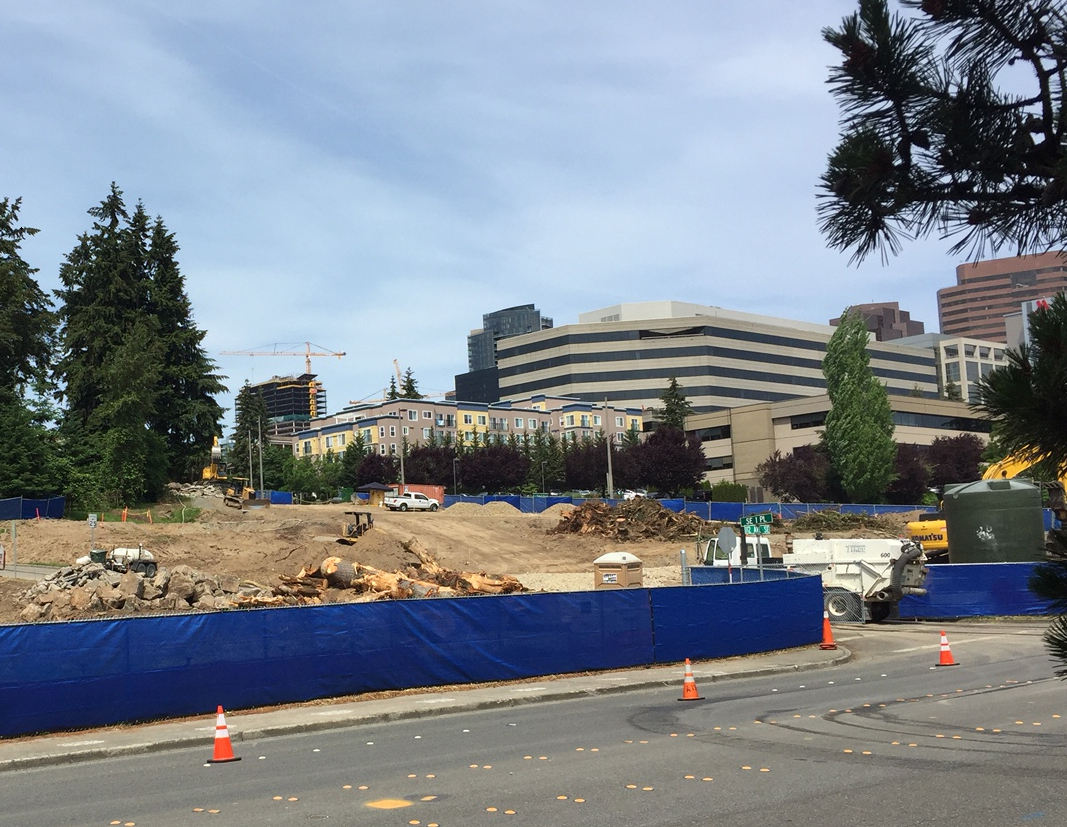 Recent photo of the East Link south tunnel portal taken from 112th Avenue SE.
What to expect
Intermittent work in the roadway between 7 a.m. and 3 p.m. for the remainder of the week
As early as next week, intermittent work in the roadway between 9 a.m. and 3 p.m., Monday-Friday; Saturday work is allowed but not anticipated to occur at this time
Intermittent closures of the eastbound Main Street lane that turns right onto 112th Avenue SE
Intermittent closures of the various lanes northbound and southbound on 112th Avenue SE from Main Street to SE 1st Place
Intermittent closures of the right southbound 112th Avenue SE lane from Main Street past SE 1st Place
Sidewalk closures on the south side of Main Street and the west side of 112th Avenue SE for pedestrian safety while nearby construction activities are occurring
Some combination of signage, cones and flaggers depending on the construction activity to direct vehicles and pedestrians around the work area