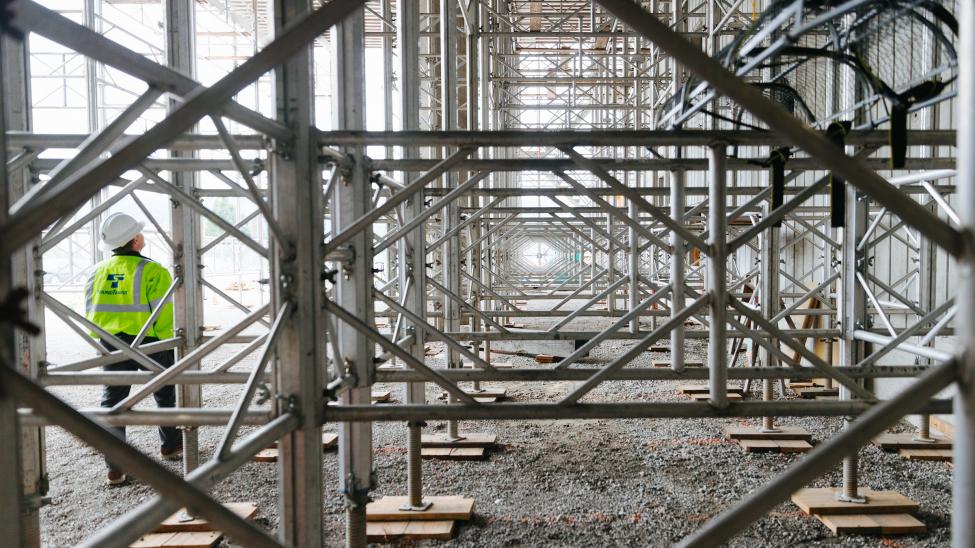 Judkins Park Station entrances take shape
Over the last few months, the Judkins Park Station has begun to take shape. Crews have formed and poured concrete walls and foundations, while elevator shafts have emerged from the ground. Much of the work has been focused on the station's entrances at 23rd Avenue South. and at the entrances on both sides of Rainier Avenue South. This summer, work will continue to frame the entrances with structural steel, elevators and escalators will be installed, and work will begin to construct the station's sound walls. Check out recent progress photos below to learn more.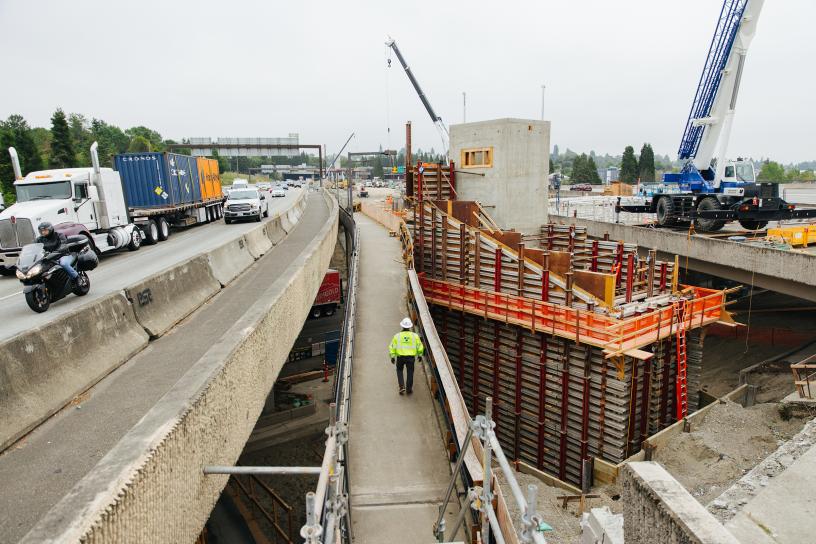 A view facing east of the pedestrian access building located on the west side of Rainier Avenue South. The pedestrian provided access to the former Rainier Avenue Freeway Station and will be reused to connect the west side of Rainier Avenue South with the station.
Crewmembers remove wood falsework from the concrete elevator shaft at the entrance at the east side of Rainier Avenue South (left). A rendering of the completed entrance when trains roll in 2023 (right).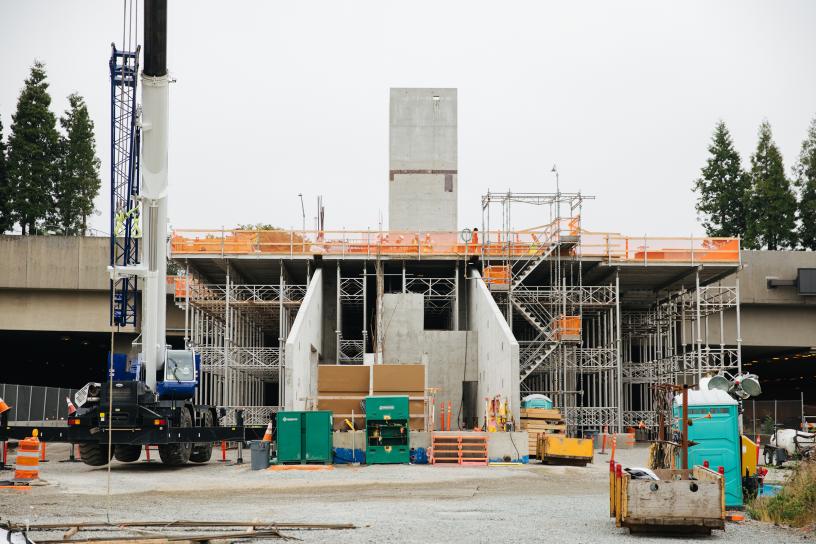 This photo was taken where the platform will be constructed and looks east toward 23rd Avenue.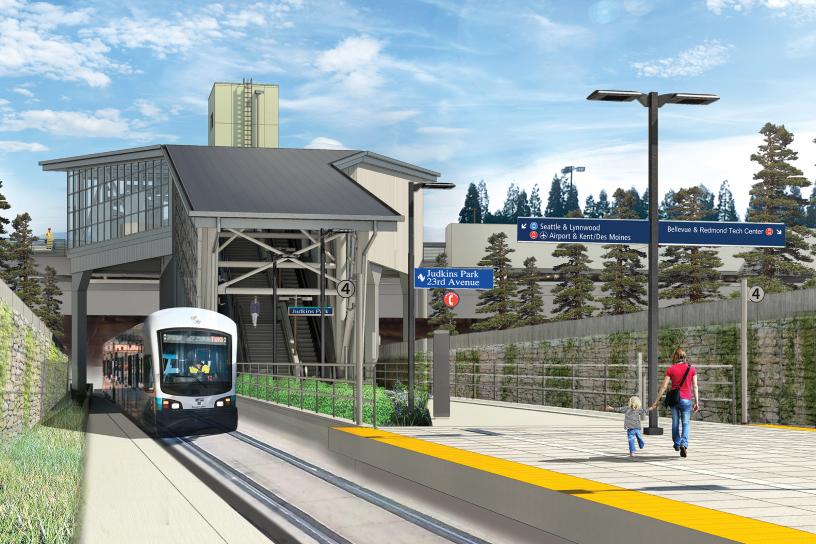 This rendering shows the completed station platform looking east toward 23rd Avenue.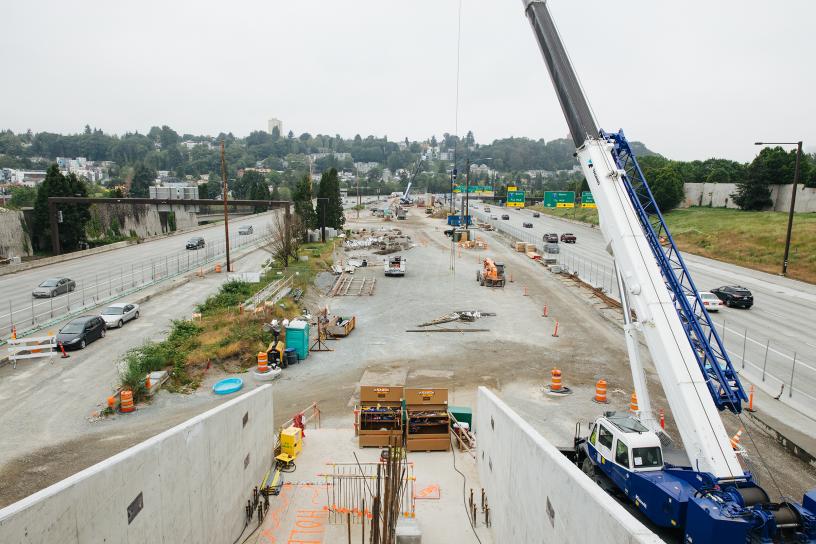 A bird's eye view of the entire station facing west from the 23rd Avenue entrance. When complete the Judkins Park Station will be one of the longest stations Sound Transit has built to date.
Image

Image

Image

Image

Image