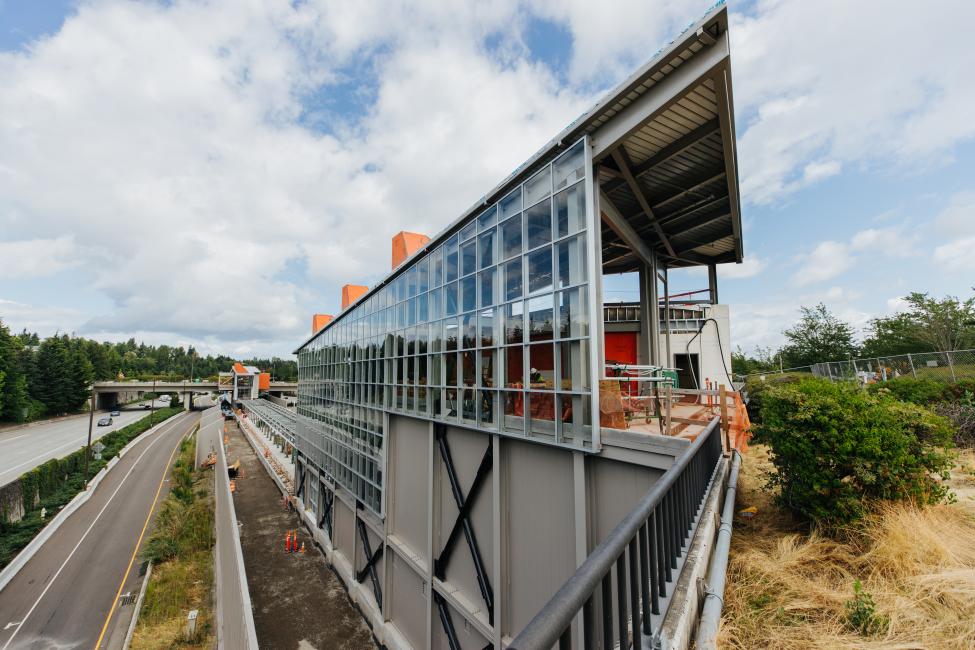 Mercer Island Station Construction Nearing Completion
As we head into the fall, work at the Mercer Island Station is ramping up as crews work to put the finishing touches on the station. In the last few months, crews have:
Completed installing the platform canopy and glass curtain walls
Installed escalators in each head house and begun construction of the station's bicycle cage
Completed installation of the westbound track from the East Channel Bridge to Mercer Island Station
In the coming months, Sound Transit's systems, signals and electrical contractor will begin installing the overhead catenary system, traction power substations and the signaling system to prepare the station for Blue Line service in 2023. Work will also continue to install track west of the station and in the Mercer Island tunnel. Check out recent construction photos below.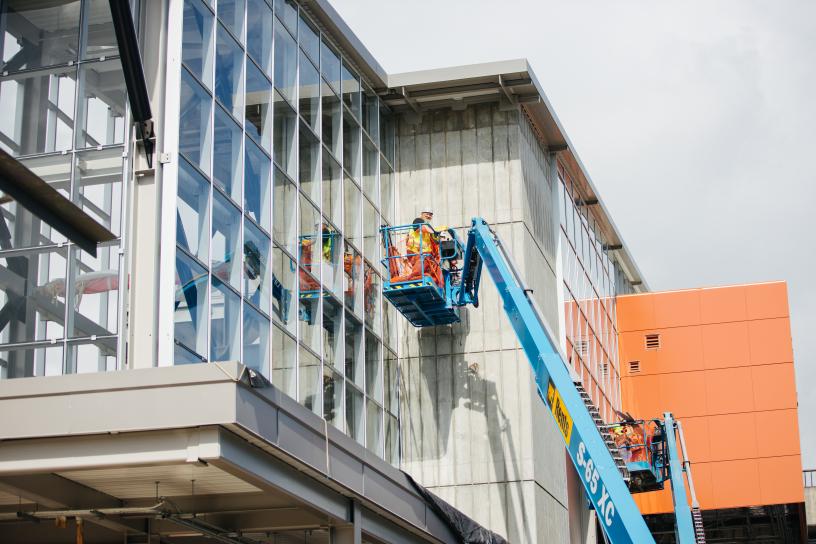 Crews complete installation of the glass curtain walls in both the east and west head houses.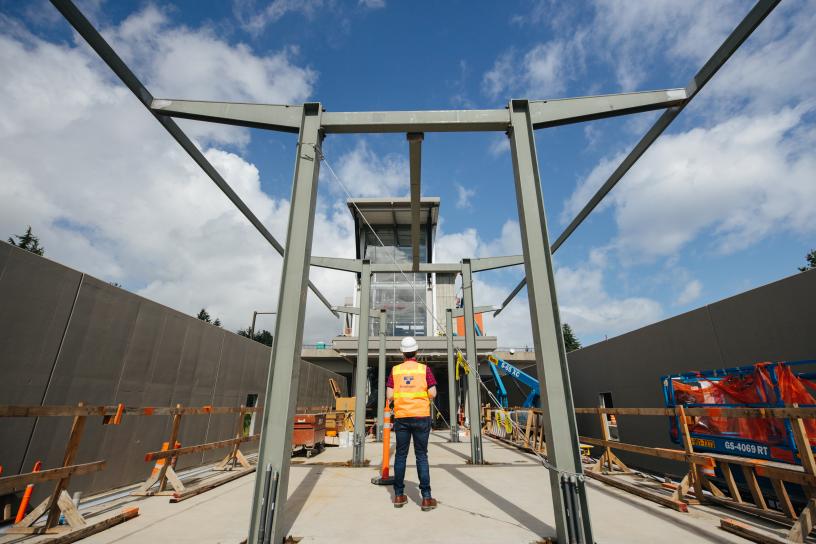 This is a view from the platform looking west. Crews completed installing the structural steel this summer.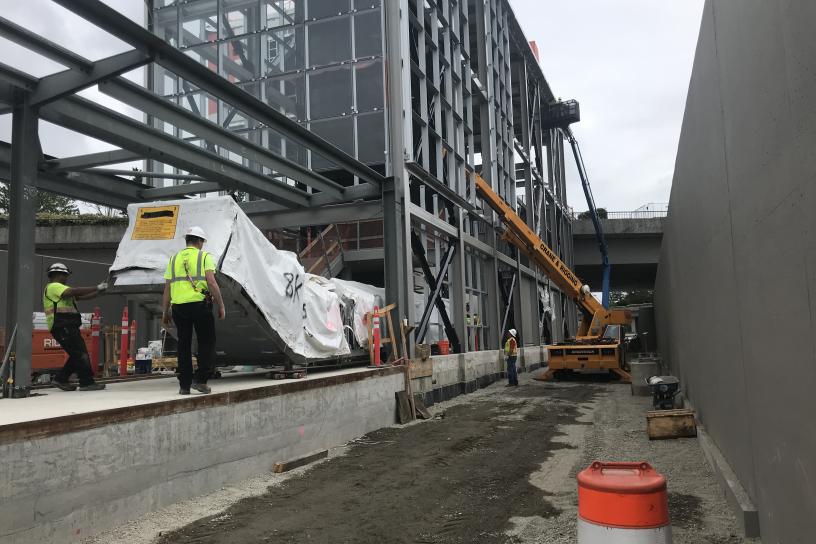 Crews install escalators in each head house prior to completing the glass curtain wall installation.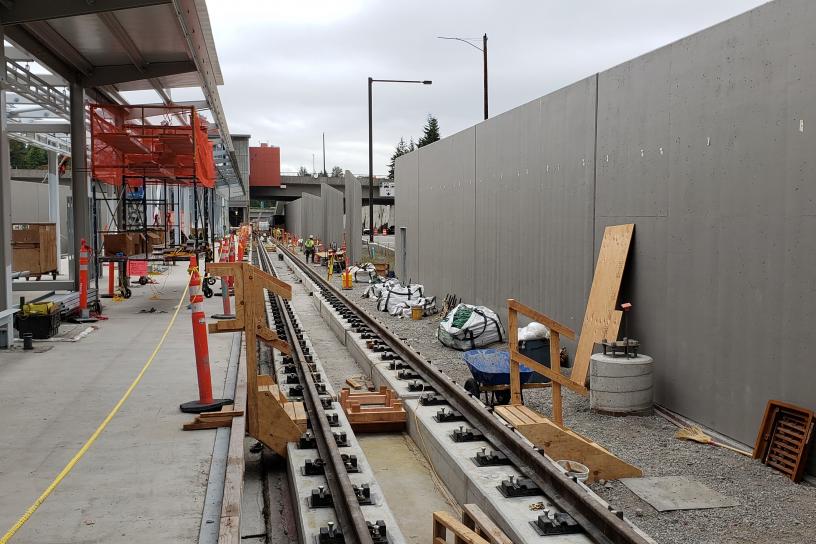 The westbound track installation has been completed from the East Channel Bridge to the station. This is a view of the direct fixation track at the platform. 
Image

Image

Image

Image