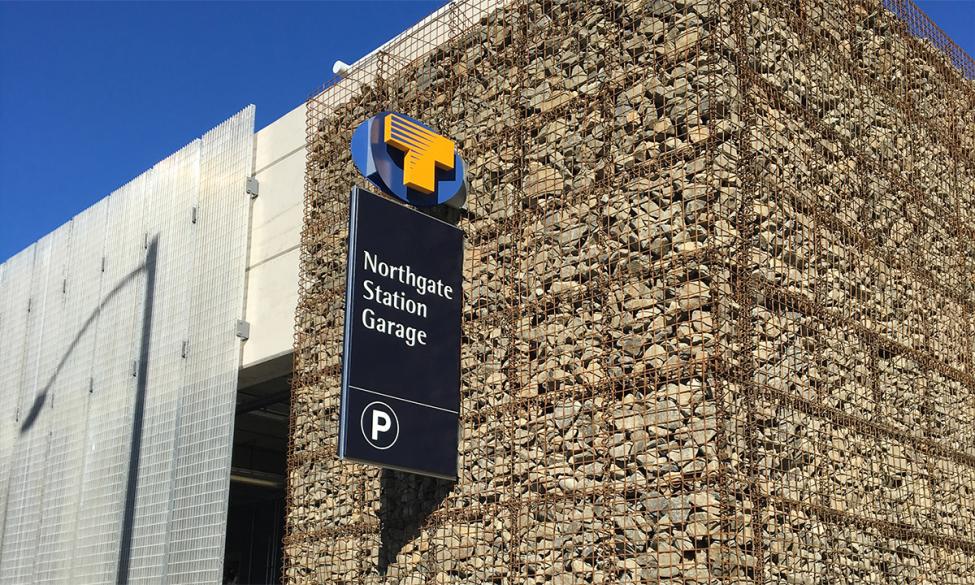 Northgate Station Garage opens Monday, Nov. 19!
Body
Sound Transit's new Northgate Station Garage will open and three Northgate park-and-ride areas will close on Monday, Nov. 19. The four-floor garage, located at the future Northgate light rail station, will provide nearly 450 parking spaces at the busy Northgate Transit Center. Although the Northgate Station will open in 2021, Sound Transit is opening the garage early for transit riders.
New reserved parking permit option
The Northgate Station Garage will be the first Sound Transit facility to offer a reserved parking permit option for people driving alone. Current carpool permit holders may renew, and transit riders may obtain free carpool parking permits. Parking permit holders will have reserved parking on the lower level of the garage on weekdays during morning rush hours.