Puyallup and Sumner Station improvements moving forward
Body
Many residents in Puyallup and Sumner would like to take the Sounder train but can't find a place to park or don't have a safe way to walk or bicycle to the stations. Sound Transit has been partnering with each city to plan more parking and access options. This post provides updates on each station, including:
Puyallup: Sound Transit will advertise for a design/build contractor in early 2019 to design and build the new garage.
Sumner: Sound Transit aims to advertise for a design/build contractor sometime in 2019. The City of Sumner is moving forward in 2019 to rebuild the Traffic Avenue/410 interchange and improve sidewalks near the station, both with funding contributions from Sound Transit. 
Puyallup Station Update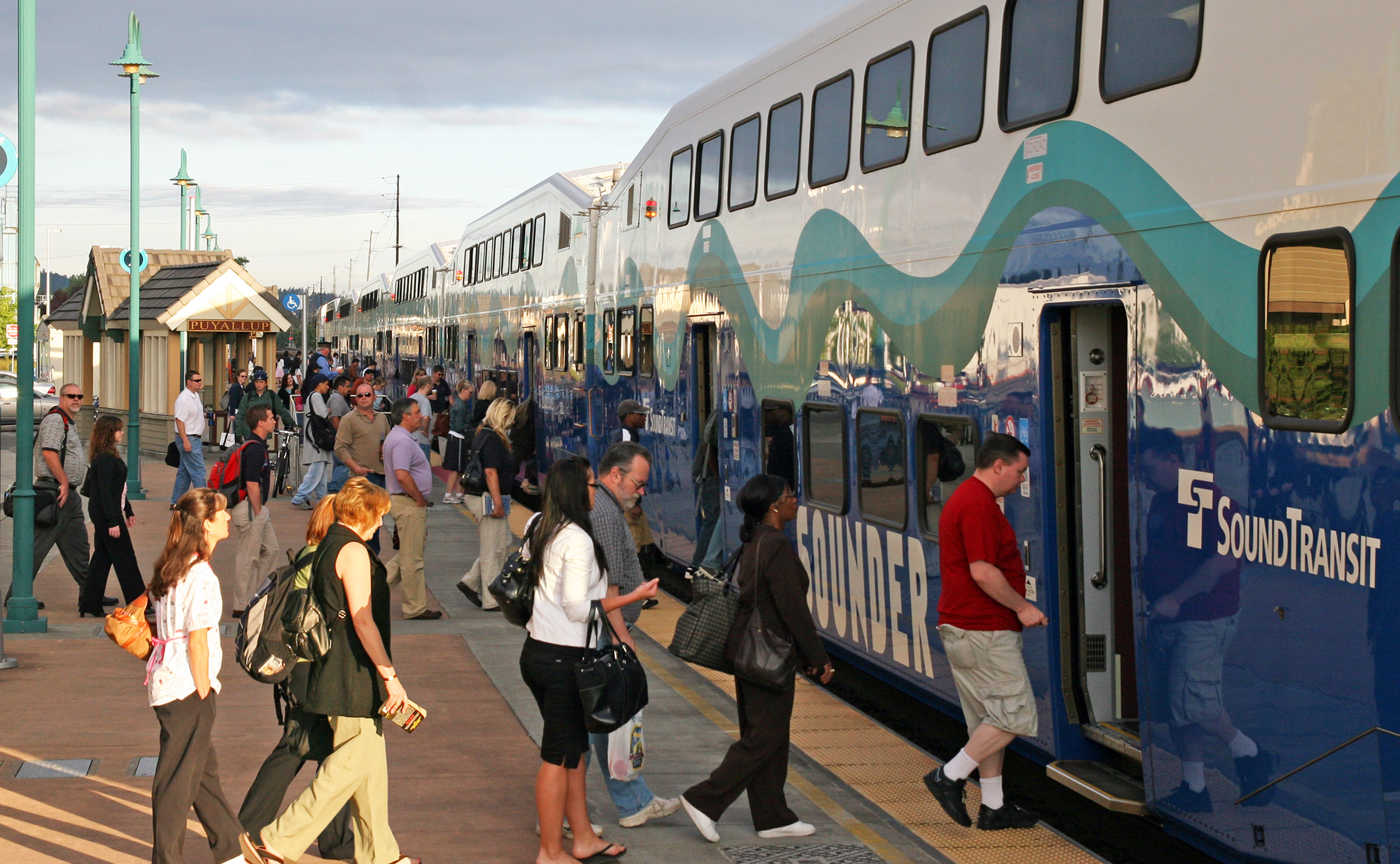 Sound Transit to hire design/build contractor 
Sound Transit has worked with the City of Puyallup over the past few years to plan for a new 500-space garage, to be located at 5th Street N.W. and 2nd Avenue N.E., along with 165 new surface parking spaces. In 2018, Sound Transit completed preliminary design work, completed successful negotiations with the Eagles for property acquisition and relocation, and gathered community input on the look and feel of the new garage.  The next step is to hire a firm to complete designs and build the garage. Sound Transit expects to release a Request for Qualifications within the next few weeks and award a contract by fall. Construction will likely start in early 2020, and the garage is expected to open in late 2021.
This contractor will also build two Sound Transit-funded street improvements that will help maintain traffic flow in downtown Puyallup:
A traffic light and left-turn lanes at W. Stewart Avenue and 7th Street N.W.
A right-turn pocket from eastbound W. Stewart Avenue to southbound N. Meridian Street.
These projects will also be complete by 2021.
Safer walking and bicycling 
Sound Transit is also working with the City of Puyallup to make walking and bicycling near the station safer. Potential projects include: 
Bicycle lanes on Stewart Avenue between 23rd and 7th Streets N.W.
New street lighting, flashing beacons, and accessible curbs on 5th Street S.W., W. Main Avenue, and other locations. (See map.) 
The City will design and construct these improvements with a contribution of $3.4 million from Sound Transit. Improvements will be complete by 2023.
Reminder: free Lyft rides
Looking for a better way to get to Puyallup Station right now? Pierce Transit is partnering with Lyft to provide free on-demand rides to and from the Puyallup Sounder station. The free rides are available from specific locations only - see the map on the Pierce Transit website for details. Rides to the station are available Monday through Friday, 5 a.m. through 7 p.m.
Sumner Station Update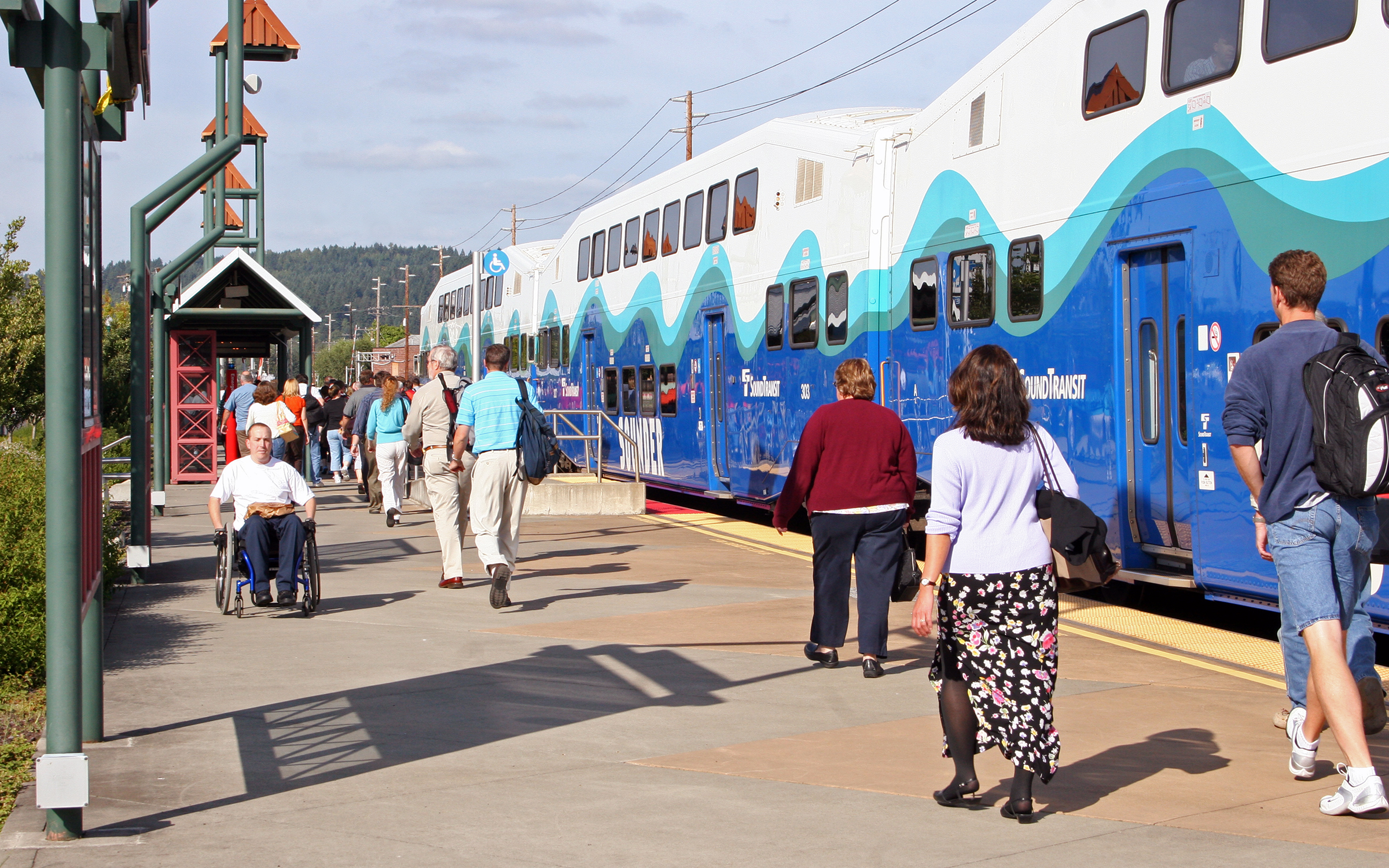 Garage update
Sound Transit is planning a garage at Sumner Station with approximately 630 stalls, for a net increase of about 500 stalls. In 2018, preliminary engineering was completed, and progress was made in property acquisition negotiations with the city. Next steps include working with the city on permitting and then advertising for a design/build contractor. Construction could start as early as mid-2020, and the facility would open in 2022. 
Safer sidewalks 
In 2019, the City of Sumner will be building accessible curb ramps at intersections near Sumner Station as part of its Capital Improvement Program, with funding from Sound Transit. Additional street lighting in the area will be added within the next 2-3 years, also with funding from Sound Transit. 
Traffic Avenue/410 Interchange
The City of Sumner has completed designs for the improved SR 410/Traffic Avenue interchange, and expects to go out to bid for construction in early-mid 2019. Sound Transit contributed $5 million towards new walking and bicycling facilities. The new interchange will include a six-foot wide sidewalk and a 14-foot shared pedestrian/bicycle path on Traffic Avenue, providing a safe way to walk and bicycle to the Sounder Station and a key link with the Puyallup Riverwalk Trail and Sumner Link Trail. The project is expected to be complete by December 2020.