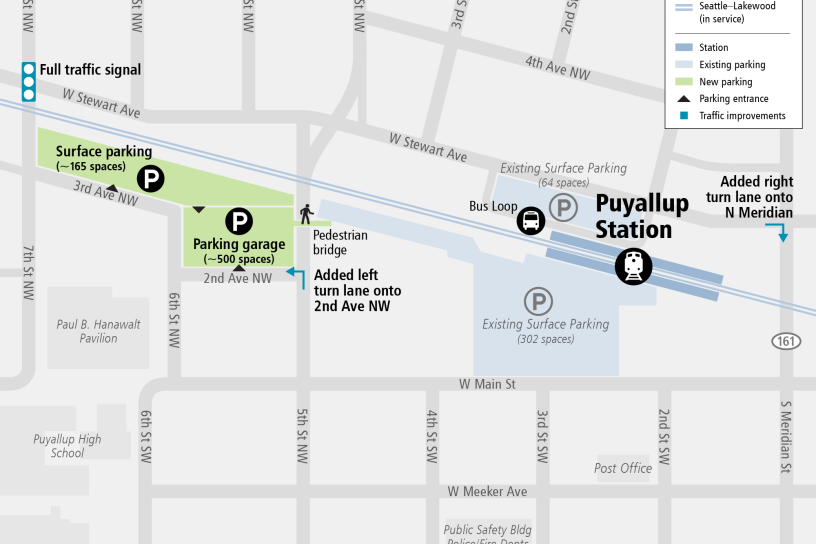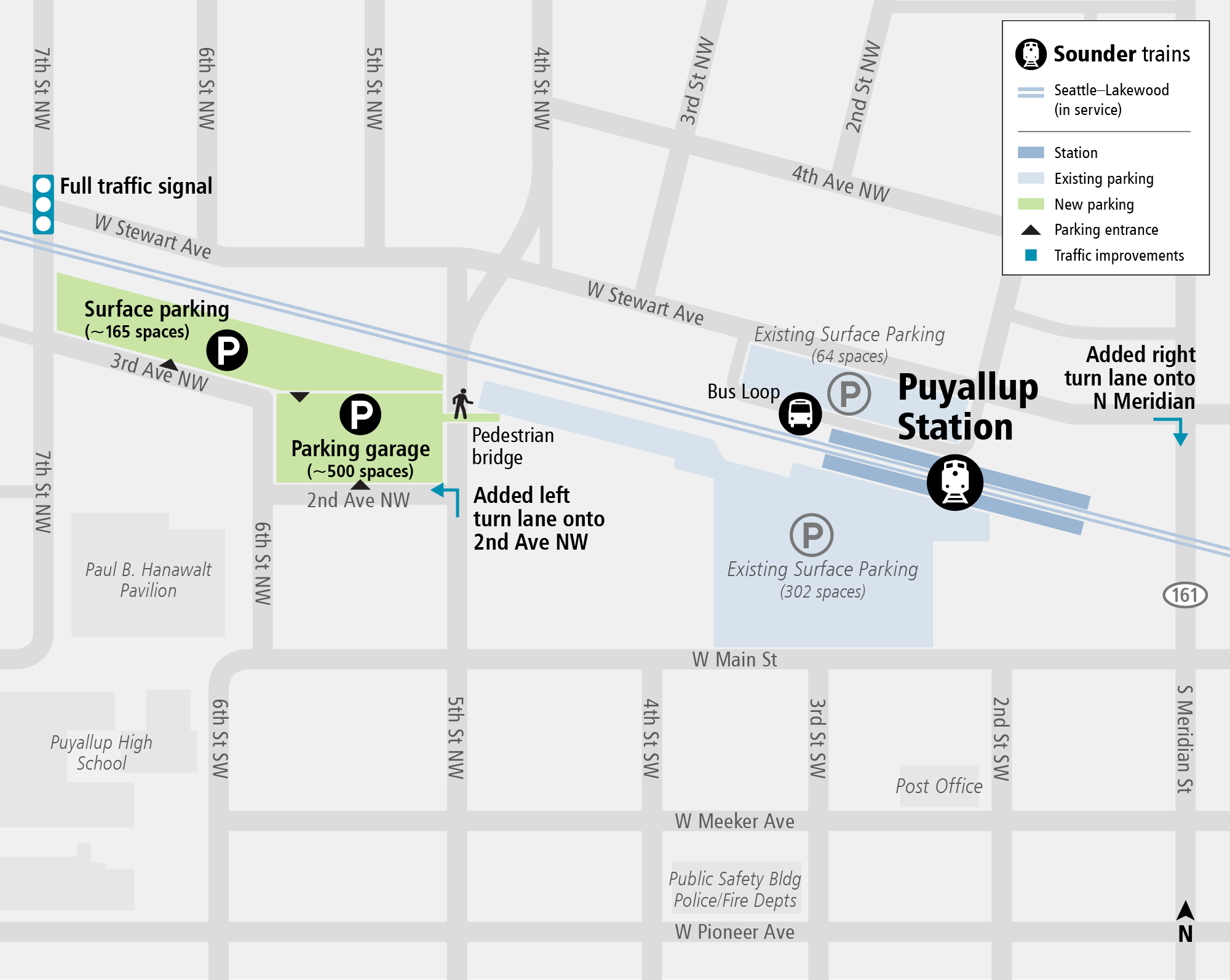 Project updates
Get the latest on this project in your inbox.
Overview
Sound Transit is improving access to Puyallup Station for riders, whether they arrive by walking, bicycling, transit or driving. The project includes construction of a new 500-space garage, new surface parking with approximately 165 spaces, and sidewalk and bicycle enhancements.
Sound Transit is also contributing $3.8 million to the city of Puyallup for street lighting, curb ramps and other pedestrian safety improvements as well as new bicycle lanes on West Stewart Avenue. Traffic flow improves with a new signal at Seventh Street Northwest and West Stewart Avenue and a new right-turn lane from West Stewart Avenue to southbound North Meridian.