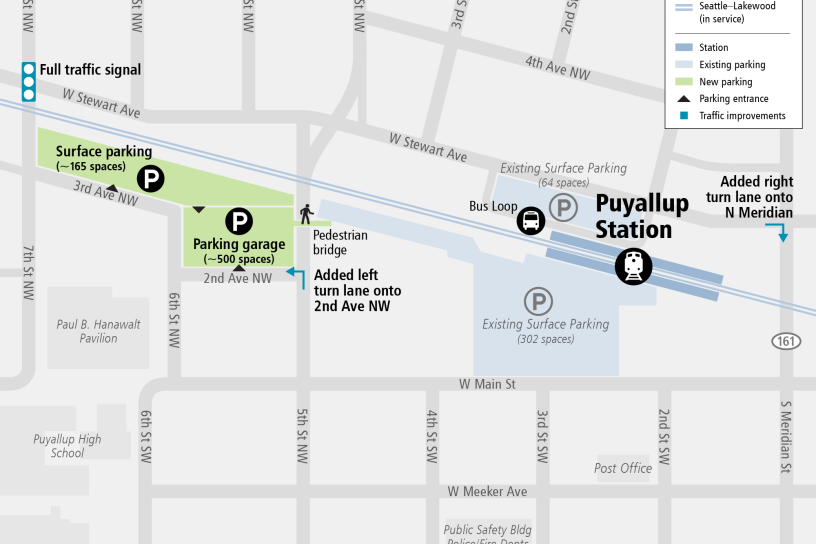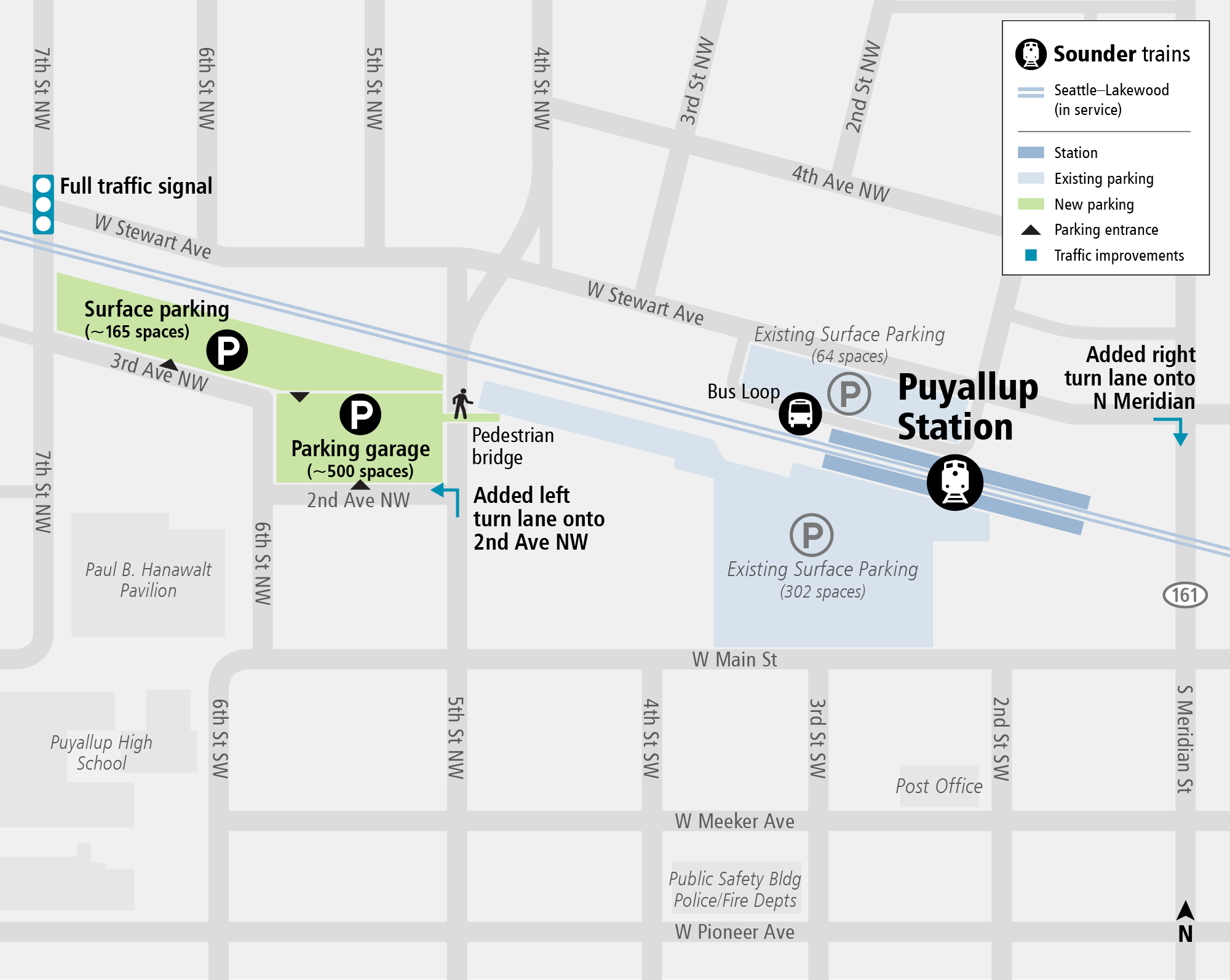 Project updates
Get the latest on this project in your inbox.
Overview
Sound Transit is improving access to Puyallup Station for riders, whether they arrive by walking, bicycling, transit or driving. The project includes a new 510-space garage and 163-space new surface parking, which are opening in March of 2023. There are two vehicle entrances to the new parking, one from 2nd Ave and one from the surface lot on 3rd Ave. After parking, all passengers should use the pedestrian walkway, accessed from the garage third floor, or the new crosswalk at 2nd Ave to cross 5th Street, then make their way to the platform.   
Sound Transit is also contributing $3.8 million to the city of Puyallup for upgraded curb ramps and other pedestrian safety improvements as well as new bicycle lanes on W Stewart Ave and 4th St NW. This work is in progress and expected to be completed in 2024. Read more about walking and bicycling improvements
In addition, we installed new BikeLink on-demand lockers at the station, allowing convenient transit access for bicyclists.
To improve traffic flow and pedestrian safety, we installed new traffic signals in the area as well as a new right-turn lane from West Stewart Avenue to southbound North Meridian.