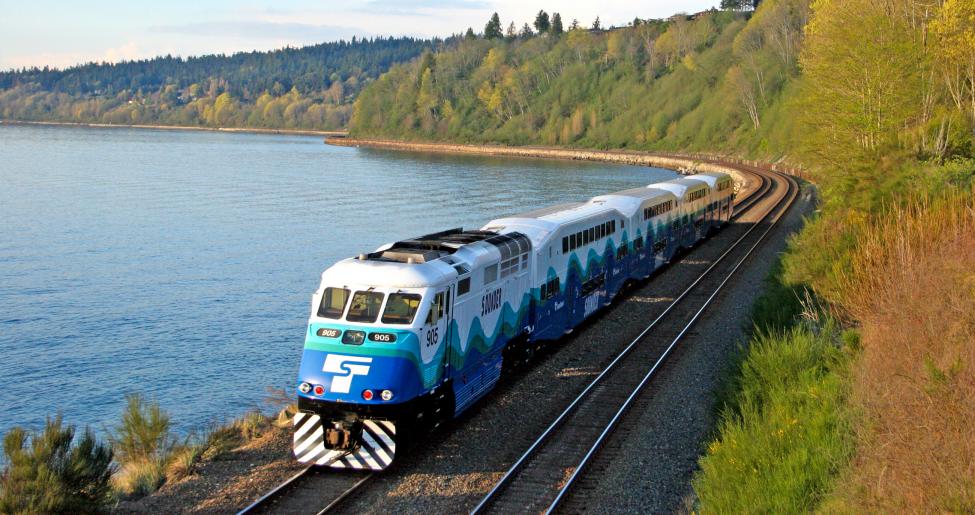 Reminder: help guide Sound Transit investments at Edmonds and Mukilteo Stations
Body
With funding approved by voters in 2016, Sound Transit is planning for improved parking and access options at Edmonds and Mukilteo Stations, such as additional parking; better walking, biking and transit connections; and convenient pickup and drop-off areas. 
Thank you to everyone who came out to the recent drop-in sessions to share your ideas. If you couldn't make it in person, be sure to visit the online open house, which we've extended through Friday, April 12. 
About Sounder North
Sounder offers dependable, congestion-free commuter service connecting Everett, Mukilteo and Edmonds to Seattle as well as special event service for select weekend Mariners, Sounders FC and Seahawks games. 
There are four roundtrips each weekday morning and afternoon, with Wi-Fi and restrooms on board. A trip to Seattle's King Street Station takes approximately 30 minutes from Edmonds and 45 minutes from Mukilteo. 
Edmonds riders with monthly passes have access to additional weekday trips to Seattle or Everett on Amtrak through the RailPlus program. 
Other Sound Transit news: Lynnwood Link open houses
The Lynnwood Link Extension is preparing to enter construction this spring. This is a major milestone to bringing light rail to north Seattle, Shoreline, Mountlake Terrace and Lynnwood by 2024. The online open house is an opportunity to learn about what to expect as work gets underway and how to stay informed throughout construction.
Join us at one of the meetings near your neighborhood to learn more about upcoming construction, meet the team that will keep you informed and ask questions.