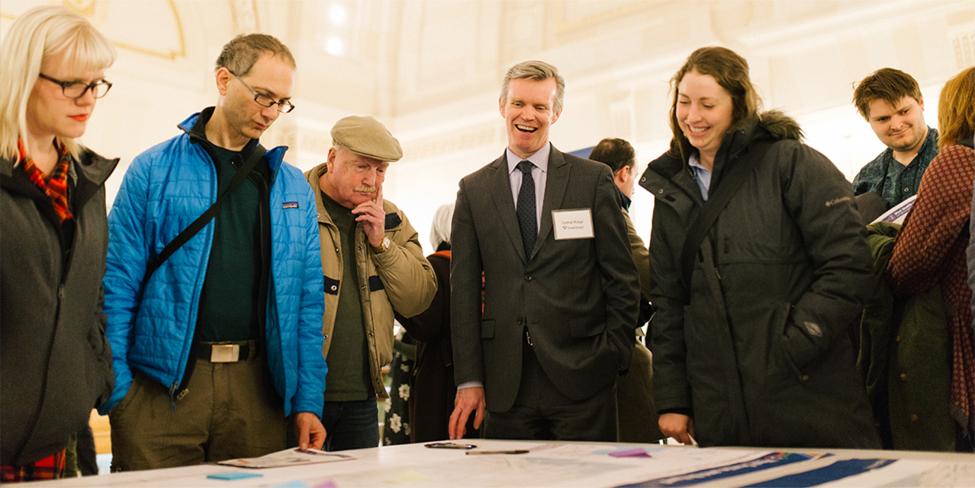 Reminder: Neighborhood forums start this week
As part of our continued engagement with communities along the project corridor, we are hosting free, family-friendly neighborhood forums this month and next. Join us for a presentation to learn about the alternatives we're studying during environmental review and what happens next. There will also be small group discussions and opportunities to share ideas about your neighborhood and the future light rail stations. Don't forget to RSVP for an event in your neighborhood.
Wed., Nov. 20 – Downtown: includes Seattle Center, South Lake Union, Denny, Westlake, Midtown, Chinatown-International District and SODO station areas
Thurs., Nov. 21 – West Seattle: includes Delridge, Avalon and Alaska Junction station areas
Dec. 3 – Chinatown-International District station: includes this station only*
Dec. 5 – Interbay/Ballard: includes Smith Cove, Interbay and Ballard station areas
Dec. 7 – Delridge station: includes this station only*
*These events will build upon the community engagement and collaboration approach outlined in the Racial Equity Toolkit. Interpreters will be available. 

Can't make it in-person? Participate online!
Information shared at the neighborhood forums is also available online! If you can't make it to an event in person, please share your thoughts through our online survey. There are questions about your neighborhood priorities and an opportunity to share how you'll use your future light rail station. Your feedback is important as we plan for new stations along the project corridor.
We encourage you to share this link with your family, friends and neighbors!
 

Stay connected
Request a briefing. If you are part of a business or community organization that would like to host a briefing, we want to hear from you.
Be sure to look for future project updates and find us at upcoming fairs and festivals. Forward this to your friends, family, neighbors and people in your community! Encourage them to subscribe.