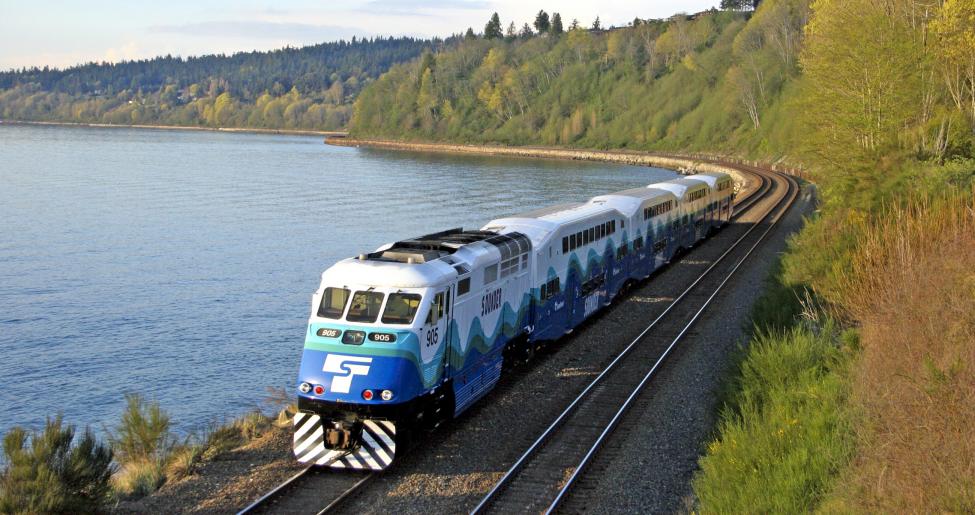 Thanks for your feedback
Thanks to everyone who joined us this spring to learn about and share your priorities for Sound Transit's parking and access improvements at Edmonds and Mukilteo stations. We heard from over 360 of you at events or online – thanks for your questions and comments! 
What we heard in a nutshell:
Edmonds Station: parking and vehicle access was ranked as the most important type of improvement, followed by transit connections. Additional screening from the wind and rain was also a popular specific improvement.
Mukilteo Station: pedestrian improvements were ranked as the most important type of improvement, followed by transit connections. Increased parking options and availability got the most support among specific improvements.
Both stations: requests for additional trains at more times of day and questions about permit parking were common themes. Read our Frequently Asked Questions for more information. 
Read the full outreach summary.
What's next
Sound Transit will consider your feedback as we identify access options for each station. A second round of outreach will take place this fall to solicit feedback on a draft package of improvements. Once community feedback has been considered, a package of projects will be submitted to the Sound Transit Board, expected in late 2019.
In the meantime, come talk to Sound Transit staff when we're in your community. We'll have information booths at the following events:
Edmonds Farmers Market: July 6th.
Mukilteo Lighthouse Festival: September 6-8.
Weekend Sounder trains – not just for sports fans
Want to take your kids to the Seattle Aquarium, Seattle Center fountains or an out-of-town guest to Pike Place Market and the Space Needle? We all know driving to Seattle can be tough on weekends, not to mention the cost of parking. But there is another way. 
Sound Transit runs Sounder trains from Everett to Seattle (stopping at Edmonds and Mukilteo) on many weekend day games when the Mariners, Sounders FC or Seahawks are in town. You don't have to attend the game to ride the train – take the opportunity to explore Seattle for a few hours without having to drive! Sounder arrives at King Street Station in historic Pioneer Square and is across the street from the International District-Chinatown Station for easy access to Link light rail. 
For more details and information on how to ride, check our blog post.