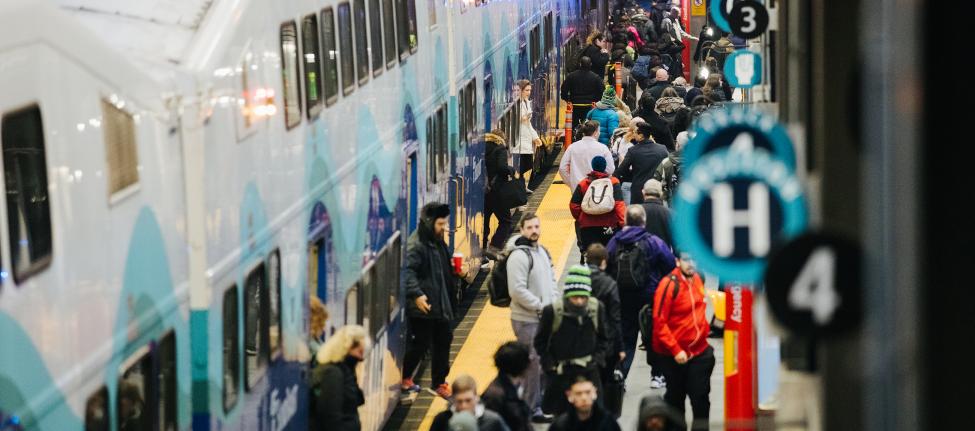 Thanks for your input!
Thanks to everyone who joined us in September to learn about and share your priorities for expanding capacity on Sounder South. We received over 2,500 survey responses – thanks for your questions and comments! 
If you want another chance to look at the information, all the outreach materials are available online. We'll be sending out a summary of what we heard in the next few weeks.
Weekend Sounder train this Saturday, Oct 19
Sound Transit is running a Sounder special event train on Saturday, October 19 for the Sounders FC playoff match, 12:30pm at CenturyLink. 
You don't have to attend the game to ride the train – take the opportunity to explore Seattle for a few hours without having to drive. Sounder arrives at King Street Station in historic Pioneer Square and is across the street from the International District-Chinatown Station for easy access to Link light rail. 
The train on October 19 is scheduled to arrive in Seattle from the south at 10:32am and will depart Seattle 35 minutes after the match ends. For more tips on weekend Sounder trains, check our blog post.