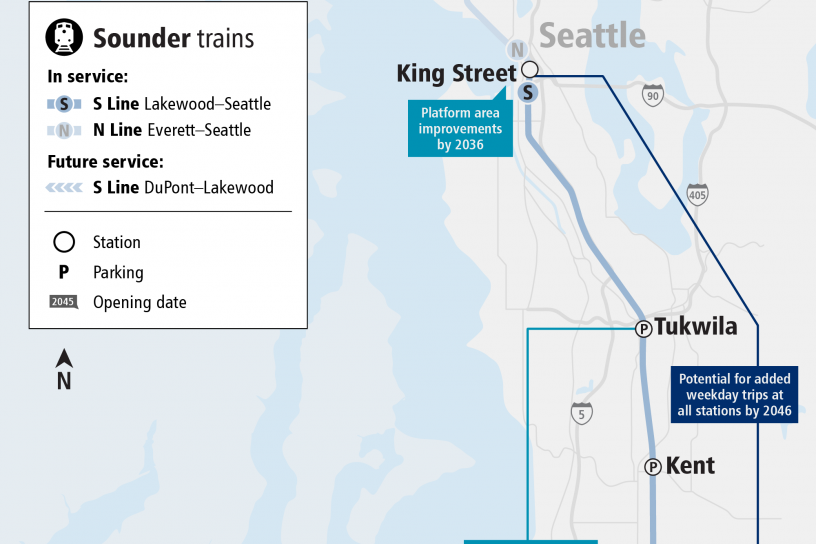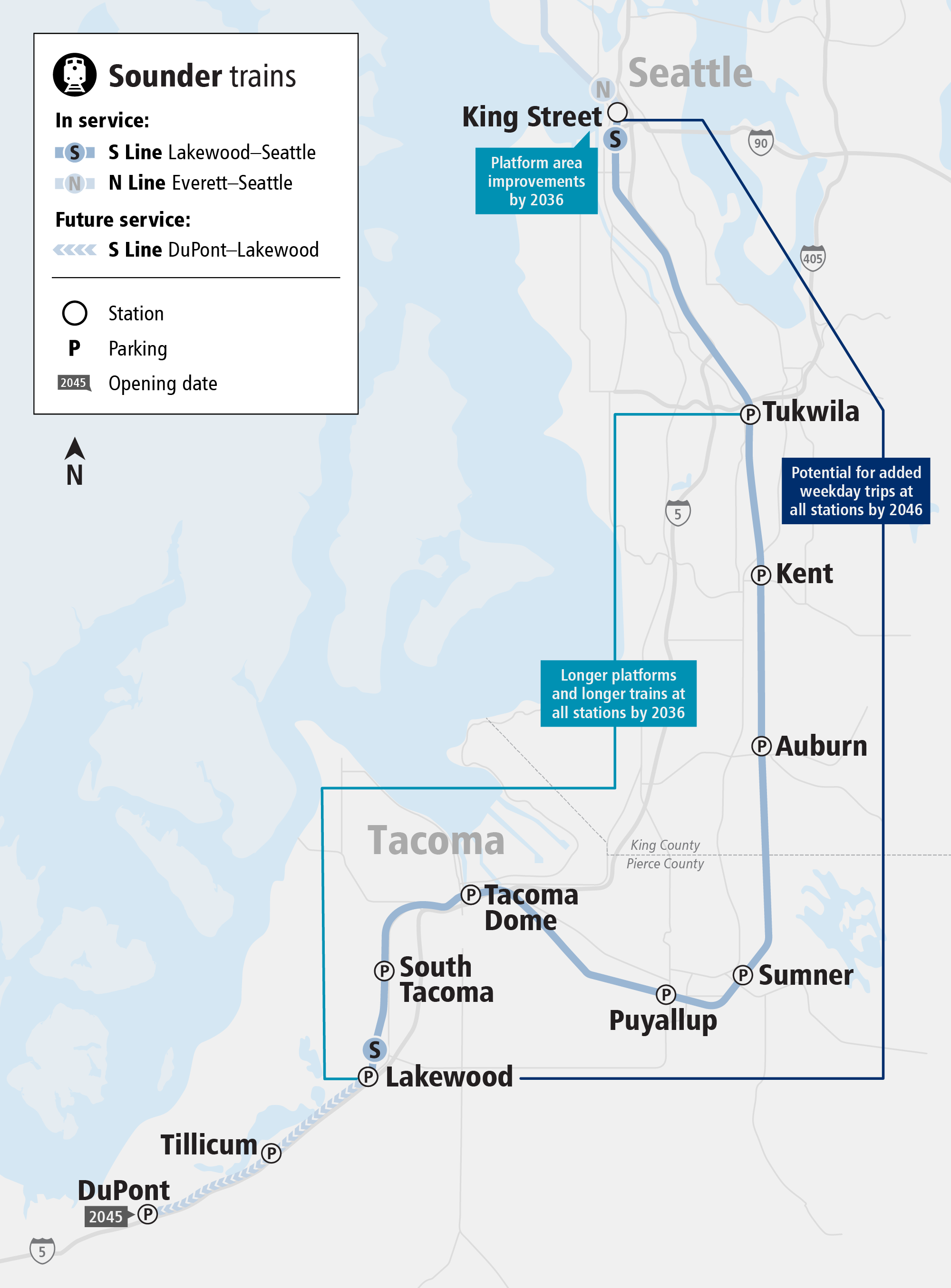 Project updates
Get the latest on this project in your inbox.
Overview
To help meet growing demand, in 2016 voters approved the Sounder South Capacity Expansion program. The goal of the program is to expand Sounder capacity and improve rider experience.
Improvements could include: 
Longer trains. 
Additional weekday trips. 
Any additional service would require negotiation with BNSF, the railroad that owns most of the tracks used by Sounder. 
In 2020, we completed the first step in the program, a strategic plan to identify projects, service and completion dates. Program elements include: 
Platform extensions to accommodate longer trains 
Purchasing rail cars 
BNSF negotiations 
King Street Station platform improvements
Projects will be completed on a rolling basis. We expect platform extensions to be complete by 2036, and potential new trips added by 2046.