Updated: Girder setting requires ramp and street closures at 148th Avenue Northeast and SR 520
Body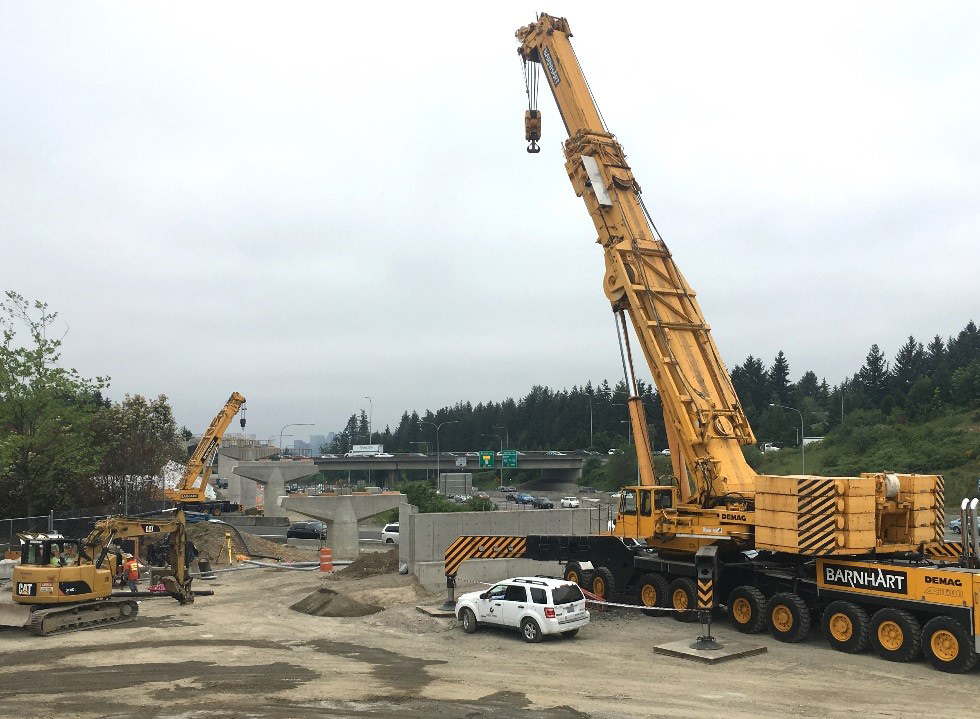 Construction crews will use these cranes to place girders between columns.
Starting tonight, May 15, crews working to build Sound Transit's East Link project will begin installing concrete girders between future elevated guideway columns in Redmond's Overlake neighborhood. Mobile cranes will be at work along SR 520 at 148th Avenue Northeast from 10 p.m. to 5 a.m. nightly.
Ramp and street closure schedule
Closures associated with this work are cancelled and will be rescheduled at a later time.