Utility work on 110th Ave NE and NE 2nd St
Body
Construction crews have completed the water main replacement at the intersection of 110th Avenue Northeast and Main Street and are preparing to shift efforts one block north. Beginning as early as Saturday, Mar. 18, crews will move the work zone to 110th Avenue Northeast and Northeast 2nd Street to continue the water main replacement.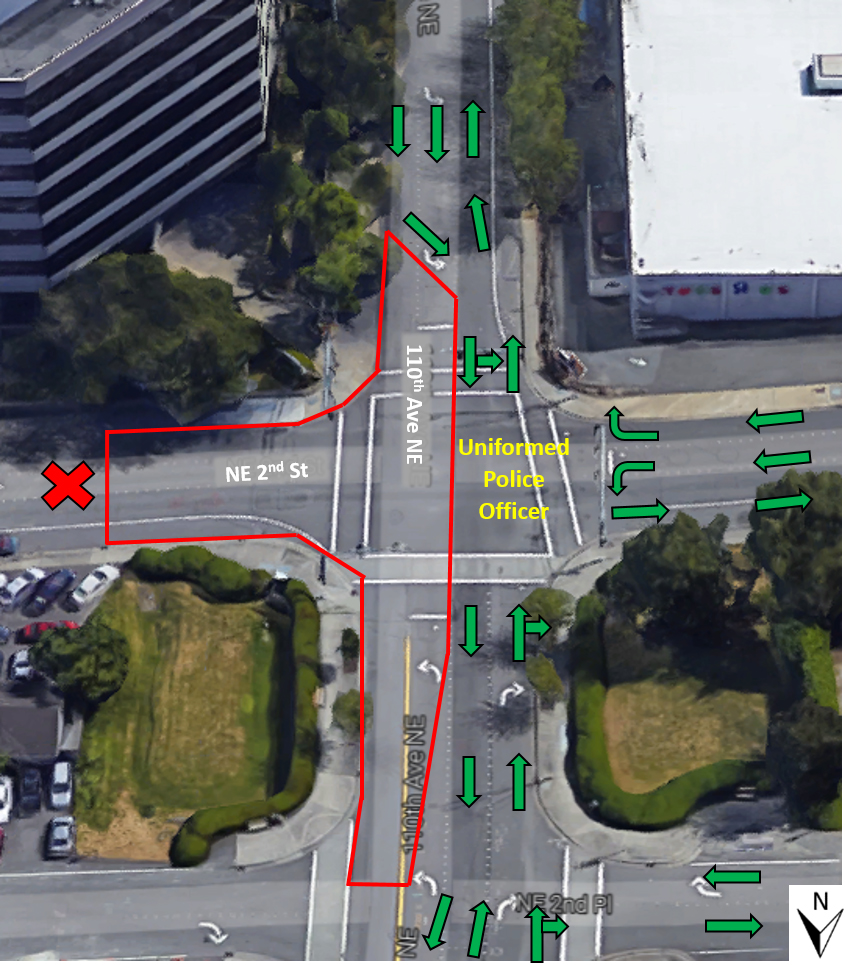 What to expect
The initial work will require the closure of all lanes on Northeast 2nd Street in the work area (illustrated in red in the map) and a lane on 110th Avenue Northeast for approximately three weeks.
North and southbound traffic will be permitted on 110th Avenue Northeast around the work area. Detours will be in place to aid motorists around the Northeast 2nd Street closure.
Signage and cones will help direct motorists safely through the work area with a flagger present during daytime hours.
The on street parking on the west side of 110th Avenue Northeast near ToysRUs will be unavailable during the closure.
Access to residences and businesses will be maintained.
Additional closures will be necessary on 110th Avenue Northeast and Northeast 2nd Street in different configurations following the initial three-week period. More information will be provided as the work progresses.