Utility work on 112th Avenue SE the week of July 25
Body
As early as Monday July 25, Sound Transit construction crews will begin utility work on 112th Avenue SE in support of the East Link Extension. The work will be performed in coordination with Puget Sound Energy.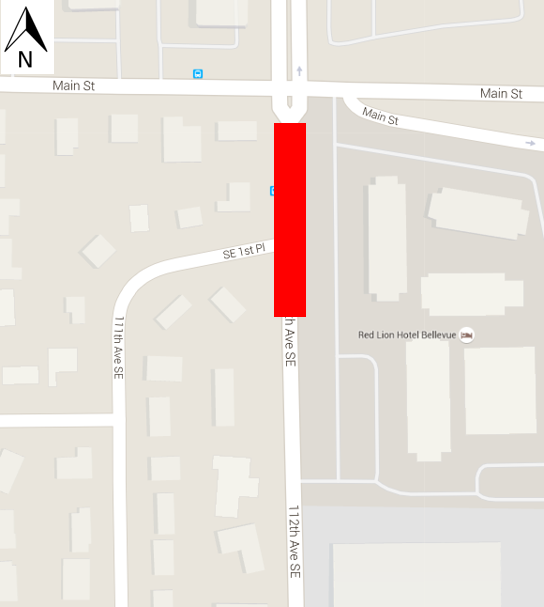 Red line indicates work area.
What to expect
Lane closures along 112th Avenue will be necessary to complete the work. Signage and flaggers will be used as necessary when travel lanes and sidewalks are affected.
Lane closures beginning at 9 a.m. and ending at 3 p.m.
The work is anticipated to take approximately one week to complete.