Vegetation removal along Eastside Rail Corridor
Body
Beginning as early as Monday, July 24, vegetation removal will begin along the Eastside Rail Corridor in between Northeast 8th and Northeast 12th streets (see map) in central Bellevue. Crews will remove vegetation that is located within the corridor in order to establish work zones and build the light rail project. Replanting will take place near the end of construction as part of a restoration and landscaping effort.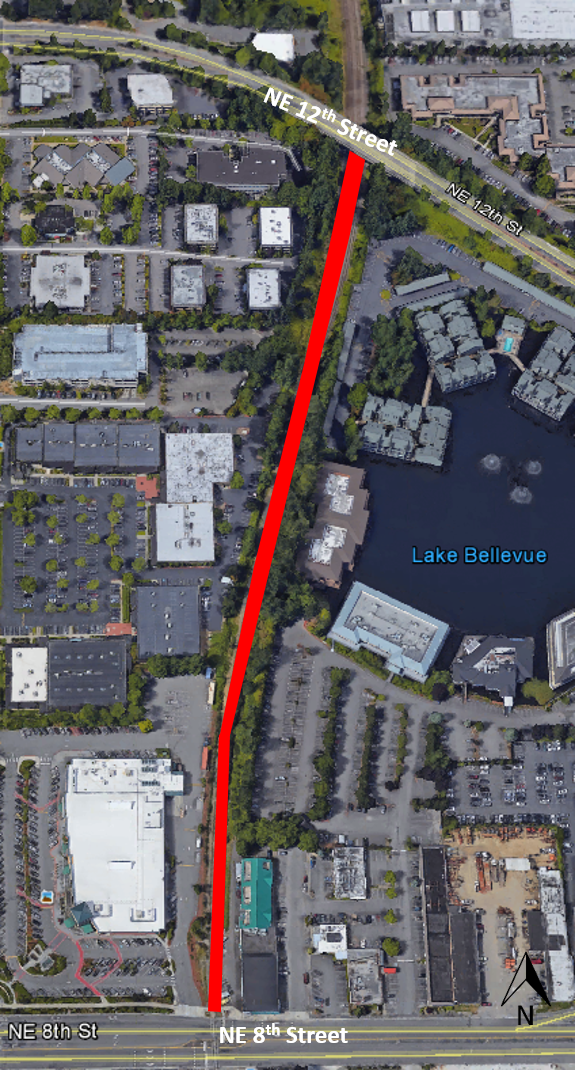 What to expect:
Typical work hours in the City of Bellevue are 7 a.m. – 6 p.m. Monday through Friday and 9 a.m. – 6 p.m. on Saturdays.
While vegetation removal is occurring, construction crews will be trucking in soil and grading the corridor in preparation for infrastructure construction.
Measures will be in place to mitigate dust associated with the construction activities.