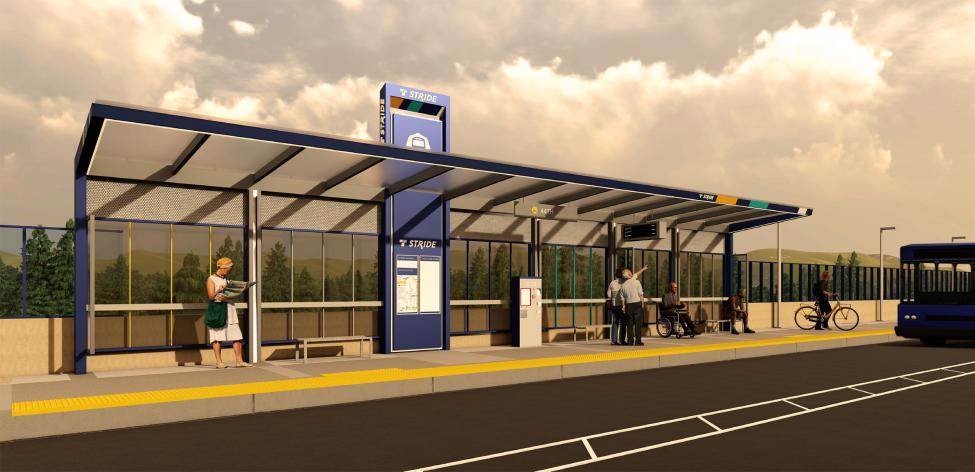 We want your feedback! I-405 BRT Project online open house launches on January 10, 2020
The I-405 Bus Rapid Transit (BRT) Project wants to hear from you! We have launched our first outreach effort for 2020 with our online open house. Learn and comment about the new station design and amenities, project refinements, new travel times, ways to reach stations on foot or bicycle, and much more! The online open house will remain open until February 14, 2020. Your feedback will help us to continue to refine our project. 
 
I-405 BRT will add approximately 37 miles of high-capacity transit service to the region. It will serve Lynnwood, Bothell, Kirkland, Bellevue, Renton, Tukwila/SeaTac and Burien. 
Submit your comments by February 14 (in person, online, mail or email):
Online: i405brt.participate.online
Email: brt@soundtransit.org
Phone: 206-398-5470
Mail: I-405 BRT, c/o Ivonne Rivera-Martinez, Sound Transit, 401 S. Jackson St., Seattle WA 98104
Background on the I-405 BRT Project
The I-405 BRT Project will connect communities along I-5, I-405 and SR 518 from Lynnwood to Burien with fast, frequent and reliable transit service. The project includes a new transit center in South Renton and 11 BRT stations, three of which include added parking. I-405 BRT will build upon the Washington State Department of Transportation's I-405 Master Plan with roadway improvements facilitating faster bus travel. Connections to Link light rail will be available at Lynnwood, Bellevue and Tukwila.