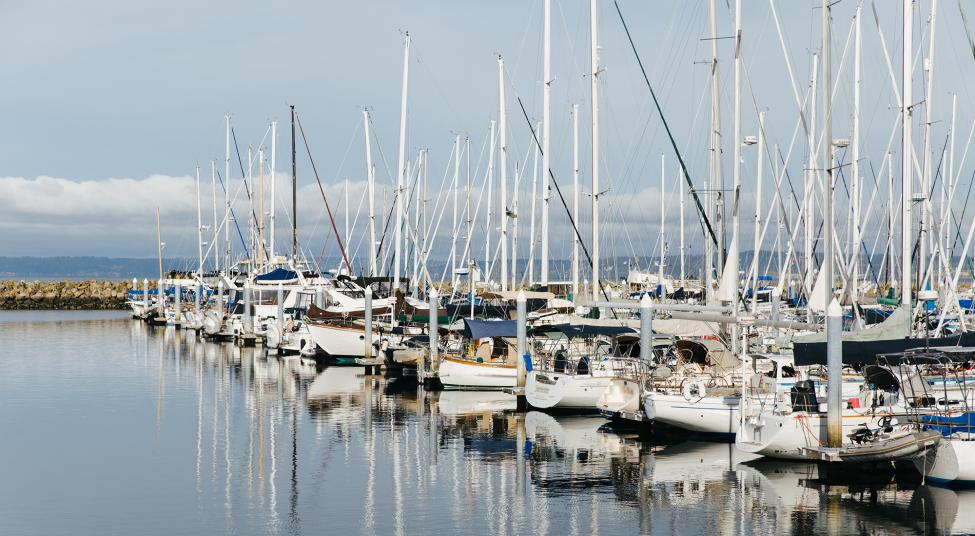 What's your air draft?
We are studying multiple alternatives in the Ballard and West Seattle neighborhoods, including tunnel crossings and new rail-only bridges across Salmon Bay and new rail-only bridges across the Duwamish Waterway. In coordination with the U.S. Coast Guard, we are gathering data from maritime facilities and vessels that use these waterways, including air draft or vessel height. The information we're collecting will help inform our environmental analysis, design and potential bridge permits.
If you navigate Salmon Bay or the Duwamish Waterway, we invite you to take our survey. If you don't use these waterways but know someone who does, either for commerce or recreation, please share the survey with them. The deadline to respond is March 17, 2020. 
 
All about environmental review
We are currently in the environmental review phase of the project. So, what does that mean exactly and how can you get involved? Let's take a deeper dive into the process.
Analysis
First, we spend time gathering and analyzing data on the preferred alternative and other alternatives the Sound Transit Board identified for further study and publish our findings in a document called a Draft EIS. For each alternative, we evaluate potential effects to the natural and built environment and transportation systems. 
Draft statement 
In early 2021, we anticipate publishing the Draft EIS and releasing the document for public review and comment. This is a key project milestone where we'll offer many opportunities, including in-person and online, to provide feedback on the Draft EIS. 
Final statement
After your feedback is collected and shared, the Sound Transit Board of Directors will either confirm or modify the preferred alternative. We will respond to your comments on the Draft EIS in a Final EIS, which is scheduled for publication in 2022. Finally, the Board will identify the project to be built. 
New to the project?
Welcome and thanks for following along!
We look forward to keeping you updated on project progress, the latest routes and station locations we're studying, and upcoming community workshops and events.