Mountlake Terrace Freeway Station reopening November 29, 2020
Route 508 shuttle will operate until the last scheduled trip on Saturday, November 28. It will be discontinued as of Sunday, November 29.
Routes 511, 512 and 513 will resume serving the reopened freeway station starting Sunday, November 29.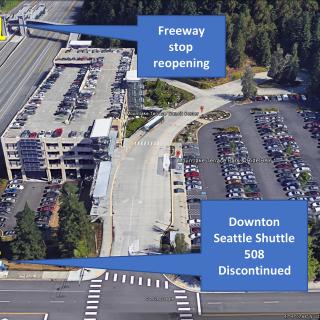 -----
Mountlake Terrace Freeway Station closure July 6, 2020
Starting as early as July 6, the Mountlake Terrace Freeway Station will be closing due to Lynnwood Link construction for approximately four and a half months. This will affect ST Express routes 510, 511, 512 and 513 and Community Transit routes 410, 413, 415 and 435.
During this closure, riders can travel to and from downtown Seattle on a free temporary shuttle service. The new route will operate as ST Express Route 508 – Mountlake Terrace Shuttle.
Riders heading to Seattle can board at Bay 3 on 236th Street SW. The shuttle will serve along Stewart and 5th Avenue in the southbound direction. Riders heading to Mountlake Terrace can catch the shuttle along 4th Avenue and Olive Way in the northbound direction.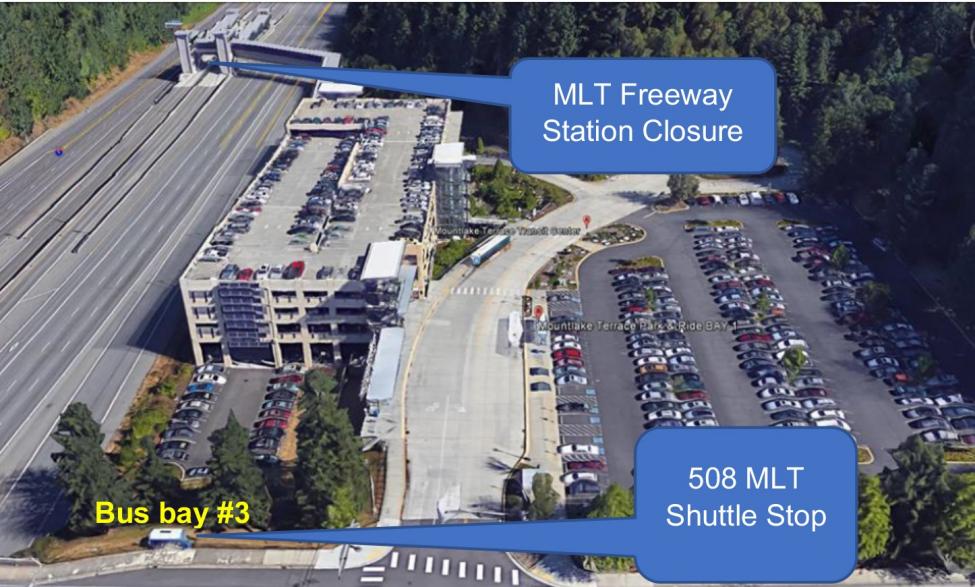 You can sign up for rider alerts here. And for more news on light rail construction in the area, be sure to also register for email project updates on our Lynnwood Link Extension page.