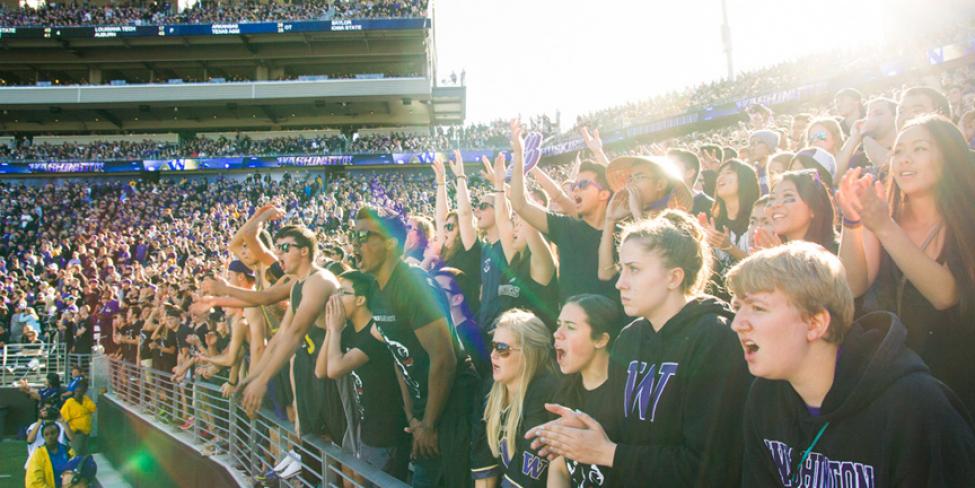 If you're attending a large event at Husky Stadium, using an ORCA card or UPass is the quickest way to get on the train. Don't forget to tap on and off! If you don't have either of those, you can download the Transit GO Ticket App to skip the line. If you do need to purchase your ticket at the station, buying a Day Pass will save you time on the return trip and is the same price as two one-way tickets.
Trains come every six minutes during peak hours. While you're waiting, be sure to check out the unique artwork and station design.
Link light rail
Link light rail serves the University of Washington from Northgate, Roosevelt, Capitol Hill, downtown Seattle, Beacon Hill, the Rainier Valley, Tukwila, SeaTac and Angle Lake. 
View the Link light rail schedule
Fares
The Transit GO Ticket App or pre-loaded ORCA card is the ideal option for skipping lines at ticket vending machines. Download the Transit GO Ticket App and purchase a Day Pass ahead of the game. Don't forget to activate your ticket before getting on the train and show your screen to the fare enforcement officer if asked. If using an ORCA card, remember to tap on and off with your card at Sounder and Link Stations. Day Passes may also be purchased at your originating station.
Parking
Free parking is available at all Sounder stations as well as Angle Lake, Tukwila International Boulevard and Northgate Link light rail stations. 
Stadium bag policy
Please remember that Husky Stadium does not allow bags larger than 4.5x6.5", so large purses should be left at home. A one-gallon plastic freezer bag, 12x6x12" clear plastic bag or no bag at all will help get you through security faster.