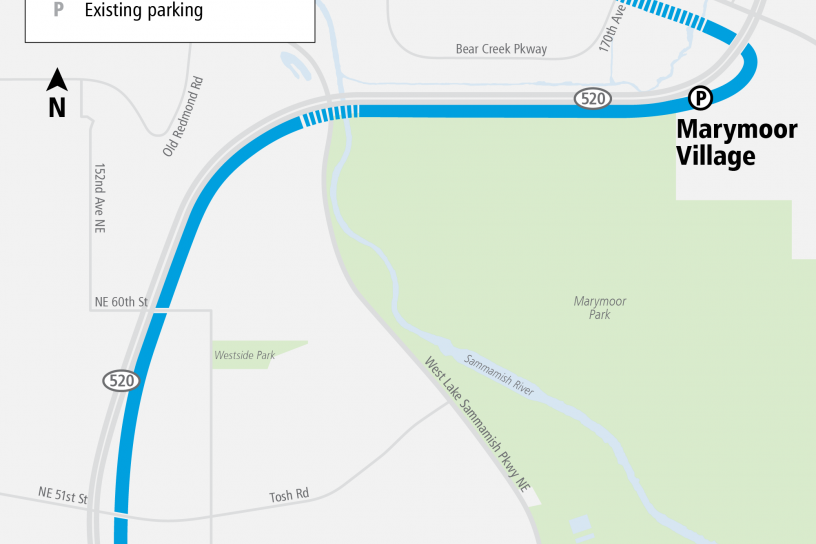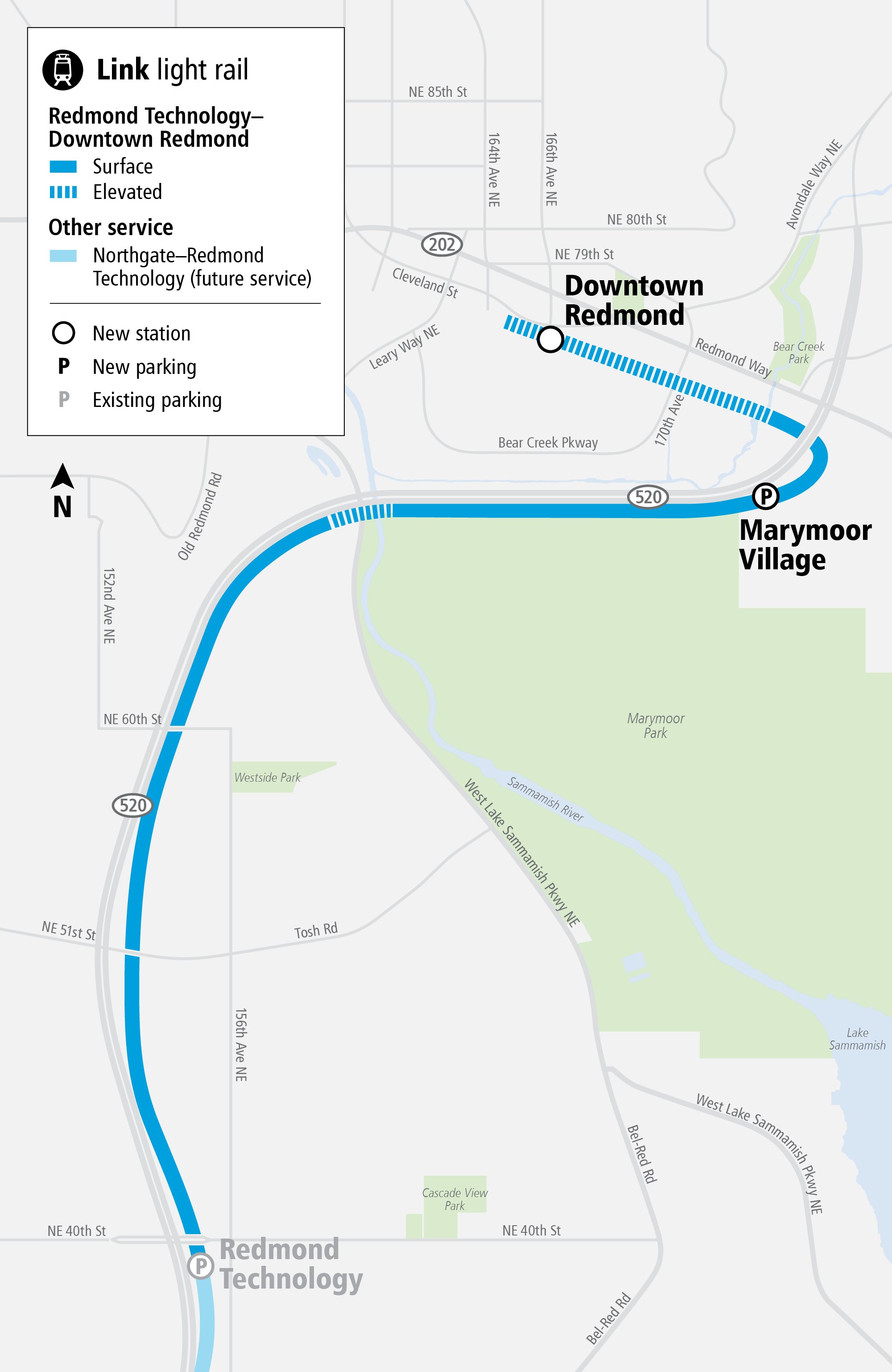 Project updates
Get the latest on this project in your inbox.
Overview
The Downtown Redmond Link Extension adds two new light rail stations in 2024* in southeast Redmond, serving Marymoor Village near Marymoor Park, and in the downtown residential and retail core. These two stations open a year after completion of East Link to Redmond Technology Station, opening in 2023*.
Facts
Open: 2024*
Length: 3.4 miles; 2 stations
Projected travel times:

Downtown Redmond to Westlake: 45 minutes
Marymoor Village Station to Bellevue Downtown Station: 15 minutes

Projected ridership including East Link extension: 43,000 – 52,000 daily riders by 2026*
*Aug. 18, 2022 update: Work is ongoing to identify new opening timelines for four light rail projects currently in construction. While the Downtown Redmond Link Extension was planned to open in late 2024, construction challenges may delay completion by four to six months. An upcoming programmatic review will also assess shared resources and project sequencing. Expect further updates in Q4 2022.
*December 8, 2022: An update on Link projects in construction
Marymoor Village Station Entrance
The future Marymoor Village Station plaza and drop-off pick-up area on NE 70th Street.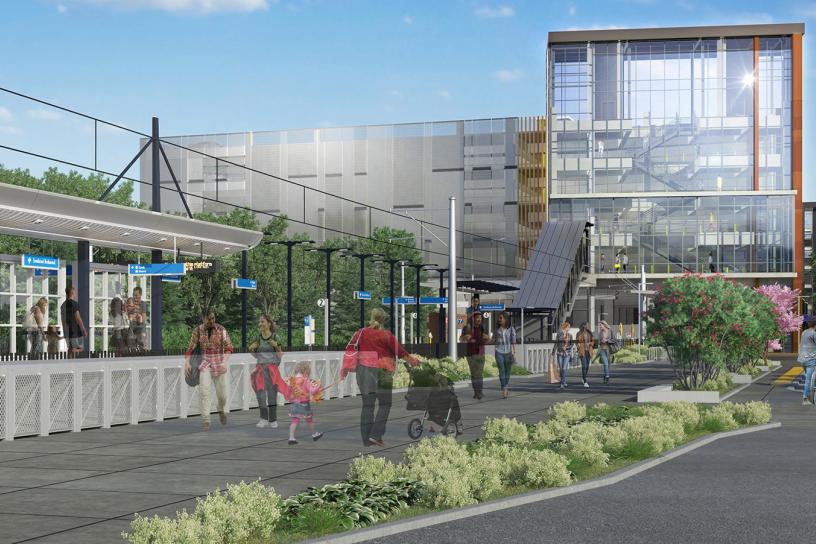 Marymoor Village Station Platform
The future Marymoor Village Station platform and parking garage on NE 70th Street.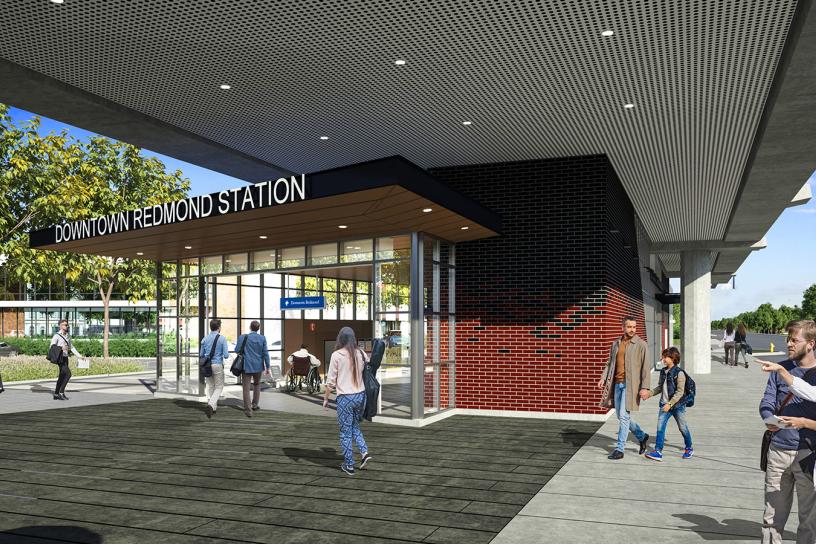 Downtown Redmond Station East Entrance
Downtown station entrances will be located on both sides of 166th Avenue NE.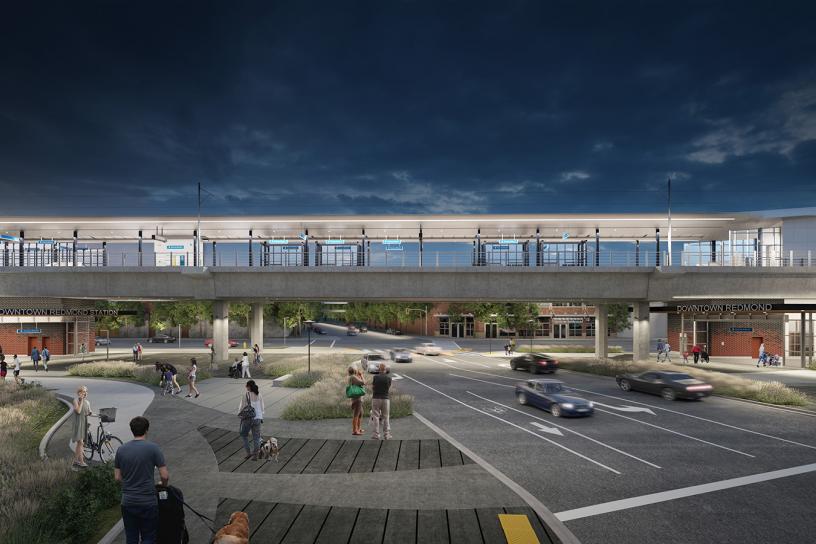 Downtown Redmond Station Platform
The future downtown Redmond station's platform will be elevated over 166th Avenue NE alongside the Central Connector Trail.
Image

Image

Image

Image