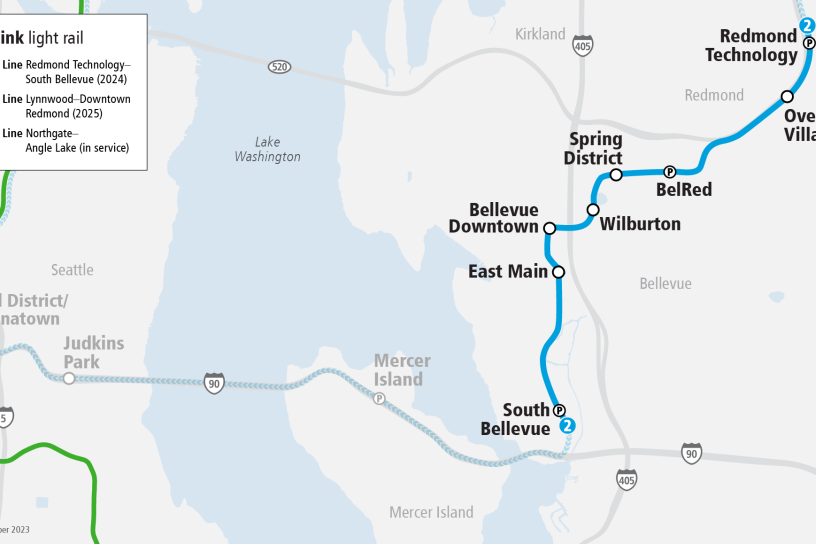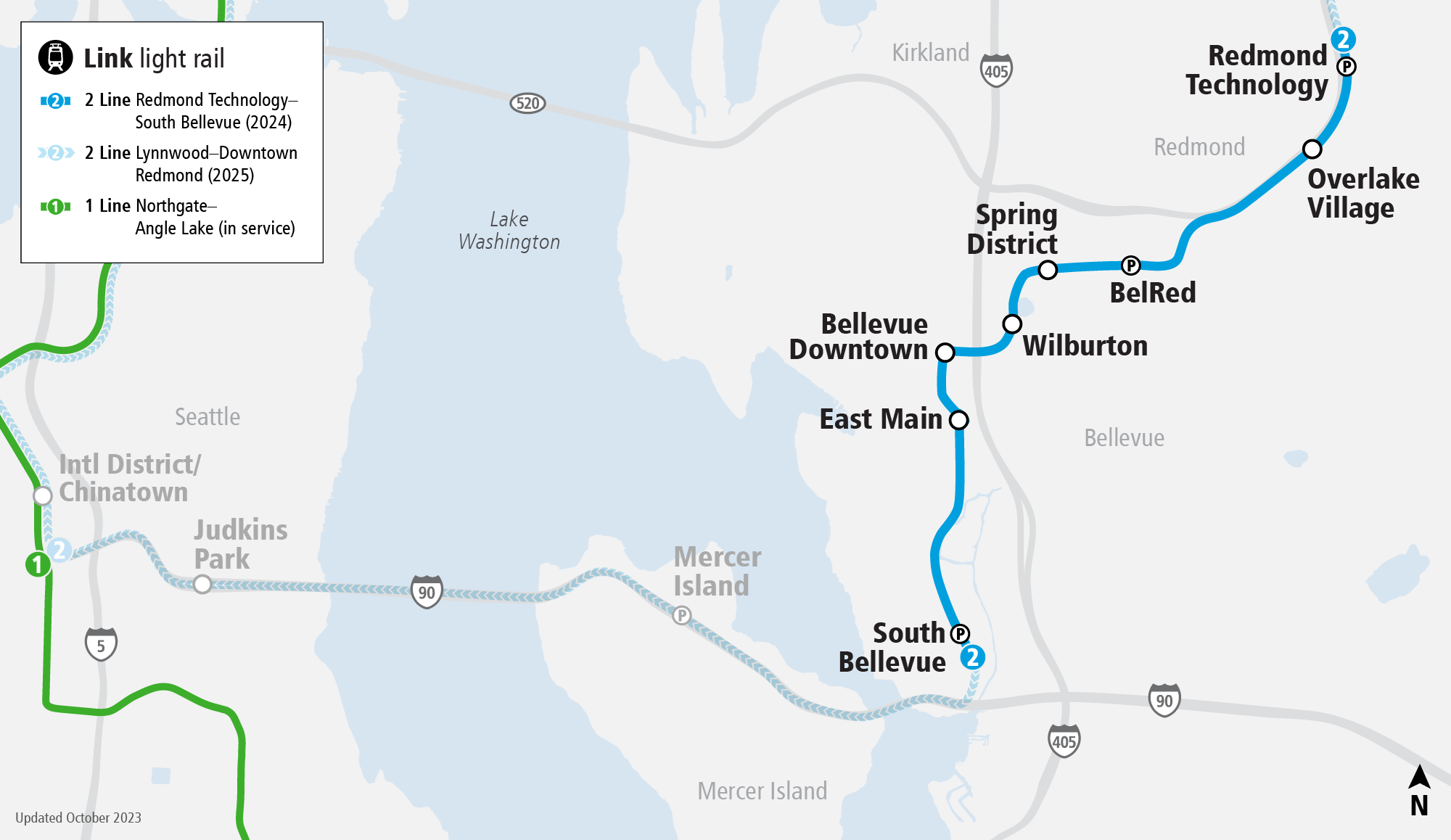 Project updates
Get the latest on this project in your inbox.
Overview
Fourteen miles long, East Link includes 10 stations from Seattle's International District to Judkins Park, across I-90 to Mercer Island and South Bellevue, and through downtown Bellevue and the Bel-Red area to Redmond Technology Station. 
Facts
Open: 2024/2025*
Length: 14 miles; 10 stations
Service: Every 8 minutes in peak hours.
Projected travel times:

Mercer Island to University of Washington: 20 minutes
South Bellevue to Sea-Tac Airport: 50 minutes
Redmond Technology to Bellevue Downtown: 10 minutes

Projected ridership including downtown Redmond extension: 43,000 – 52,000 daily riders by 2026
*April 2023 update: Work is ongoing to identify new opening timelines for four light rail projects in construction, including East Link. Construction quality issues along the I-90 segment of the East Link alignment are expected to delay the full project opening into 2025.
In response, the Sound Transit Board has directed staff to study the feasibility of opening a significant portion of the 2 Line, which is not affected by quality issues, ahead of the I-90 segment. Later in 2023, the Board will determine whether to launch new 2-Line service between eight of East Link's 10 stations, from South Bellevue Station to Redmond Technology Station, as early as spring 2024. 
East Link light rail construction passes halfway mark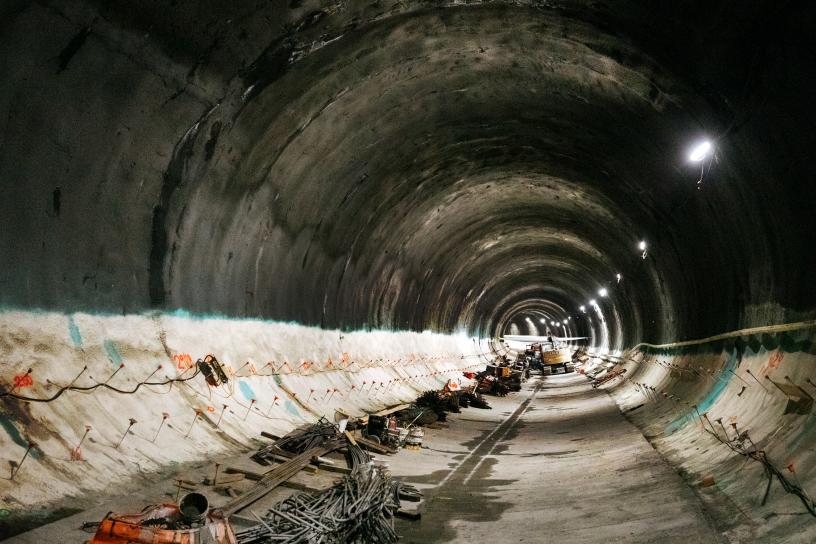 East Link Tunnel
Blue Line trains will travel through this tunnel under downtown Bellevue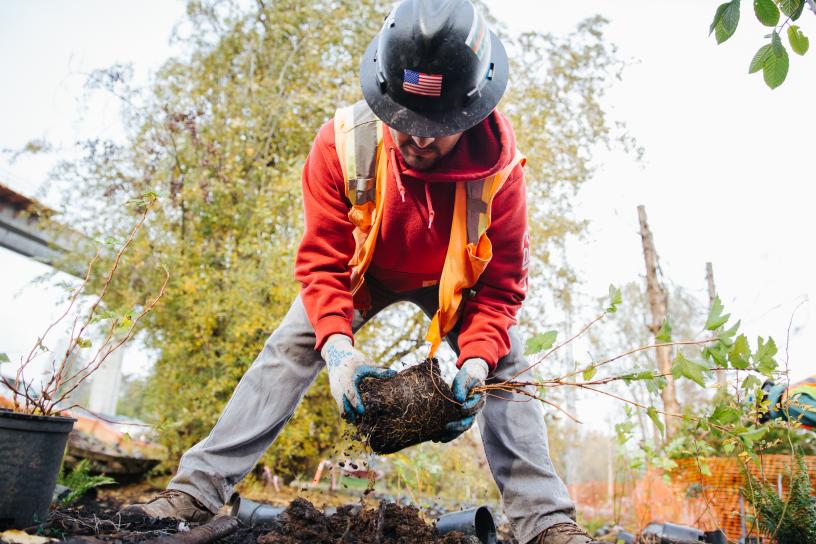 East Link Environment
Wildlife habitat restored as part of East Link construction
Preparing for first-ever light rail on a floating bridge
Image

Image