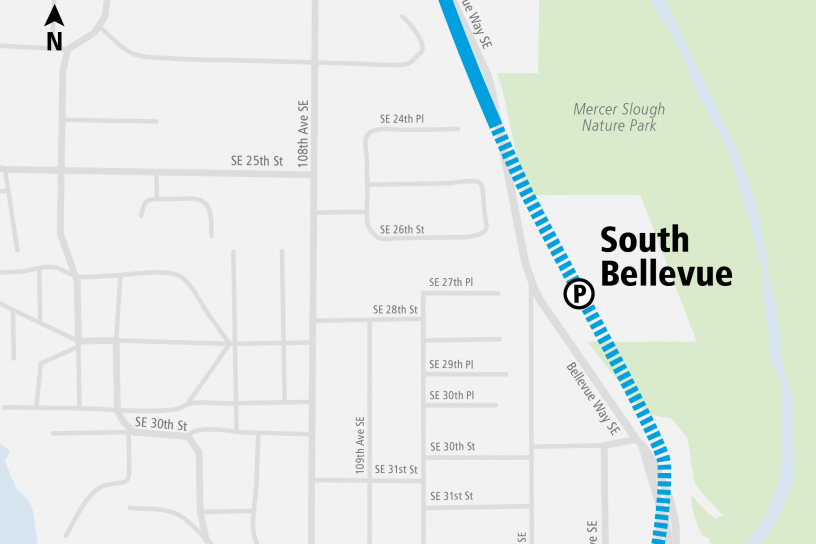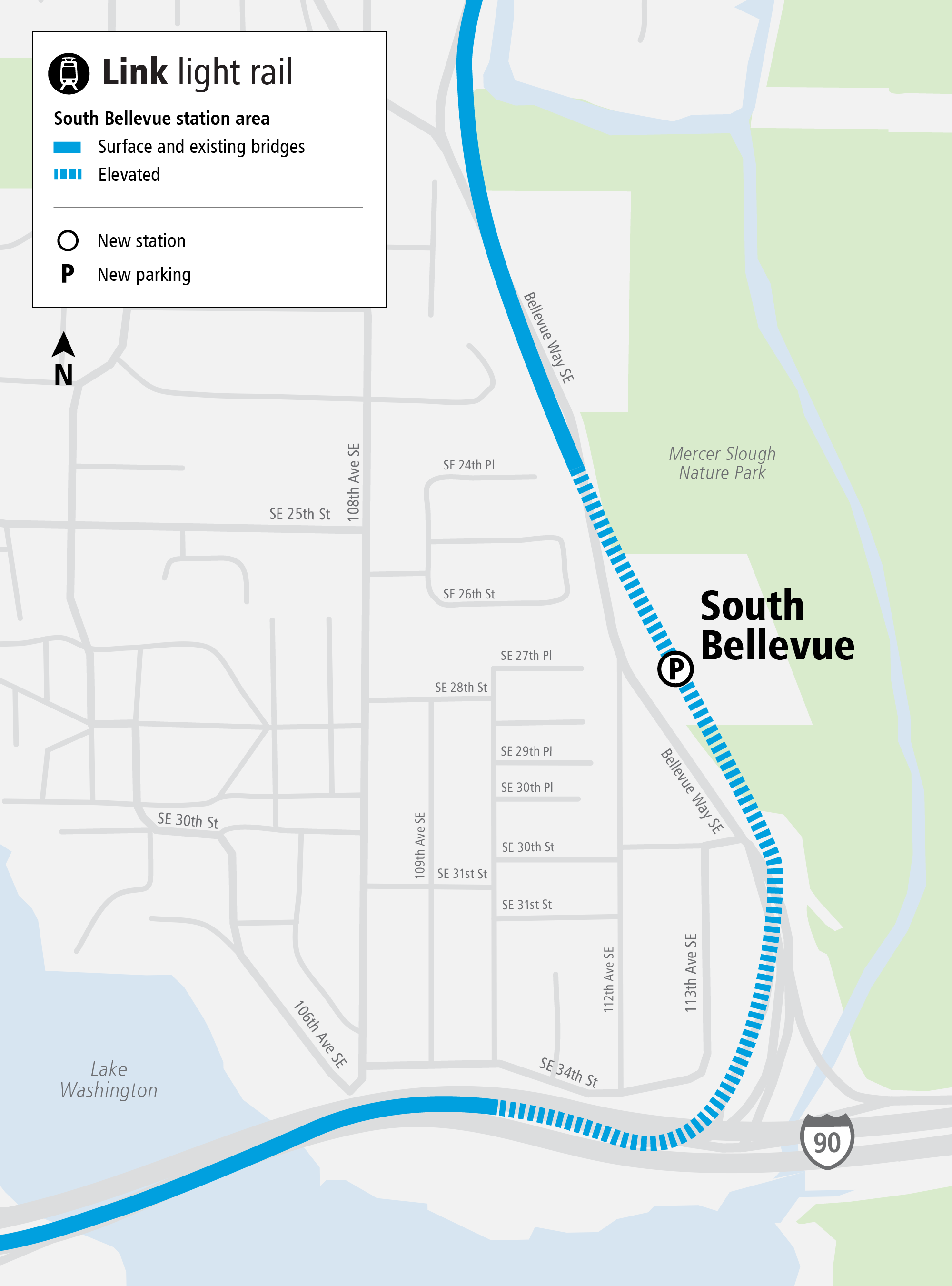 Project updates
Get the latest on this project in your inbox.
Overview
Located on Bellevue Way Southeast at the South Bellevue Park-and-Ride, this station includes bus and paratransit transfer facilities and 1,500 parking stalls. A bike and pedestrian trail allows for easy connections through Mercer Slough Nature Park and beyond.
Travel time: South Bellevue to Capitol Hill - 21 minutes
Station art
PROJECT: Guideway Acoustic Panels and Station Columns
ARTIST: Vicki Scuri (Lake Forest Park, WA)
DESCRIPTION: Scuri's 900 foot long mural along the elevated train tracks celebrates the artist's experience of being under a canopy of dappled light during her visits to the Mercer Slough. Composed of a complex repeating pattern of abstracted images of the slough, Scuri's artwork is layered and rotated to create a continuous band that gradually changes to reflect the slough's seasonal colors. In addition to the trackway mural, Scuri will adorn the station's supporting columns with large leaf-shaped murals, changing in color to mirror the artwork above.
PROJECT: Garage Façade 
ARTIST: Katy Stone (Seattle, WA)
DESCRIPTION: Stone's impression of the nearby Mercer Slough Nature Park is one of constant motion: wind in the trees, birds flying through the air, little waves in the water. Her sculpture for the roofline of the station's garage will be reminiscent of a stand of cattails blowing in the wind and her designs for the garage screening may suggest ripples in the water or wind blowing through stands of reeds.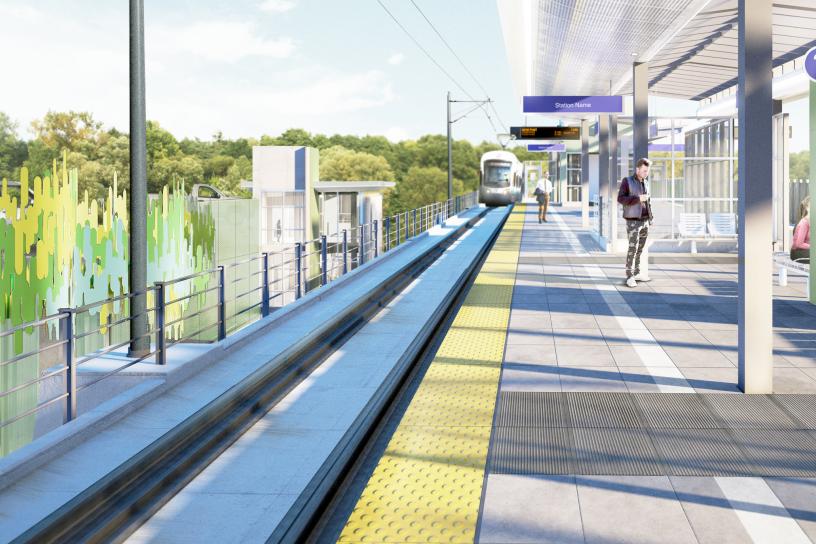 South Bellevue Station
A trip from South Bellevue to downtown Seattle takes just under 20 minutes.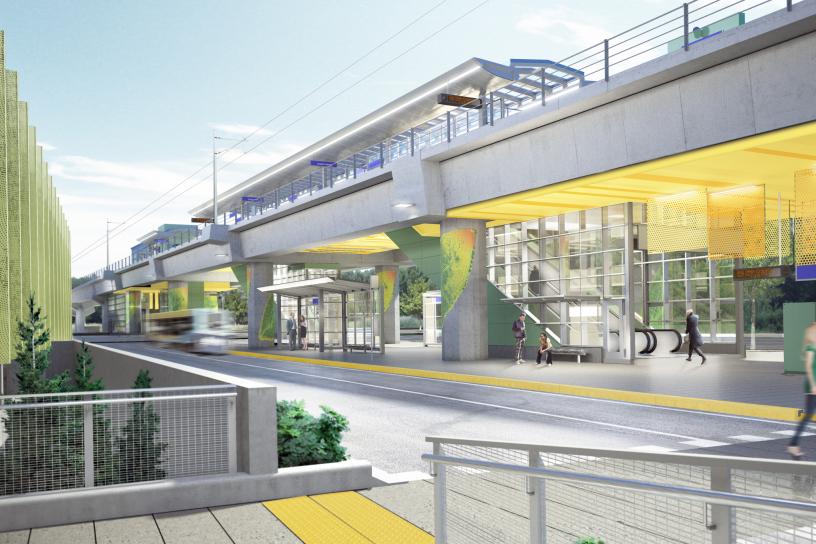 South Bellevue transit connections
Local bus service picks up and delivers riders in front of the station.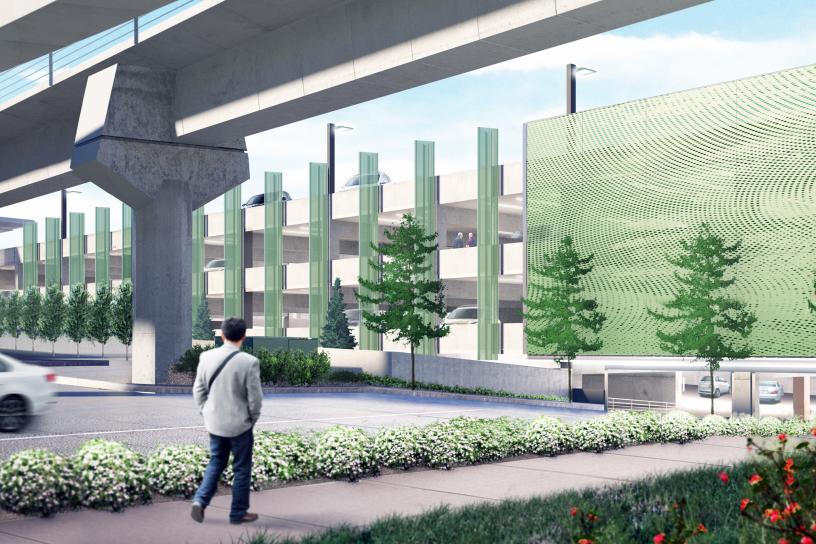 South Bellevue parking garage
Katy Stone's artwork greets riders returning to the 1,500-stall parking garage.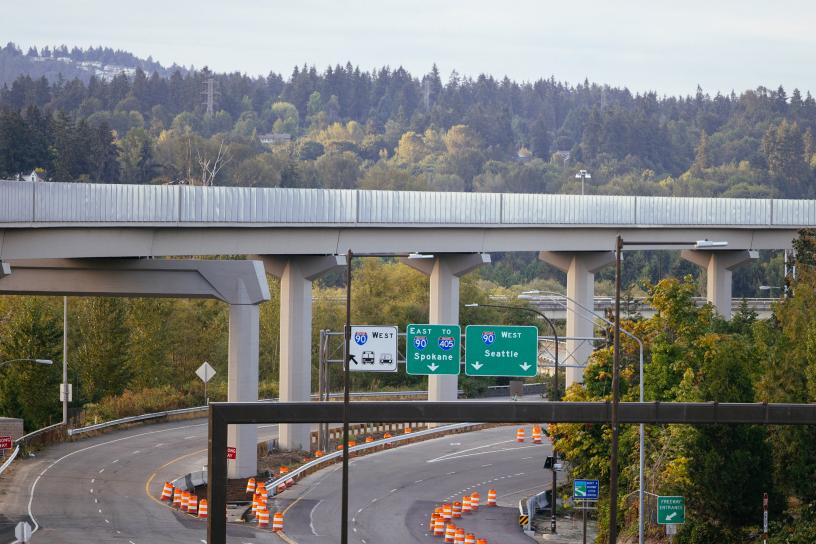 South Bellevue construction
Elevated tracks connecting South Bellevue to Mercer Island pass over I-90.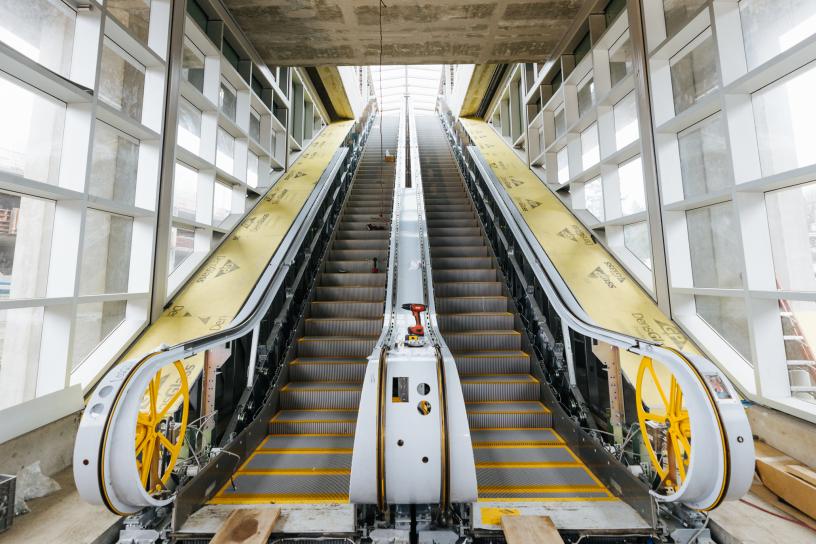 South Bellevue construction
Escalator to the elevated station platform.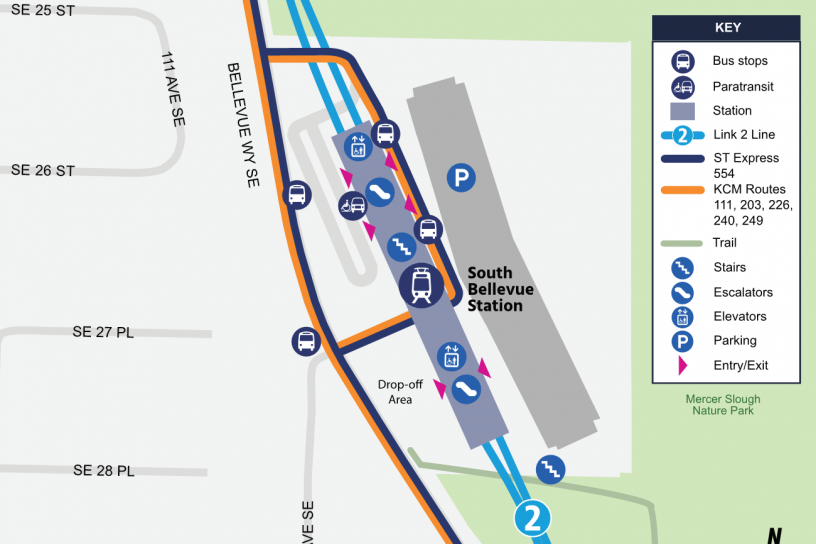 South Bellevue Station Site Map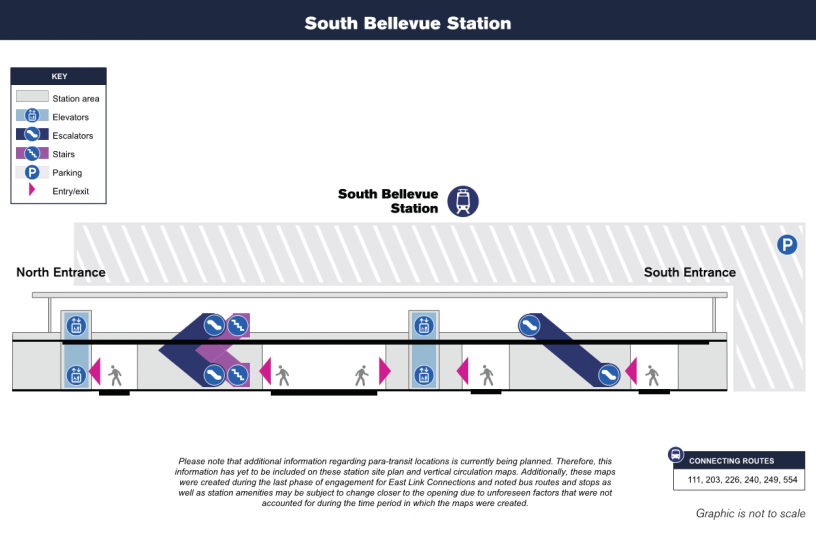 South Bellevue Station Vertical Circulation Map
Image

Image

Image

Image

Image

Image

Image