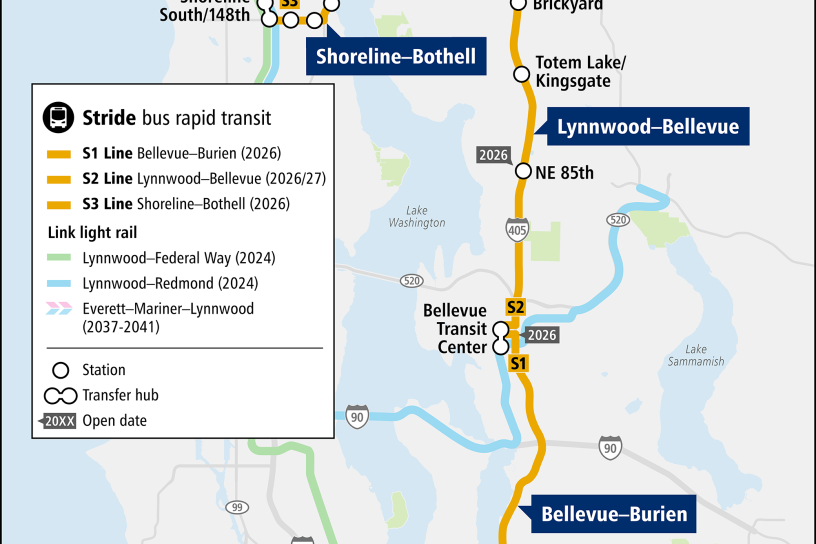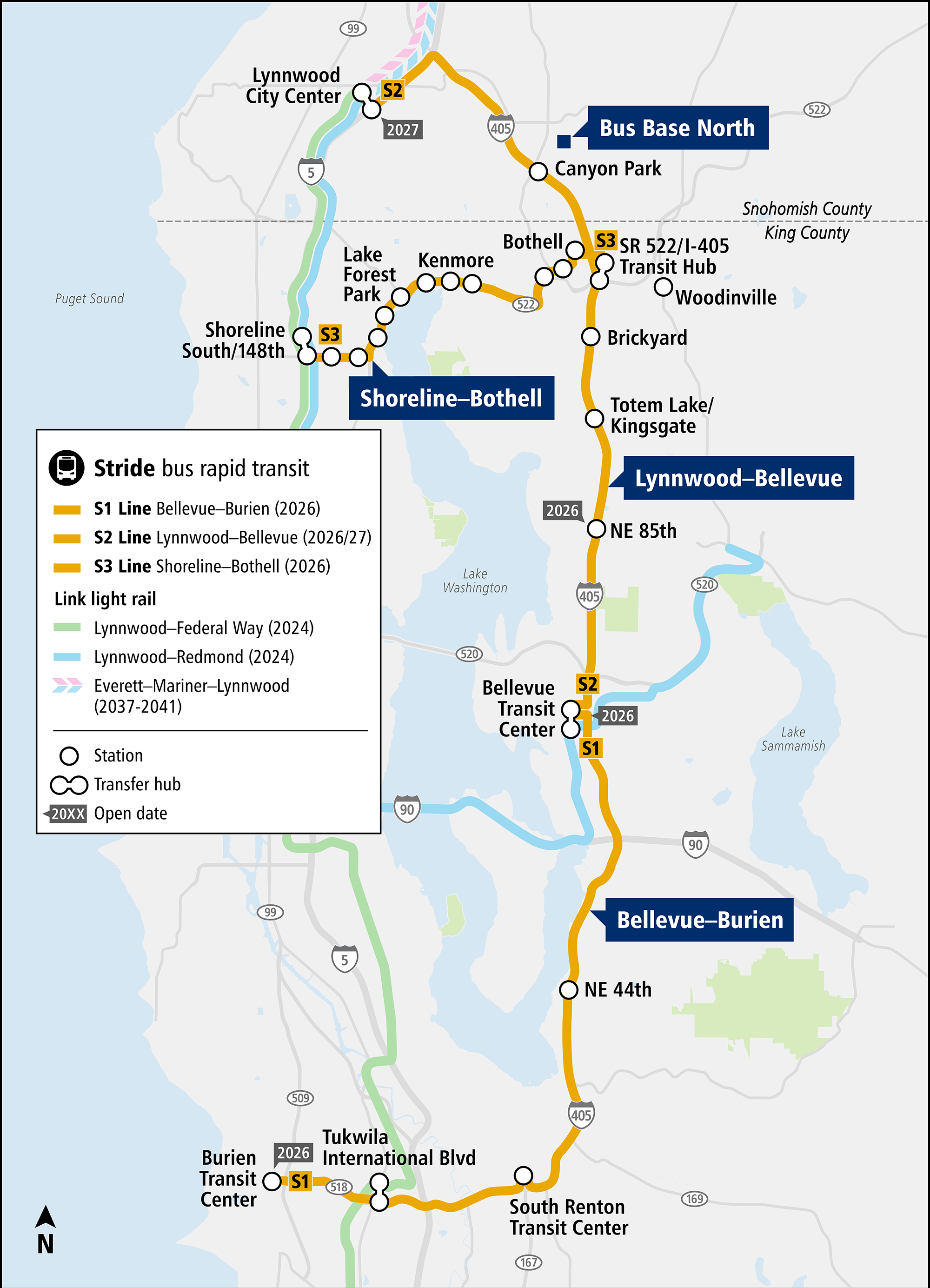 Project updates
Get the latest on this project in your inbox.
Overview
Stride S1 and S2 Stride Lines will connect communities along I-405 and SR 518 from Lynnwood to Burien. With buses running as often as every 10 minutes, this new service will connect to Link light rail at Lynnwood, Bellevue and Tukwila as well as to other transit service provided by Sound Transit, Community Transit and King County Metro. The project includes a new transit center in South Renton and 10 BRT stations, three of which will also add parking, for a total of 1,300 new spaces. I-405 Stride BRT builds upon the Washington State Department of Transportation's I-405 Master Plan with roadway improvements for faster travel.
What is BRT?
Sound Transit's Stride bus rapid transit will be a new fast, frequent and reliable bus service connecting to light rail and to communities north, east and south of Lake Washington. Like a train, BRT is designed for fast arrivals and departures including off-board fare payment and multiple-door entry and exit. New bus lanes and transit priority improvements help riders avoid traffic and travel faster. 
Our BRT project will also include a new bus maintenance base in Bothell to guarantee a safe, clean and comfortable ride for Sound Transit passengers.
YouTube Video (hdfrTb3kSX0)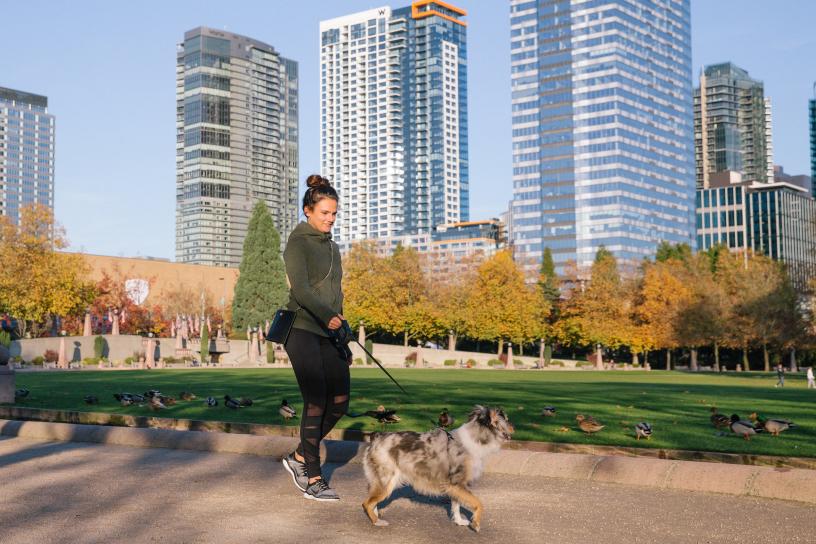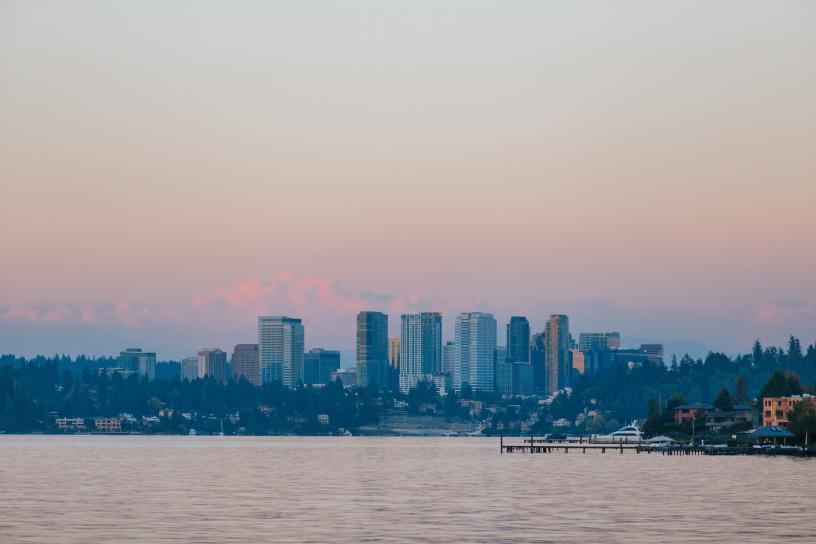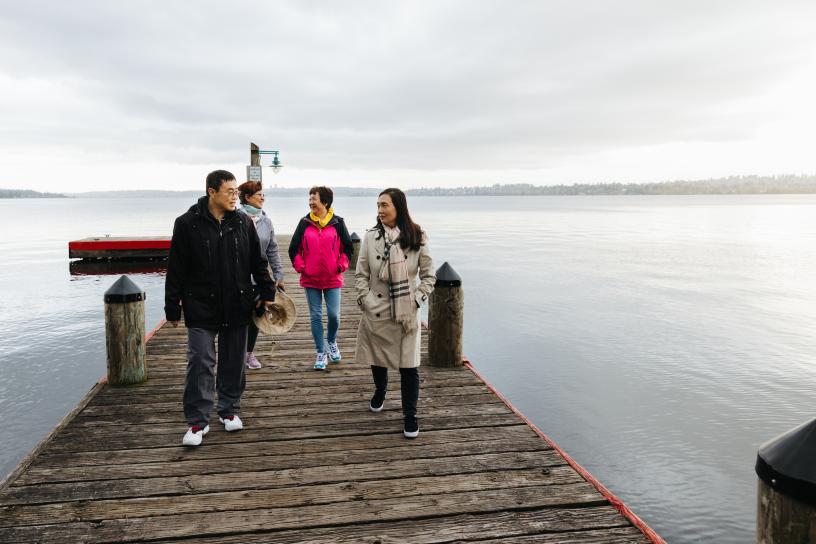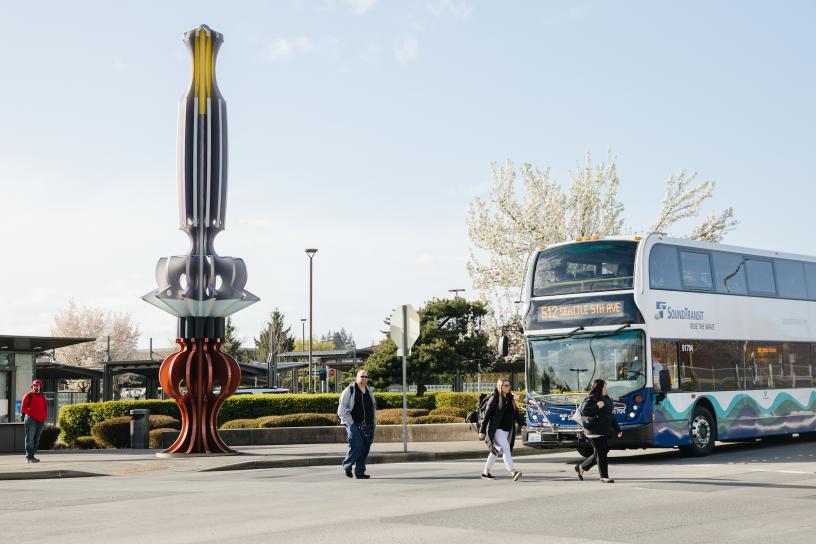 Image

Image

Image

Image