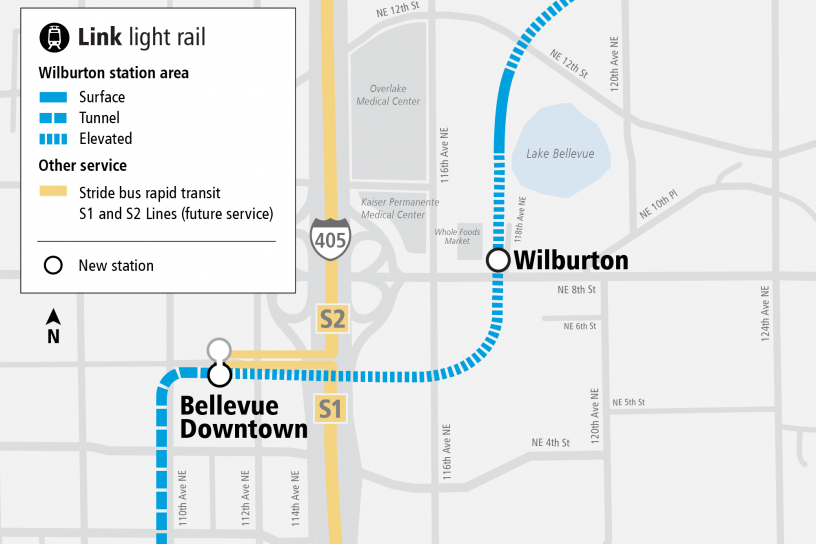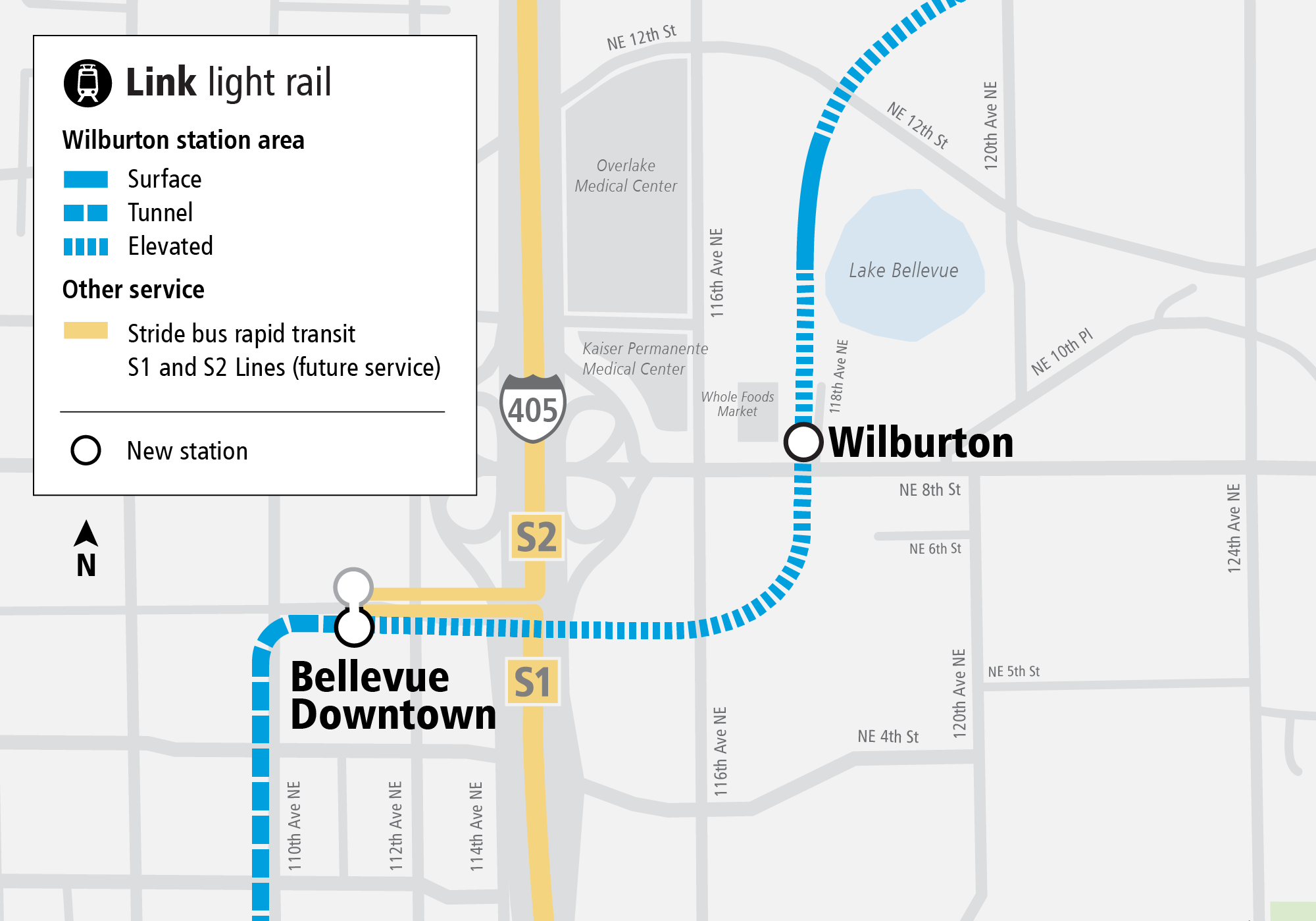 Project updates
Get the latest on this project in your inbox.
Overview
Riders enter this station from a south entrance at Northeast 8th Street and a north entrance connecting to 116th Avenue Northeast via a new pedestrian walkway. This elevated station provides important access to nearby medical facilities and the growing Wilburton neighborhood.
Travel time: Wilburton Station to Mercer Island - 13 minutes
Station art
PROJECT: Plaza 
ARTIST: Phillip K. Smith III (Palm Springs, CA)
DESCRIPTION: Smith's landmark for the station will be a 40-foot tower that responds to the color of the sky and the changing light over the course of a day. An x-shaped column of mirrored surfaces will reflect the sky and station surroundings during the day. Internal lights will transform the sculpture into a column of colors during the darker hours of the day, changing and combining from early morning until full daylight, then again from dusk to the end of service in the evening.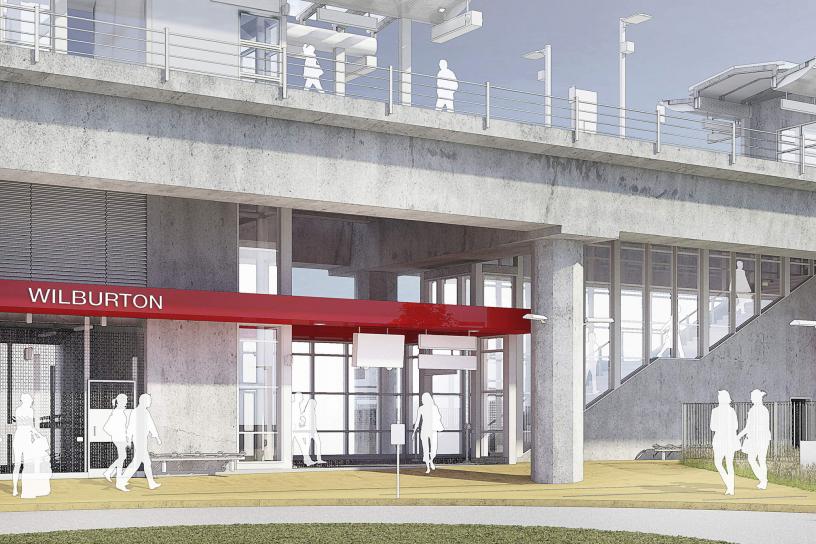 Wilburton Station
After crossing I-405, the eastbound train arrives at Wilburton Station.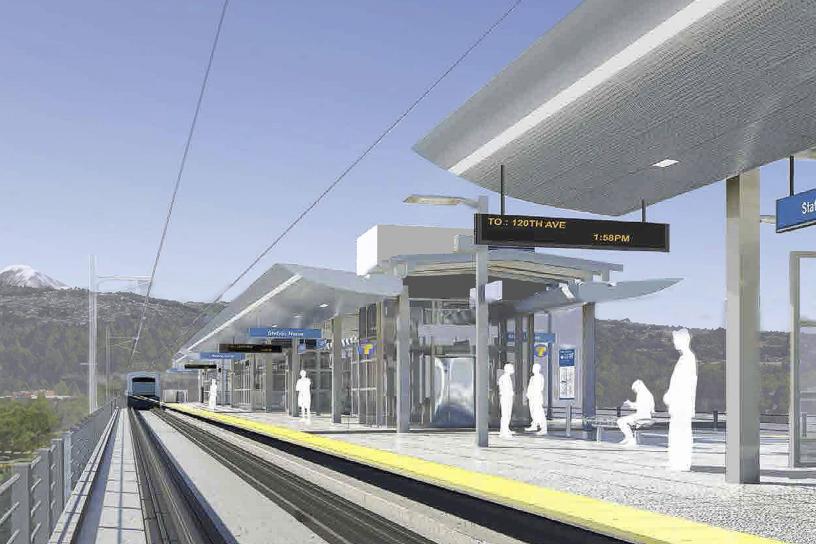 Wilberton Station elevated view
The elevated station serves nearby medical facilities, retail and residential neighborhoods.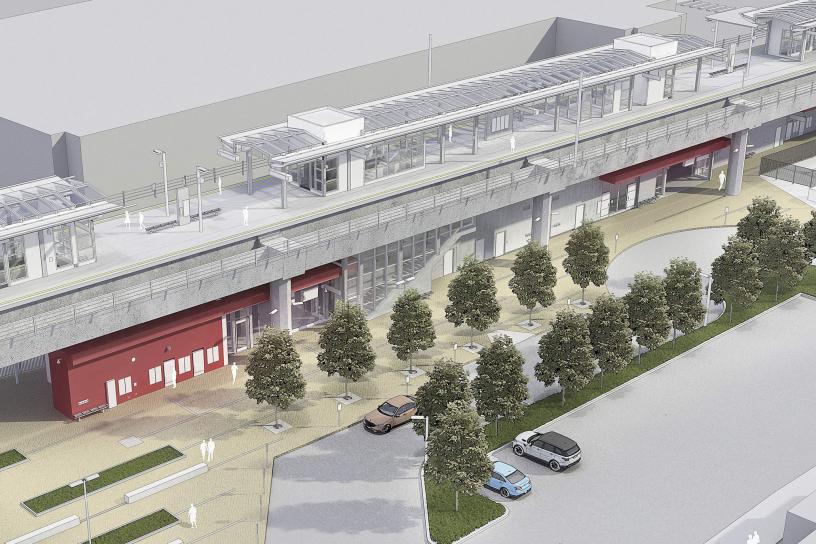 Wilburton Station aerial view
It's 22-minutes from here to the Chinatown/International District Station where a transfer to the southbound train takes riders to Sea-Tac Airport.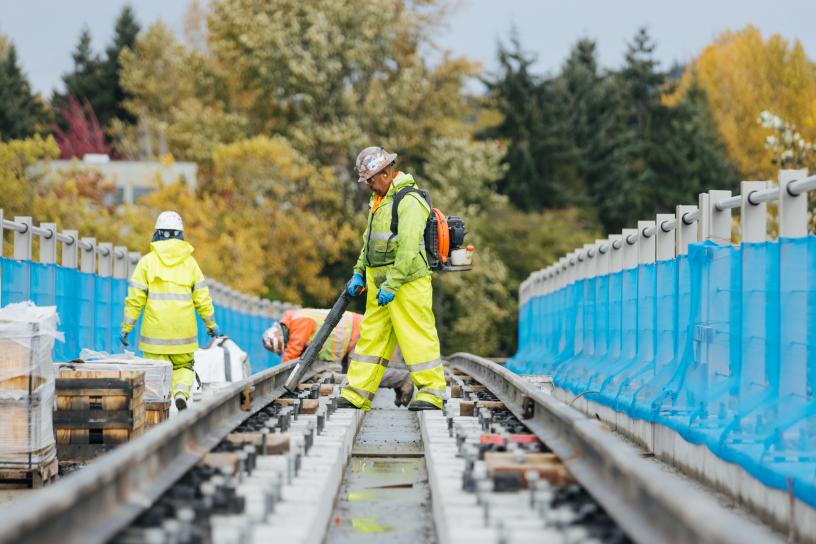 Wilburton Station tracks construction
Workers apply finishing touches to the tracks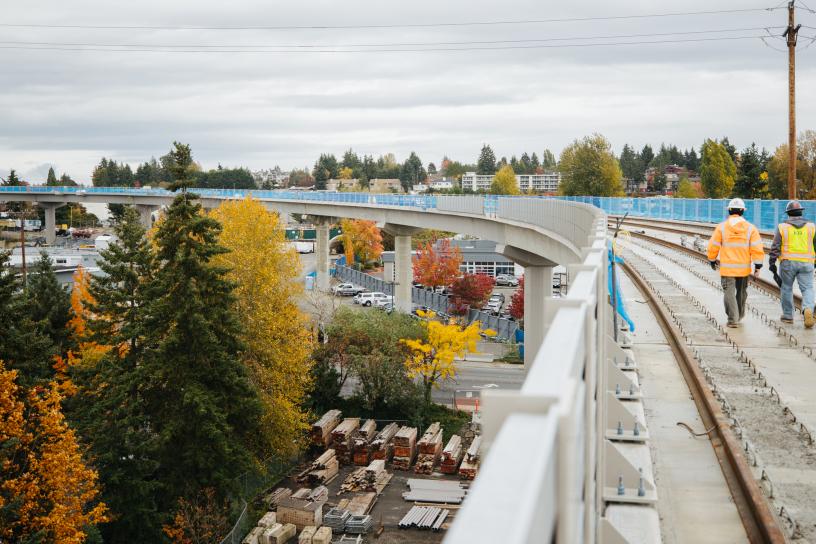 Wilburton Station construction
After crossing I-405, eastbound trains head north to the Wilburton Station.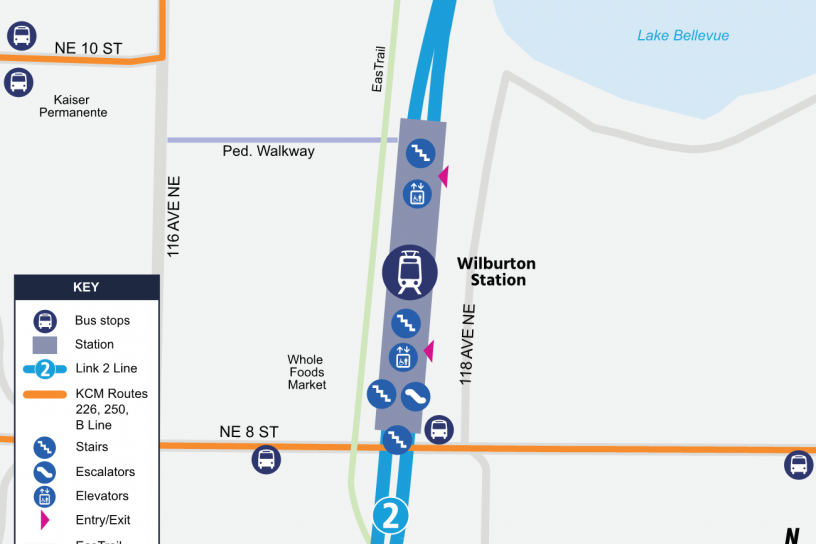 Site map for Wilburton Station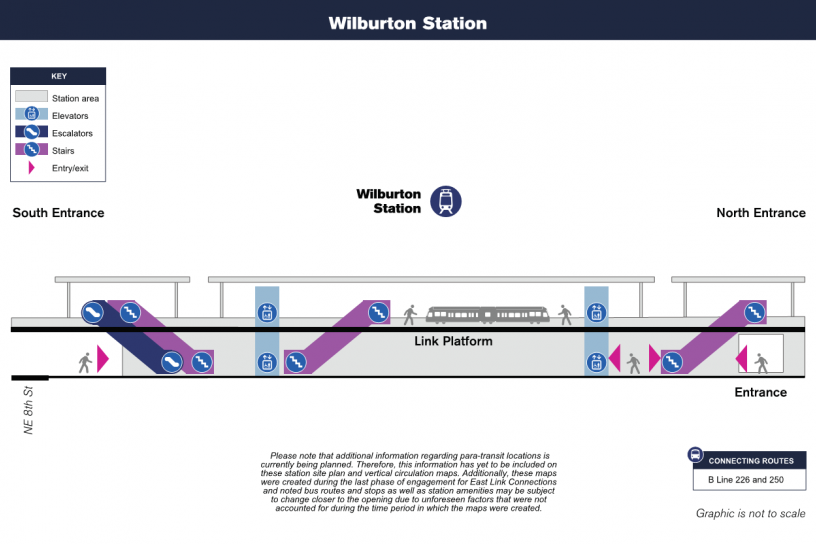 Vertical Circulation Map for Wilburton Station
Image

Image

Image

Image

Image

Image

Image