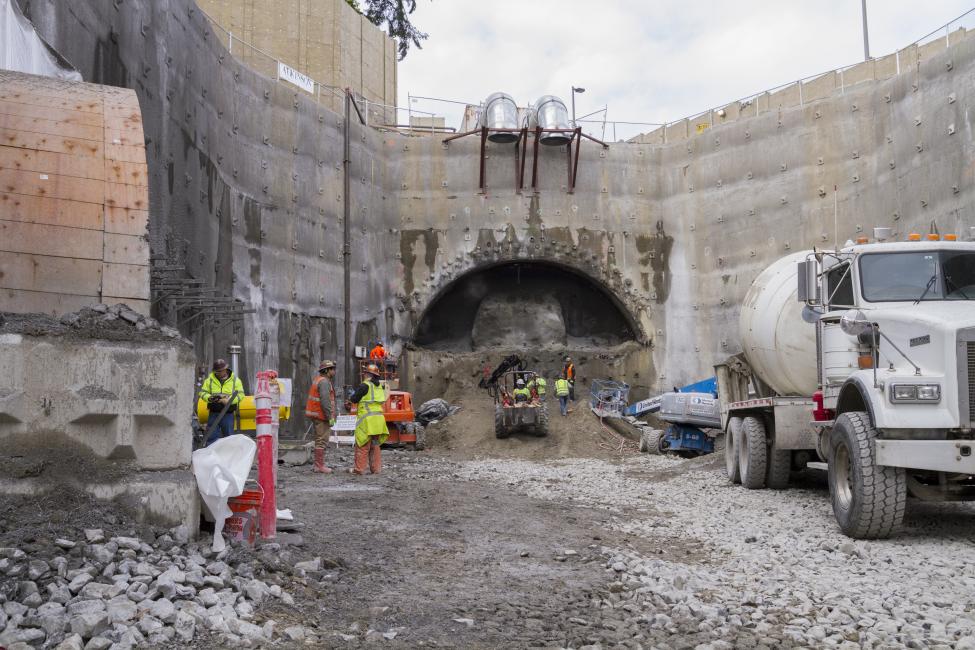 Bellevue light rail tunnel progress update
Body
The new light rail tunnel under downtown Bellevue has reached Main Street, over 150 feet from where crews started in February. Here's a batch of recent photos from the jobsite as contractors continue their path under the city. Check out the East Link Extension Flickr page to view construction progress across the 14 mile project and sign up for East Link construction alerts to stay in the loop about all things East Link.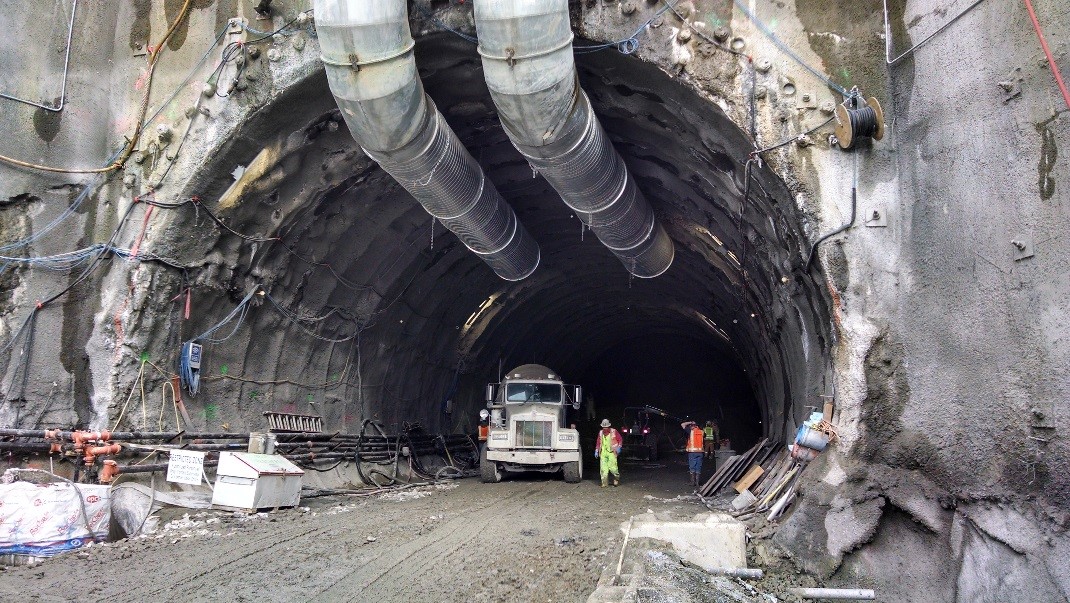 Dual 54-inch ventilation pipes keep the air fresh inside the tunnel.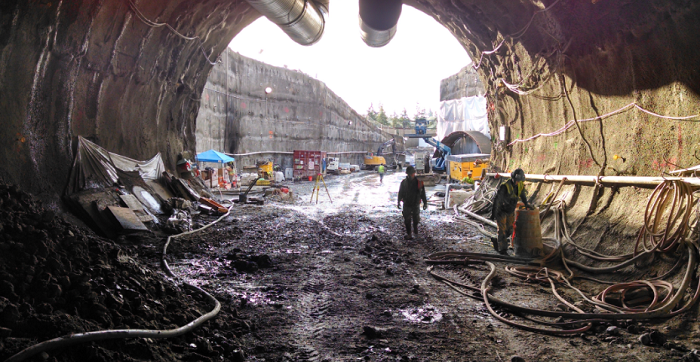 Looking south from inside the tunnel where trains will run under downtown Bellevue.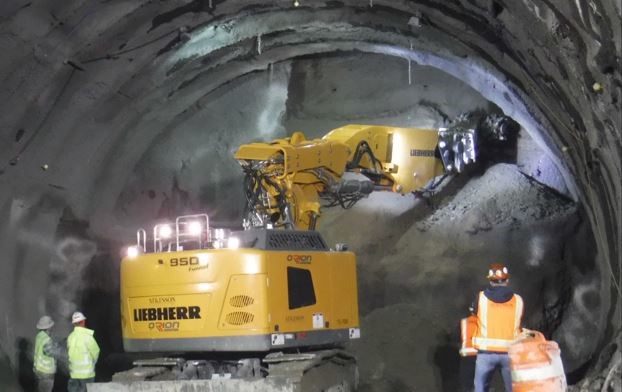 A giant "roadheader" removes soil from the tunnel face. Rotating cutterheads scrape material away from the tunnel face.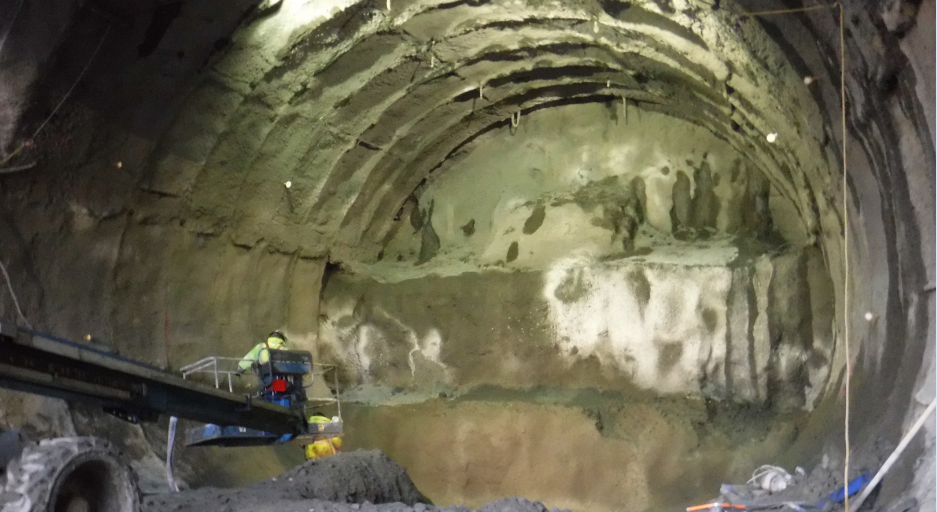 Recently exposed soil is stabilized with pressurized concrete before excavation continues. The steel, rib-like structures forming a ring around the tunnel are called lattice girders and provide additional support.
About the downtown Bellevue tunnel
Sound Transit is building a light rail tunnel under downtown Bellevue between the future East Main and Bellevue Downtown stations as part of the East Link light rail extension from Overlake to Seattle. The tunnel will be approximately 2,000 feet long or approximately one-third of a mile. The south portal of the tunnel is located at 112th Avenue NE and Main Street and the north portal will be adjacent to City Hall at 110 Avenue NE and NE 6th Street. Construction of the north portal will begin later this summer and the entire tunnel will take about two years to finish.
Because of the short tunnel length, and to minimize impacts on neighboring homes and businesses, Sound Transit is constructing the tunnel using the Sequential Excavation Method (SEM) rather than a tunnel boring machine or digging a large trench that is later covered. SEM removes soil in small sections or bites using excavation equipment. Once the soil is removed, pressurized concrete, called shotcrete, is sprayed on the tunnel's sides, ceiling and floor. Steel lattice girders are installed to provide additional structural support for the tunnel. SEM minimizes disruptions to surface streets, homes and businesses while also reducing noise and dust. Sound Transit used SEM to successfully dig its Beacon Hill light rail station. Learn more about SEM tunneling.