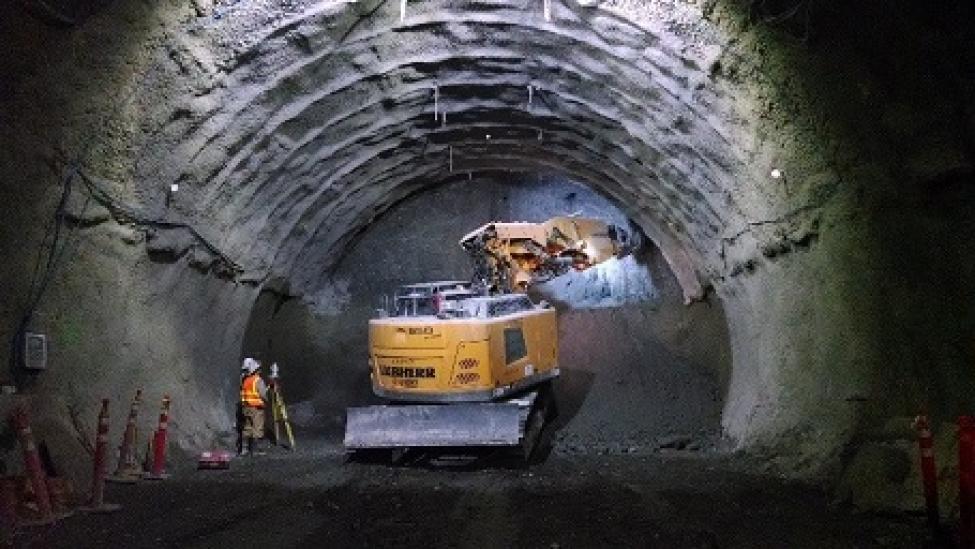 Dig it: Bellevue light rail tunnel update
Body
Sound Transit contractors began mining the new light rail tunnel under downtown Bellevue in February. They started at roughly Main Street and 112th Avenue Northeast and are about 500 feet into their 2000 foot trip. The miners have reached under 110th Avenue Northeast and are headed north to the Bellevue Downtown Station.
Several weeks ago we put a time-lapse camera in the tunnel to get an up close look at how it's done. Check it out! 
Contractors are using this method because of the short tunnel length and to minimize impacts on neighboring homes and businesses.
It's one part of the East Link light rail extension connecting Seattle, Mercer Island, Bellevue, the Microsoft campus and eventually Redmond.  East Link opens in 2023 and will provide a 20-minute ride from downtown Bellevue to Seattle's International District no matter how bad traffic is. 
The tunneling work will take about two years to complete. Once excavation is done, finish work will begin inside the tunnel which includes waterproofing and installation of the track and electrical systems used to power light rail operations. 
Here's a map of the entire East Link alignment.