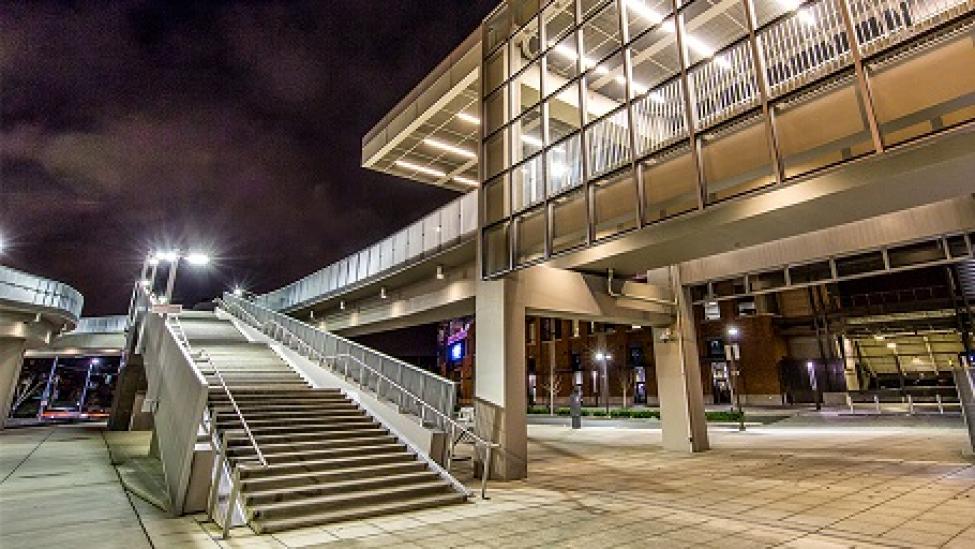 Sound Transit recognized for excellence across a wide spectrum of disciplines
Body
It's awards season and Sound Transit is proud to have been recognized for achievements across a broad spectrum of architecture, environmental, and project management categories this fall.
Excellence in project management
While we didn't win the competition, we were honored to be among the finalists for the annual Project of the Year Award from the prestigious Project Management Institute. The underground University Link light rail extension that opened $200 million under budget and six months ahead of schedule was one of three national finalists selected by the institute as the "best of the best in project management."
Check out the quick video trailer that PMI did for our entry. 
The competition included projects to build a diamont mine near the Artic Circle and one removing nuclear waste from a leaking underground tank at the Hanford Nuclear Reservation. While it may sound dry, check out the video trailers from the other entries for some project management high drama. (Spoiler alert - Hanford won.)
The awards recognized large and complex projects that deliver:
Superior performance of project management practices
Superior organizational results
Positive impact on society
UW Station prize-winning architecture 
The Chicago Athenaeum and the European Center for Architecture Art Design and Urban Studies recently named the University of Washington Station as a 2017 winner in its annual International Architecture Awards. 
The International Architecture Awards recognize excellence in architecture and urbanism, reflecting the changing state of global architecture and revealing emerging new design directions by today's foremost practitioners.
"More than a light rail station, the Sound Transit University of Washington Station adds multiple facets to the urban fabric at the intersection of Montlake Boulevard and Pacific Street," the award presentation said.
Excellence in Environmental Documentation
Earlier this month the Federal Transit Administration presented Sound Transit with the 2017 "Outstanding Achievement Award for Excellence in Environmental Document Preparation" for the agency's work on the Federal Way Final Environmental Impact Statement. 
Yes, it's wonky sounding but this is important work to identify potential impacts and benefits from these major infrastructure investments and present the information in a way that the general public can understand.
Studies like these, which are getting underway for other light rail projects like the West Seattle and Ballard light rail lines, help the public and stakeholders make informed choices about these once-in-a-generation investments.