Construction activities ramp up on Mercer Island
Body
With the spring weather arriving, you'll begin to notice construction activities ramping up on the I-90 floating bridge and at the Mercer Island station. This winter, crews began seismically retrofitting portions of the floating bridge and Mercer Island tunnel, and began installing utility duct banks. Take a look at the progress made this winter. For more photos of East Link construction, check out the Sound Transit Flickr album.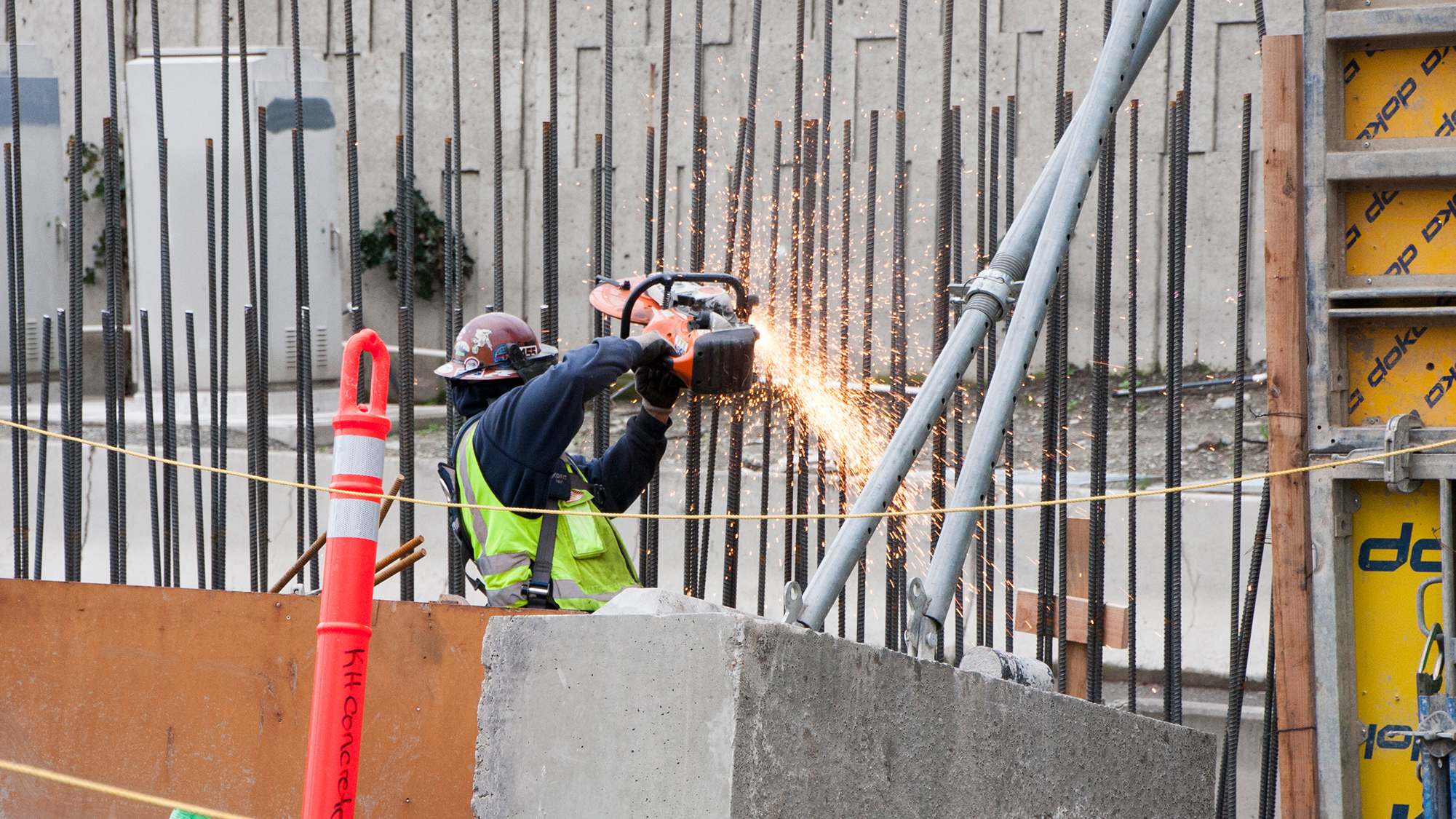 An iron worker cuts rebar for installation of the concrete sound wall at the Mercer Island station.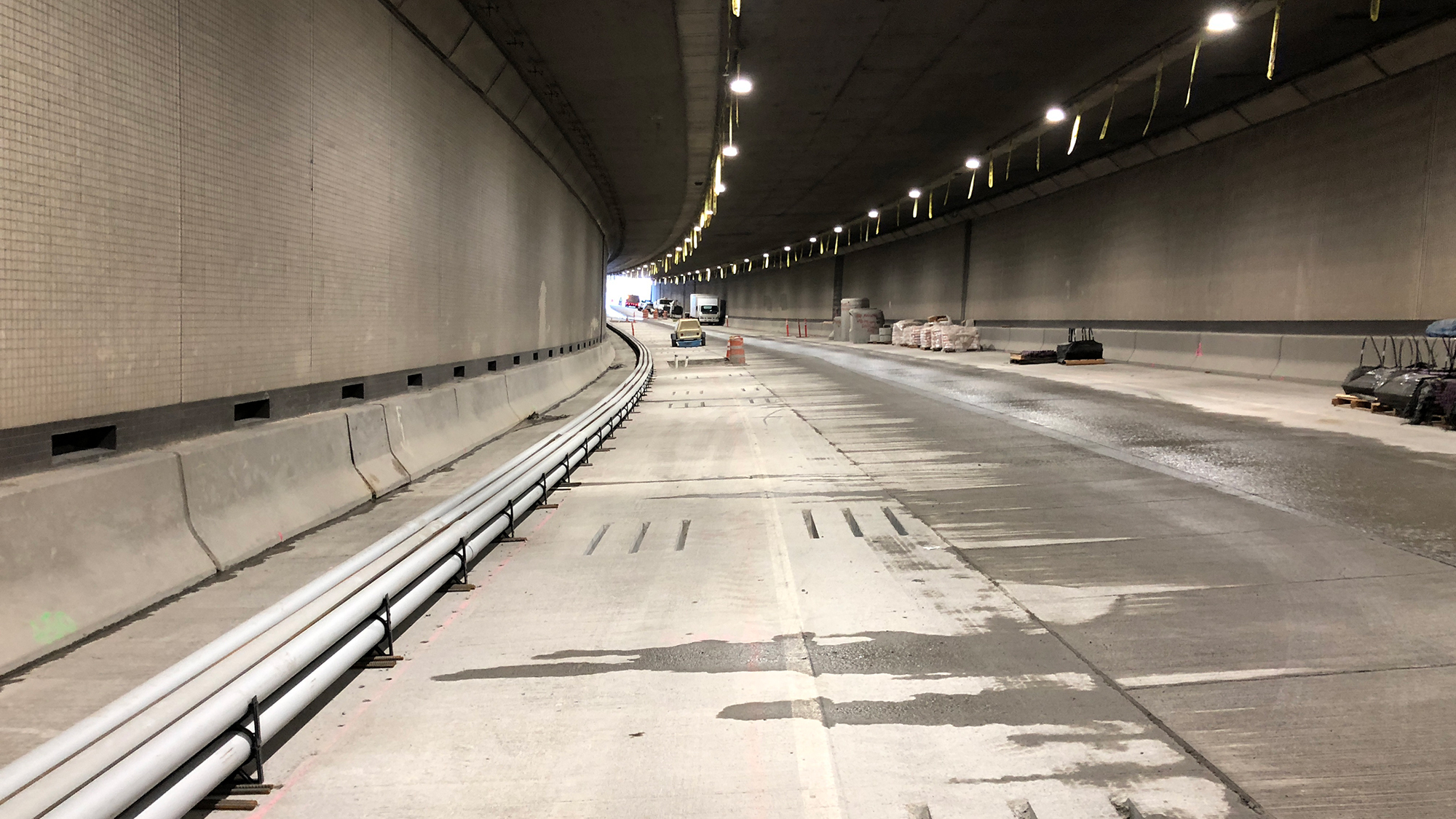 Steel dowels will be added to these grooves and covered in epoxy to form a connection between existing and new concrete. This will strengthen the construction joints in the roadway which will be underneath the rail in the Mercer Island tunnel.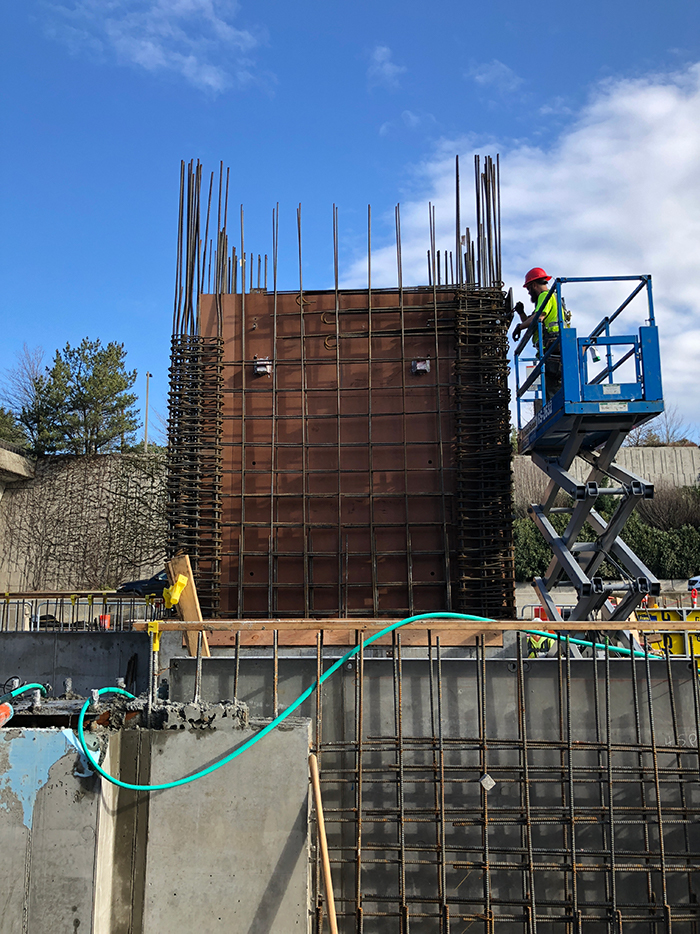 Wood forms and steel rebar are installed to prepare to pour the concrete elevator shaft at the Mercer Island station's west headhouse.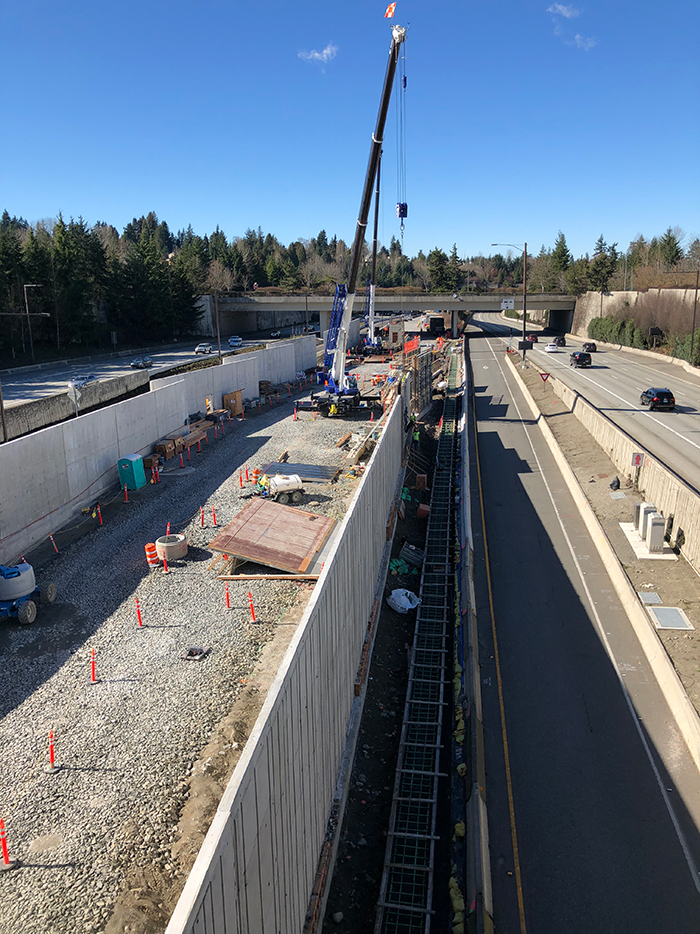 Sound walls on the station's north and south side begin to take shape.
Looking ahead
Beginning in April, station construction will become more visible as the headhouses continue their climb upward. Structural steel will be installed and will give the 77th Avenue headhouse its shape as crews begin work on the 80th Avenue headhouse. The adjacent plaza will also begin construction at this time. Crews will begin fencing the area, clearing and demolishing along the 77th Avenue sidewalk.
To keep pedestrians moving, a temporary sidewalk will be installed along the western edge of the construction area, connecting Sunset Highway and North Mercer Way. Work to build this path will begin in early April.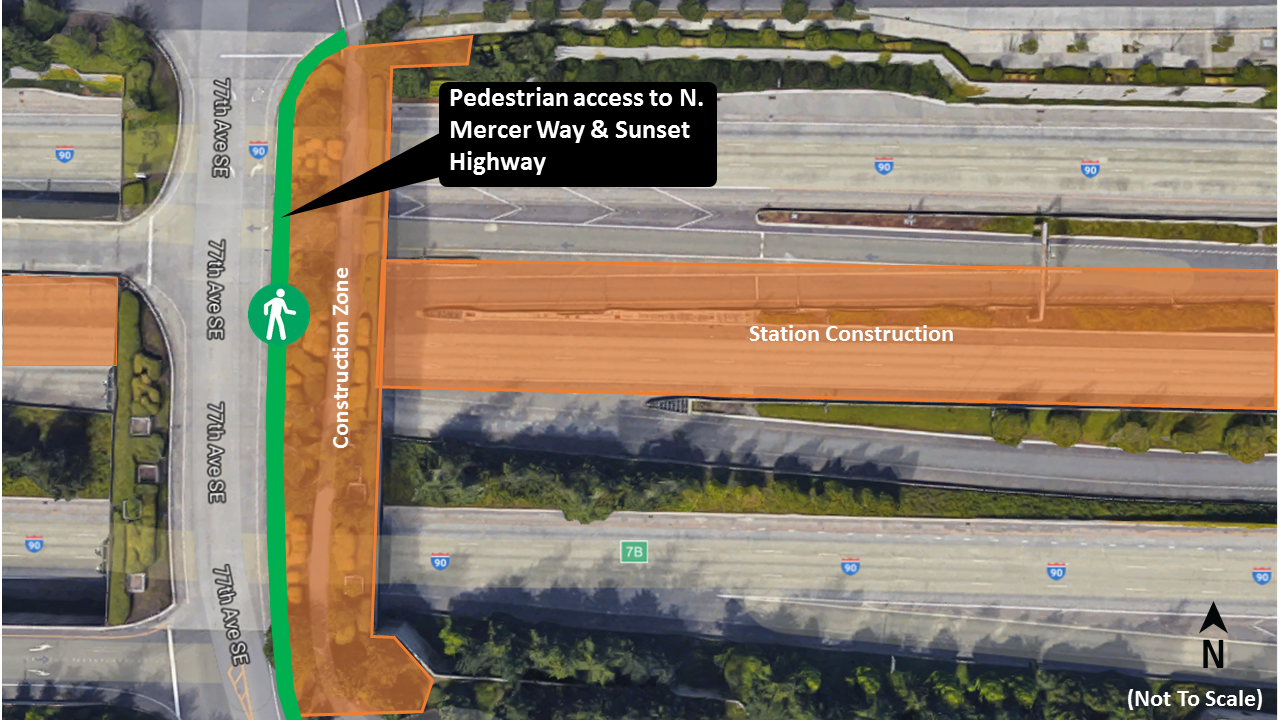 Map depicting future temporary path along 77th Avenue Southeast.