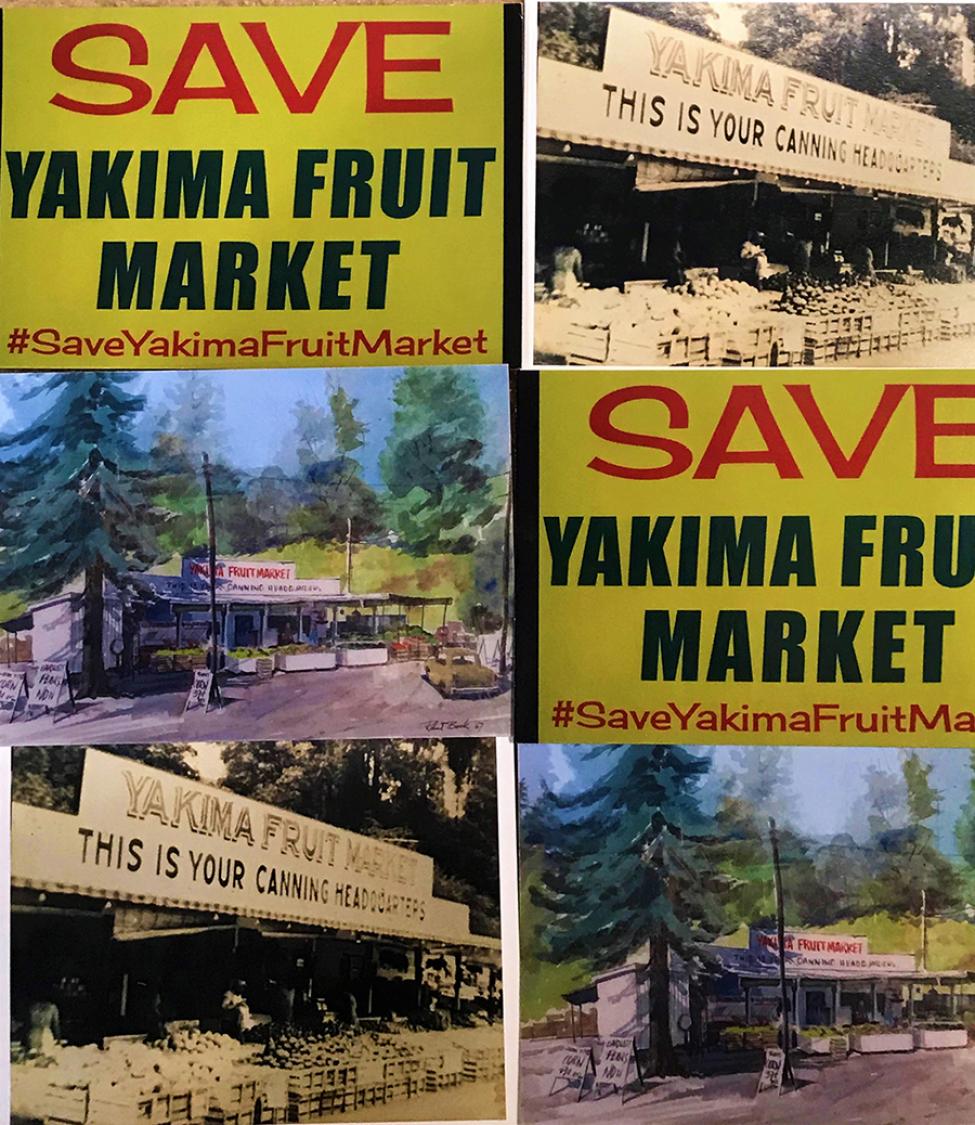 Design updates in Bothell
At a Bothell City Council meeting on Tuesday evening, October 20th, Sound Transit shared that our latest designs do not show impacts to the Yakima Fruit Market and Nursery. Beforehand, preliminary design showed that construction had the potential to impact some of the parking spaces at the market. Sound Transit, in conjunction with the City of Bothell, began exploring design options that could minimize or avoid impacts to the Yakima Fruit Market, while still providing a benefit to transit riders.
The early design phase is the first opportunity to understand the potential impacts of construction and to identify potential refinements to minimize impacts. As we moved into the next design phase, we were able to refine the design so that the Yakima Fruit Market would not be affected at all while still achieving project goals for the business access transit (BAT) lanes.
The refined design will include a northbound bus-only lane that makes use of the current center-turn lane. This will improve speed and reliability for future bus operations where it will be needed most, while minimizing impacts to properties along the corridor.
We are thankful for the many conversations with the City of Bothell, WSDOT and the Yakima Fruit Market owners that helped us find a design solution that will not impact the market. We are also grateful for the larger community's feedback on our early design concepts. Your feedback is important to us, and we understand that the market is a beloved local business. We are committed to working with our partners to move forward with a design for Bothell Way NE that keeps this in mind.
What's next
This winter, we expect to begin outreach to potentially impacted property owners in Bothell, in coordination with our partners at the City. We expect to begin outreach to potentially impacted property owners in the coming months.
This fall, we are continuing the environmental review process and expect to complete the State Environmental Policy Act (SEPA) review process in early 2021. Stay tuned for more information and opportunities to review the SEPA checklist.
We are also continuing to work on more advanced preliminary designs with our partners. In early 2021, we expect to complete these more advanced designs, and we will share them with you at virtual public meetings. We hope you will join us to learn more about the design in your city, ask questions and share your thoughts.
We expect to ask the Sound Transit Board of Directors to select the project to be built in spring 2021. At that time, the Board may move the project forward into design and construction phases. Board action on the authority to begin property acquisition would follow. 
Our project timeline is subject to change due to the recession caused by COVID-19. Learn more about how the Board is assessing project impacts through its ongoing realignment process.