East Link work begins near Lakeside Avenue South
Body
Crews working for Sound Transit will begin work to seismically retrofit the I-90 bridge columns near Lakeside Avenue to prepare for light rail construction and operation. Beginning as early as Aug. 24 and lasting for approximately seven months, this work will require long-term pedestrian and bicycle detours.
What to expect:
Crews will work from 7 a.m. – 3:30 p.m., Monday - Friday
Installation of construction fencing, shoring wall and site grading to secure the workzone.
Seismic retrofitting of the bridge columns and footings. This involves installing a steel jacket casing around the existing column that will be filled with concrete and welded together. Large shock absorbers will also be installed.
Forklifts, dump trucks, concrete pump trunks and mini-excavators will be used.
Temporary traffic impacts to allow equipment access may also occur. Crews will work in the existing right of way with traffic control in place. Please follow the direction of flaggers and signage to safely access your destination.
Work activities will be monitored to comply with City of Seattle noise ordinances.
Bicyclists and pedestrians will be detoured around the site – please see detour information below.
Bicycle detour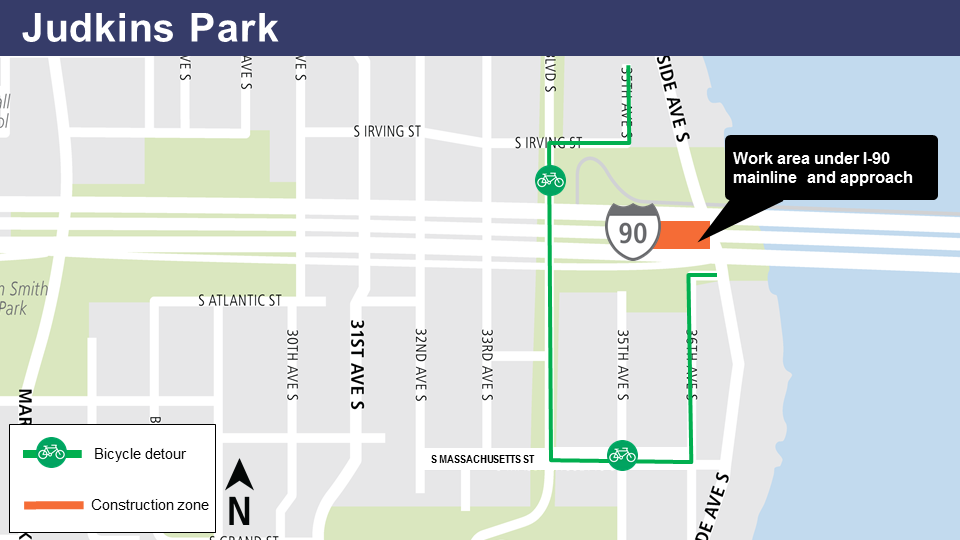 Bicycle detour map
Bicyclists will be detoured along 36th Avenue South at South Day Street, to South Massachusetts Street to reach Lake Washington Boulevard South.
Pedestrian detour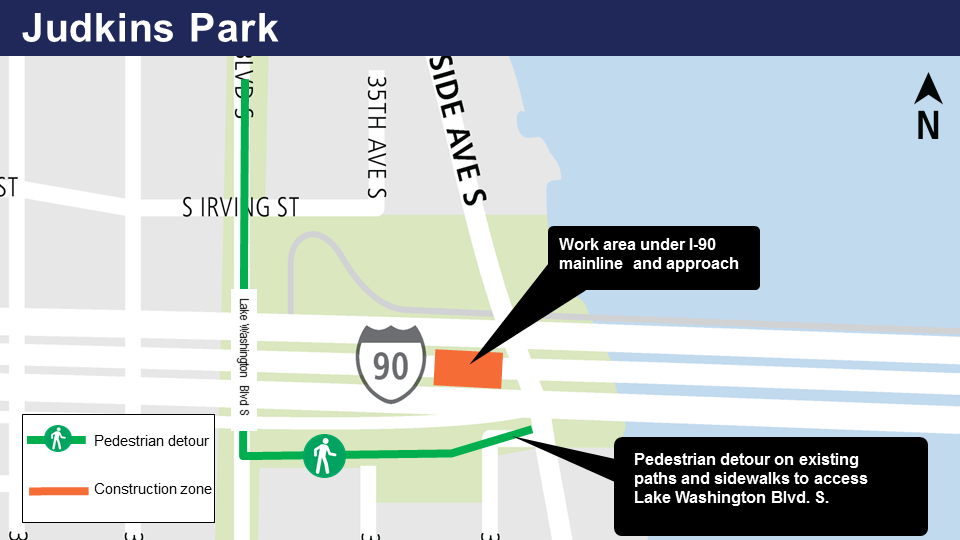 Pedestrian detour map
Pedestrians will be detoured along existing trails and sidewalks to reach Lake Washington Boulevard South.