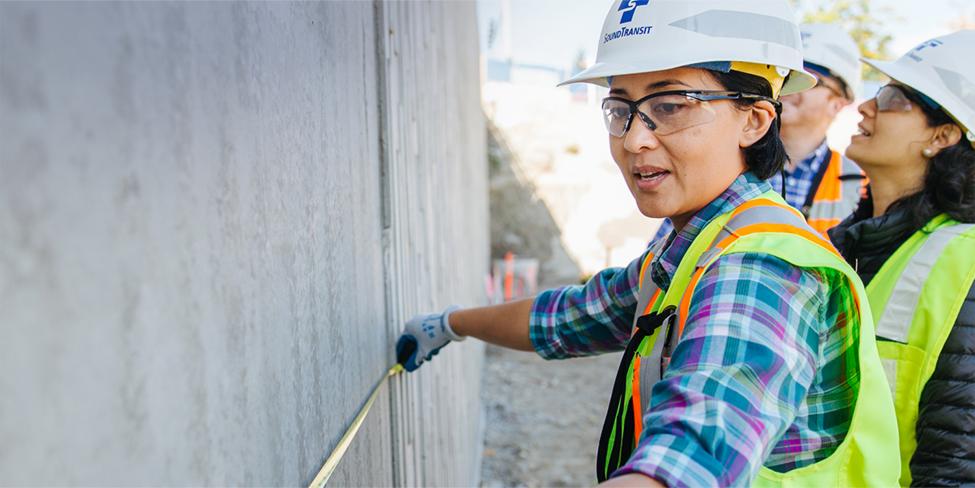 Fieldwork 101
We've started fieldwork to collect information that will inform the environmental analysis of the preferred alternatives and other alternatives to study in the Draft Environmental Impact Statement (EIS).
So, what's fieldwork? Great question! Over the next few weeks, you may see crews conducting land and water surveys and collecting soil samples along the project corridor. Fieldwork will continue throughout the environmental review phase of the project and may include noise and vibration monitoring, geotechnical drilling and more.
Depending on the type of work being done, you may see us dropping off a flyer or crews with safety vests directing you to sources for more information. If you'd like to learn more about the different types of fieldwork activities we may conduct in your neighborhood, check out our fact sheet.
Festival fun!
We've enjoyed meeting over 3,000 community members at various fairs and festivals so far this summer. Haven't had a chance to visit us? Swing by our booth at an upcoming event (see below)! Meet the project team, snag some free swag and participate in fun activities for the whole family. 
Upcoming events: 
Studying the alternatives 
We are busy conducting an initial assessment of potential alternatives that were suggested during the environmental scoping period. Evaluation results will be shared publicly with the Sound Transit Board this fall. The Board and the Federal Transit Administration will then establish whether further detailed study of these alternatives in the Draft EIS is appropriate.
Check out our updated project folio for more information on all the options currently being studied.