Island Crest Way closures – extended April 25 and 26
Body
The Island Crest Way Westbound HOV on-ramp will close intermittently during off-peak hours Wednesday, April 25 and Thursday, April 26. These closures are necessary to safely pour concrete barriers. Drivers can use the West Mercer Way and 76th Avenue Southeast westbound on-ramps during this closure.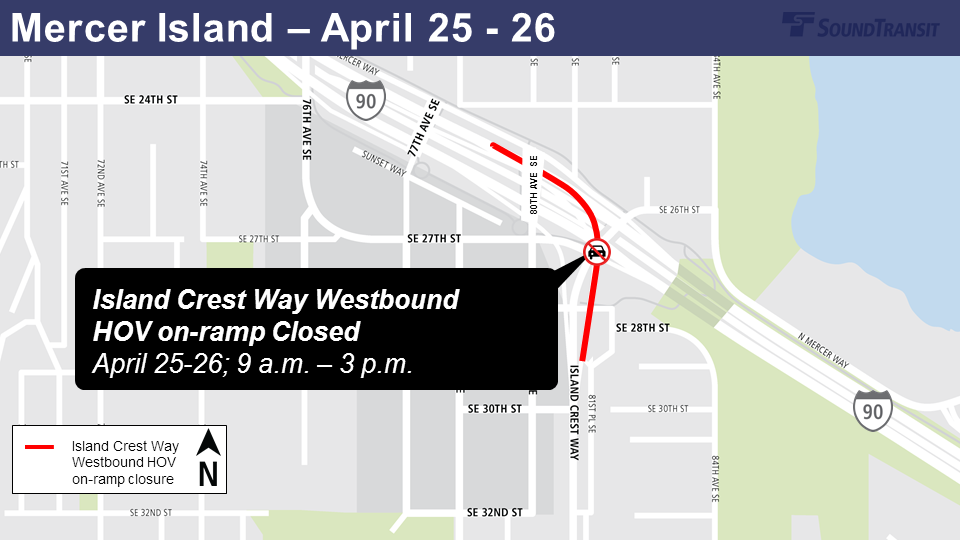 Rail delivery on I-90
Beginning as early as Tuesday, May 1, 80-foot rail segments will begin to arrive along I-90. Approximately 148,800 feet of rail will be installed between downtown Seattle and South Bellevue. To accommodate this delivery, a section of the I-90 Westbound HOV lane will close daily, from 10 a.m. until 2 p.m. near the East Mercer Way overpass. Traffic control will be in place and drivers should follow directional signage.