Looking ahead at 2018 construction
Body
2018 will be a busy year as construction of the Mercer Island station progresses. The station will begin to take shape at the I-90 roadway level and will rise vertically to the 77th and 80th Avenue level. Generally, the two head houses will be constructed first with the station platform following.
Over the next four months, much of the work will be focused on pouring concrete footings and elevator shafts before installing structural steel for the head houses. Crews will also begin clearing and demolishing the area around 77th Avenue and will install a temporary sidewalk to keep pedestrians moving throughout construction. Learn more about construction staging and sequencing.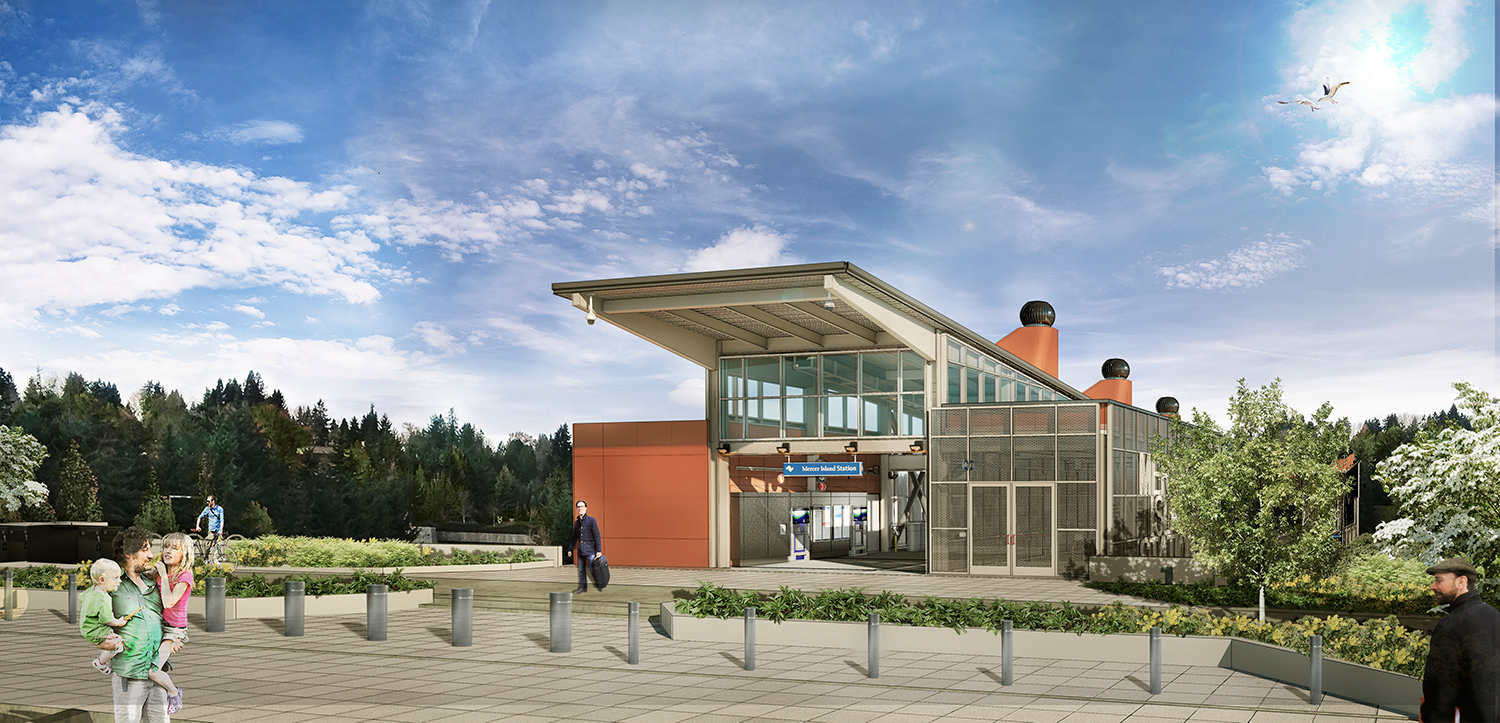 Rendering of the future Mercer Island Station.
Staying safe around construction
Now that construction will be closer to pedestrians, vehicles and cyclists, we'd like to provide safety tips for traveling around construction. Whether you're a pedestrian, cyclists or driver:
Obey all signs, signals and direction of flaggers
Travel at a safe speed
Watch for construction trucks entering and exiting the roadway
Pedestrians and cyclists may sometimes share the sidewalk and should use crosswalks