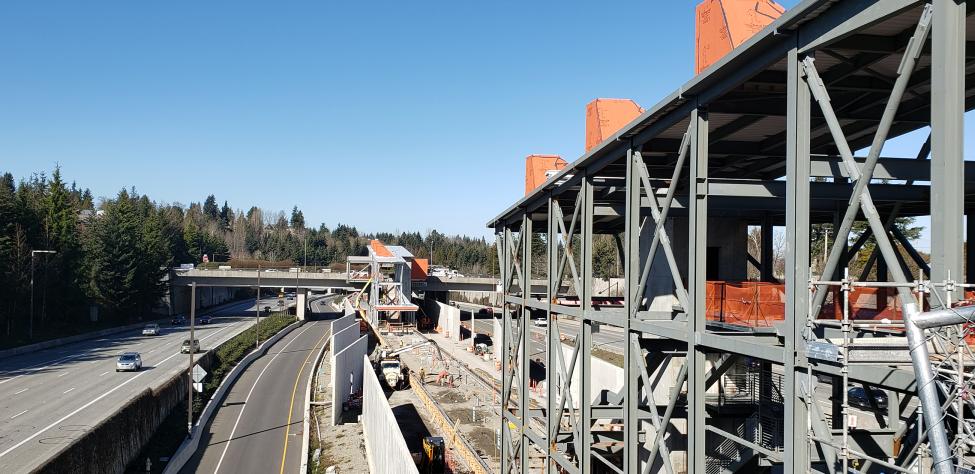 Mercer Island Station continues to make progress
Body
The East Link project celebrated a major milestone as construction has recently passed the halfway mark. It will still be a few more years until East Link opens and begins operation as the Blue Line, but construction continues to make progress. 
At the Mercer Island Station, the entrances and platform continue to take shape. In the last few weeks, the entrances have received structural steel and concrete stairs; utilities have been installed at the platform, and the final station sound wall has been poured. 
In the coming weeks, glass curtain walls will be installed, the platform's concrete will be poured and elevator and escalator installation will begin. Check out the before and after photos below for a view inside the Mercer Island Station.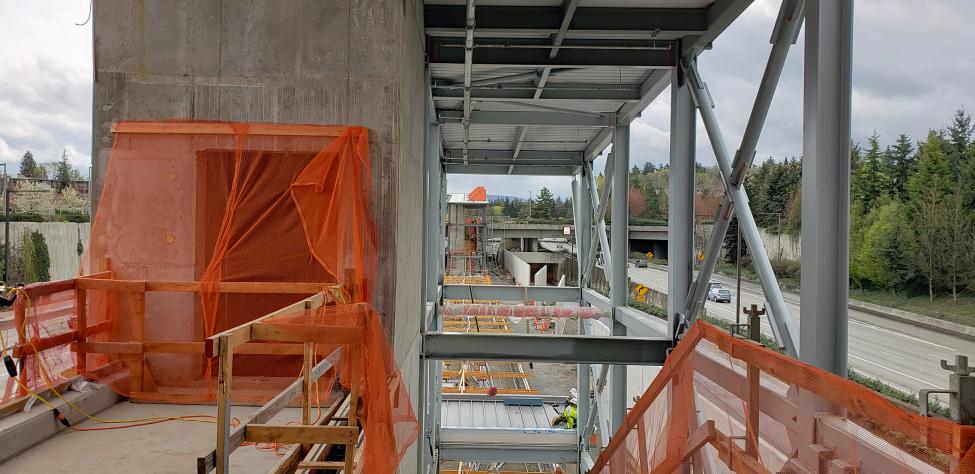 This is a look inside the 77th Avenue Southeast entrance looking east with the elevator shaft to the left, stairs in the center and the escalator will be to the right. Crews will begin installing glass curtain walls to enclose the station entrance.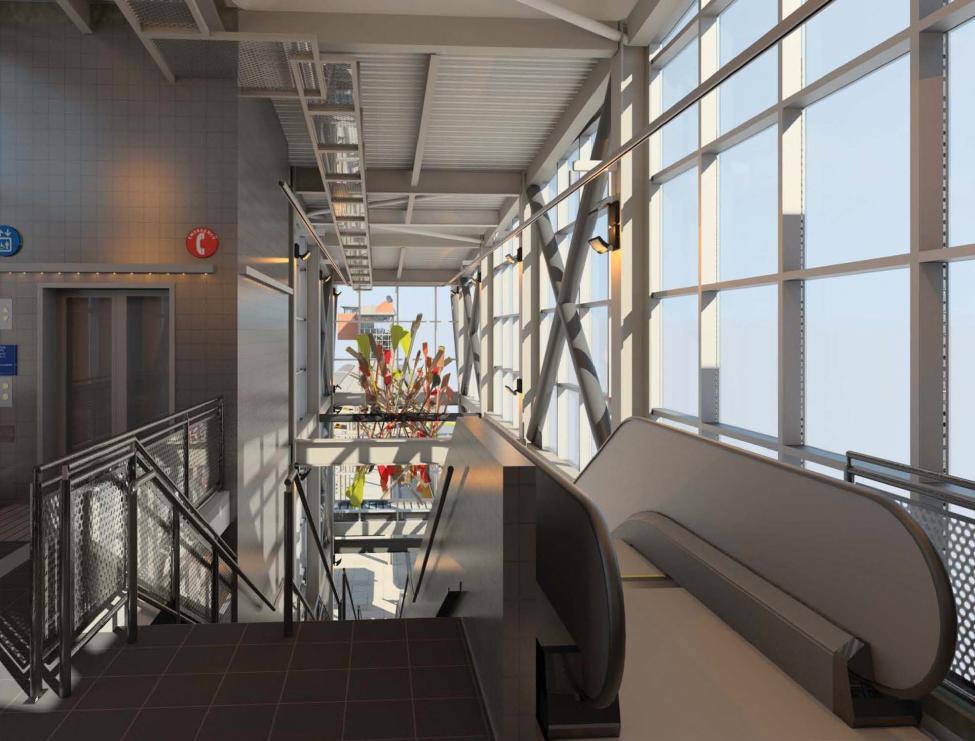 A rendering of what the 77th Avenue Southeast entrance will look like when complete.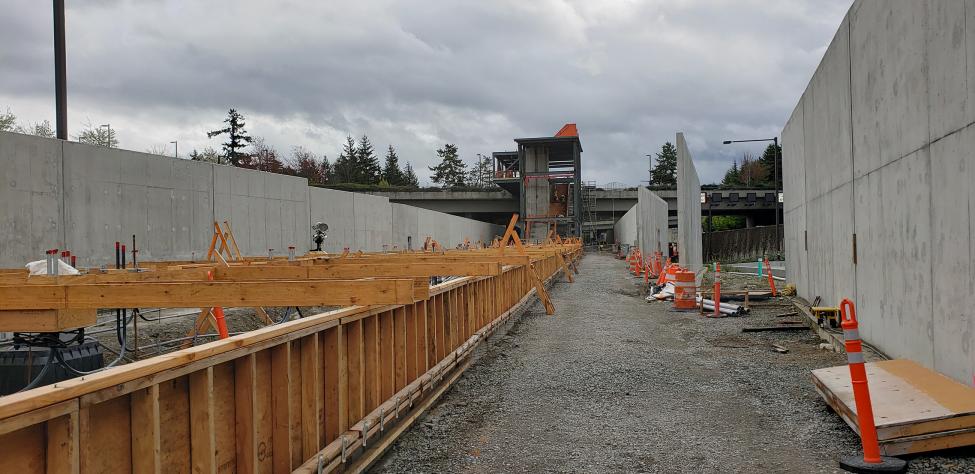 A view of platform construction and completed sound walls. Crews will begin pouring concrete for the platform in the coming weeks.

A rendering of the completed platform.