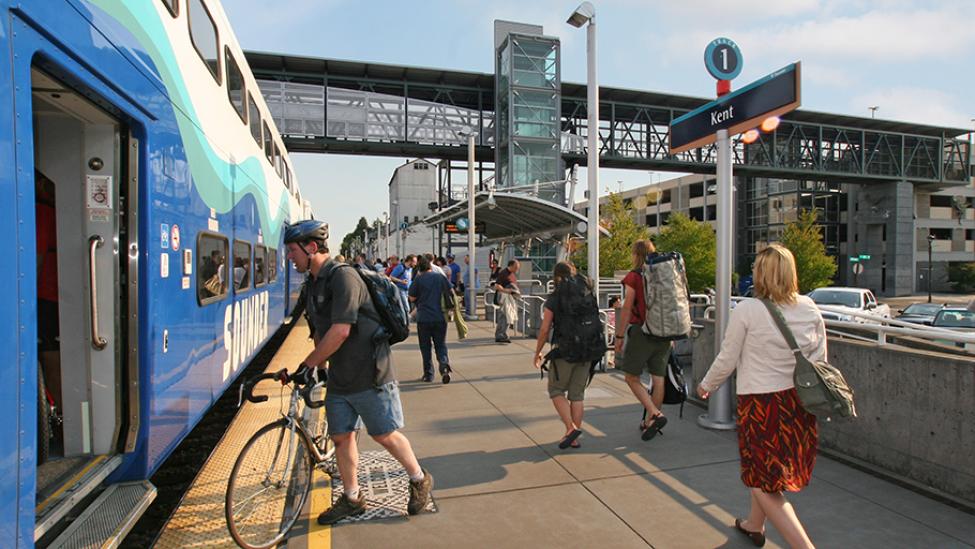 Open house materials available online
Thank you to everyone who attended the recent open house to get an update on the planned garage and pedestrian, bicycle and bus improvements at Kent Station. We shared updated conceptual designs, including a new bus layover space, and the results of environmental analysis, including potential impacts and benefits on aesthetics, transportation, and other topics. If you missed the event, open house materials are available online. Comments received covered topics such as garage size, bus connections, parking permits, historic resources, and construction activities.
In early 2020 the Sound Transit Board will select the "project to be built" and advance the project to the next phase, which includes property acquisition, permitting and selection of a firm to design and build the garage. We expect construction to begin in 2021. In addition, next year Sound Transit will collect community input on the visual design of the garage – stay tuned for more information.