Rail welding begins and station construction continues on Mercer Island
Body
Now that rail has arrived on Mercer Island, track welding has begun. The 80-foot-long sections of track, called 'sticks,' are welded together into 560- and 800-foot-long sections, known as 'strings'. Crews work in an assembly line to weld, grind and inspect the thousands of 'flash butt' welds. Once installed, crews will use thermite welding to seamlessly join the longer rail sections together. Check out the photos below to learn more about the welding process.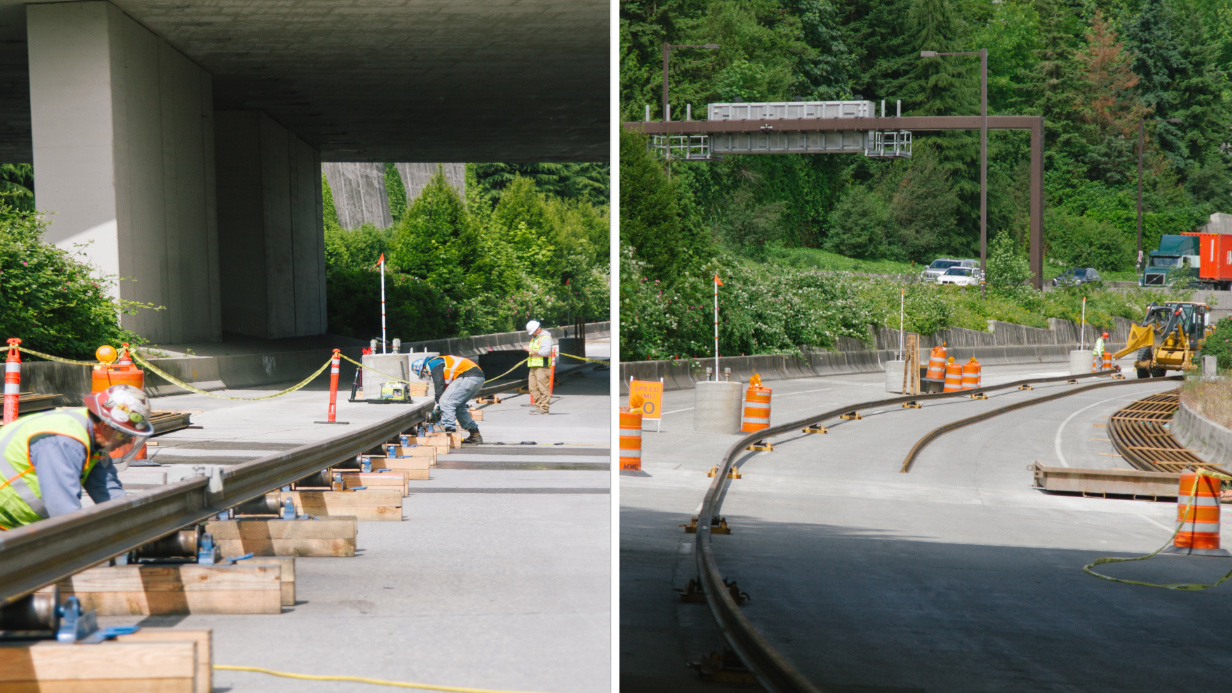 Rails are placed on rollers that stretch along the work zone (left). Once enough footage has been welded together, the finished rails are stockpiled for future installation (right).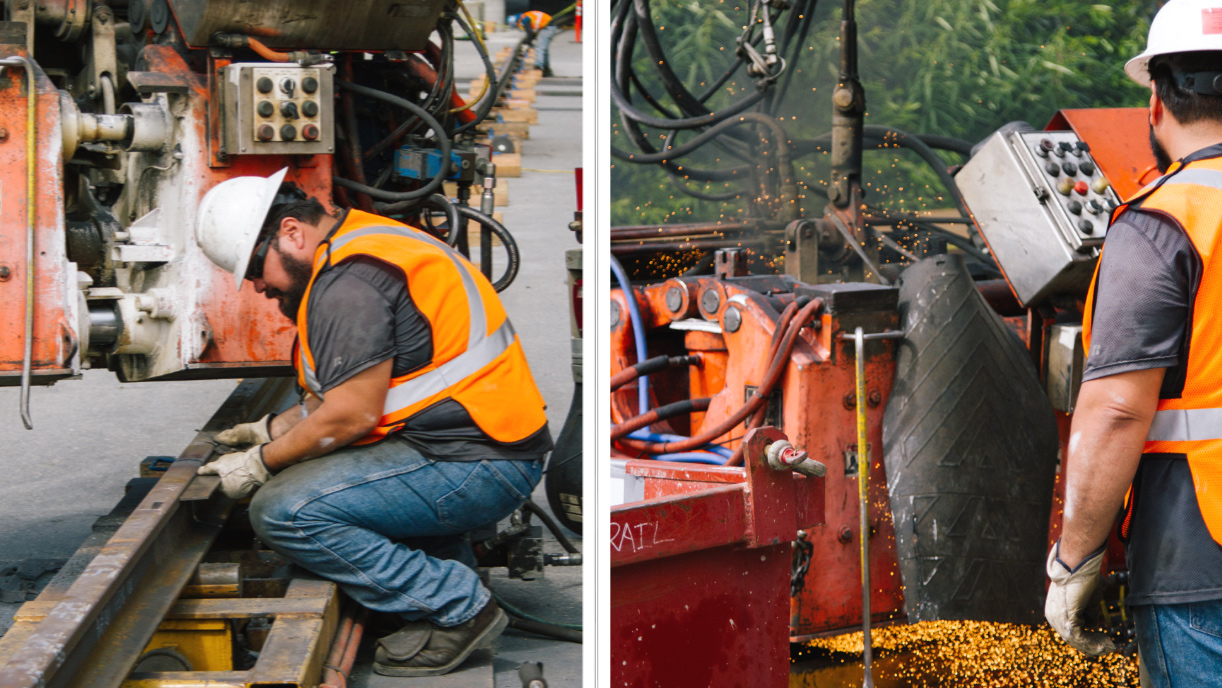 Workers inspect the rail and align two sticks to be welded together (left). A computerized welding machine ensures welds are precisely aligned (right).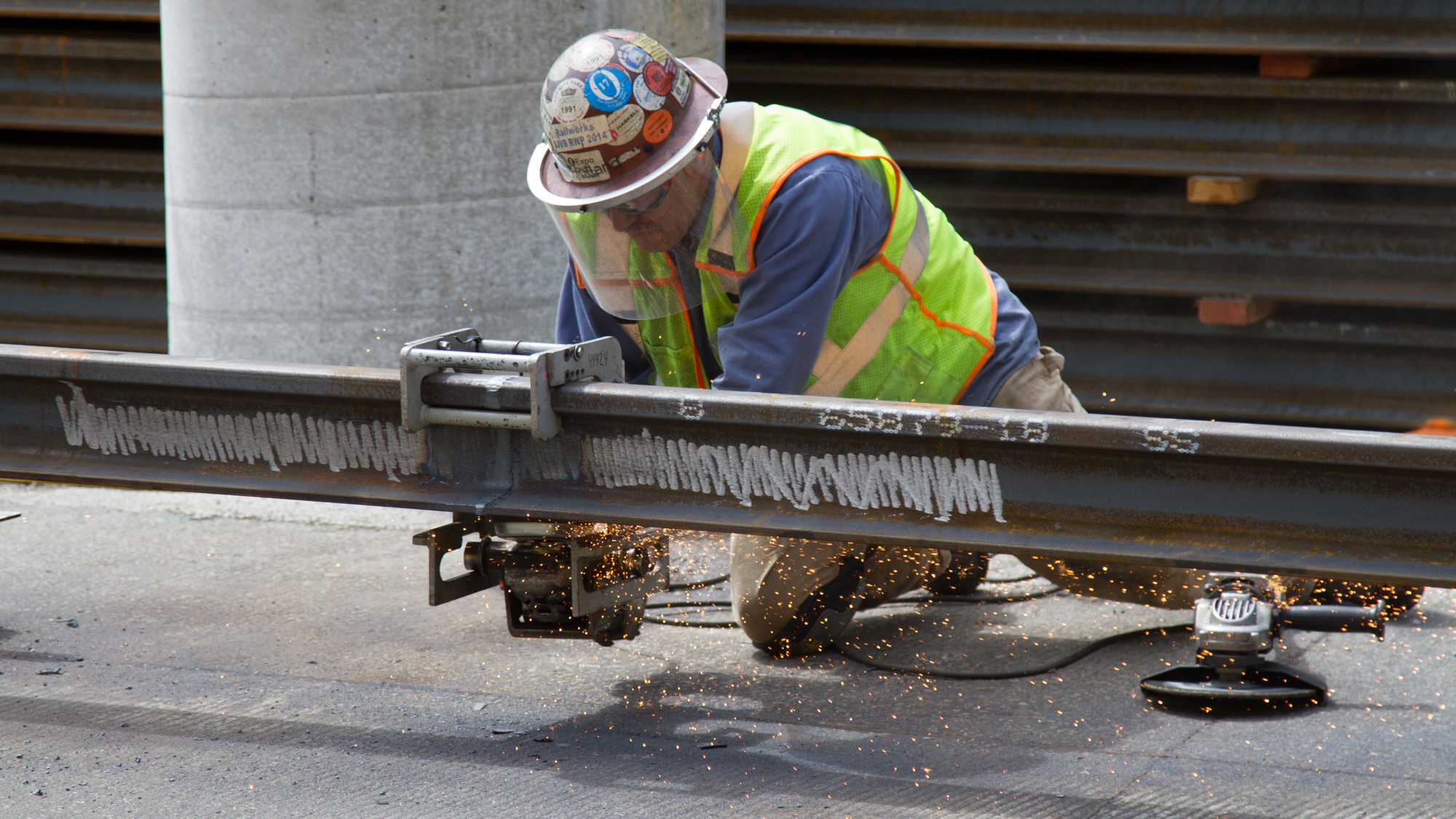 Afterward, the welds are ground to remove small amounts of excess material leftover from the welding process.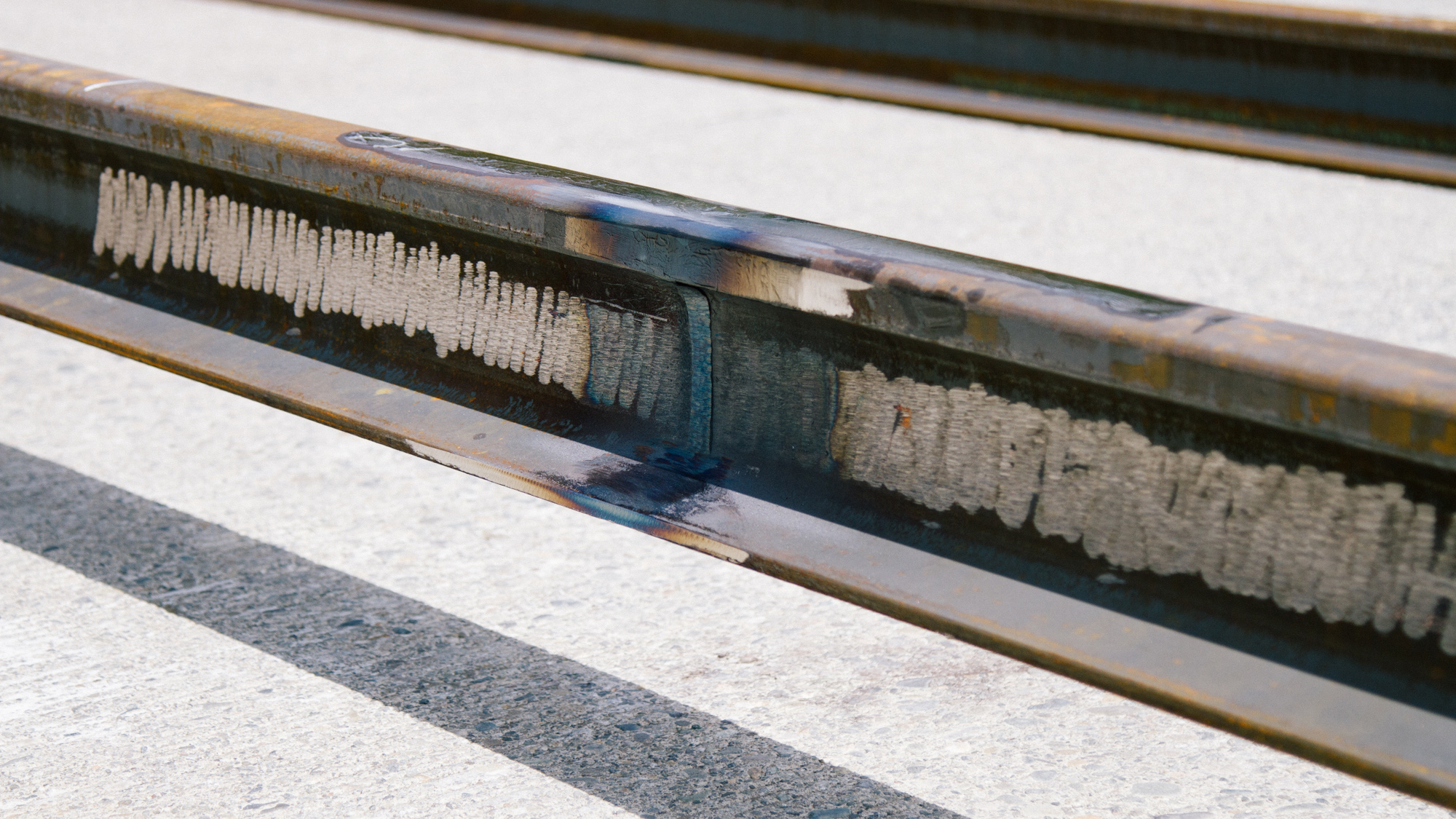 Welds are inspected as the rails are moved along on wood rollers.
77th Avenue head house begins to take shape
Crews have also begun installing structural steel for the 77th Avenue head house. These pre-fabricated steel beams provide the skeleton for the rest of the head house structure. The steel beams are lowered into place using a crane as crews use cross beams to stabilize and finally weld together. Decking will then be installed before concrete slabs are poured to form the various floors within the head house. Structural steel will soon be installed at the 80th Avenue head house.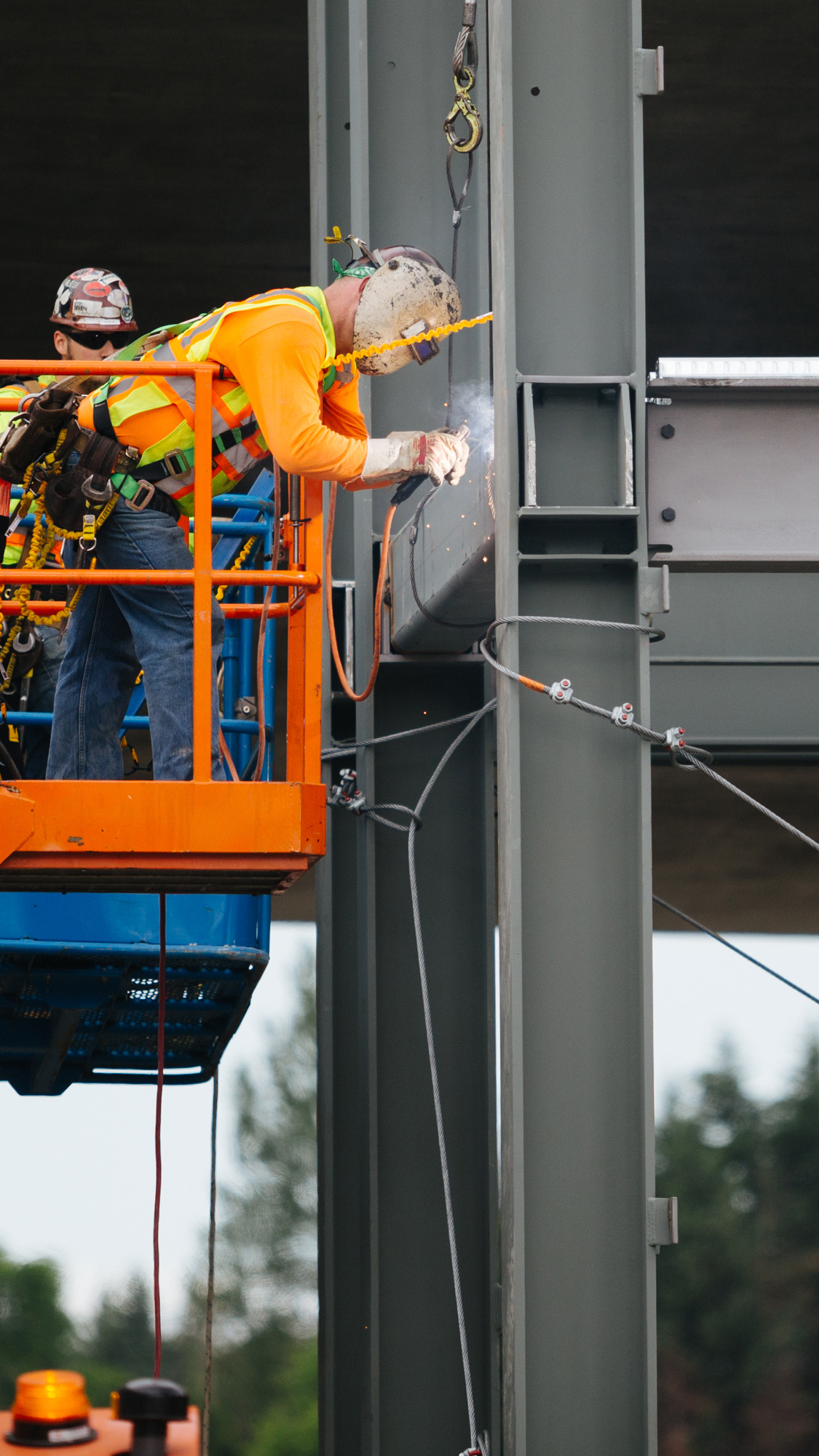 Workers weld steel cross beams to form the head house's structure.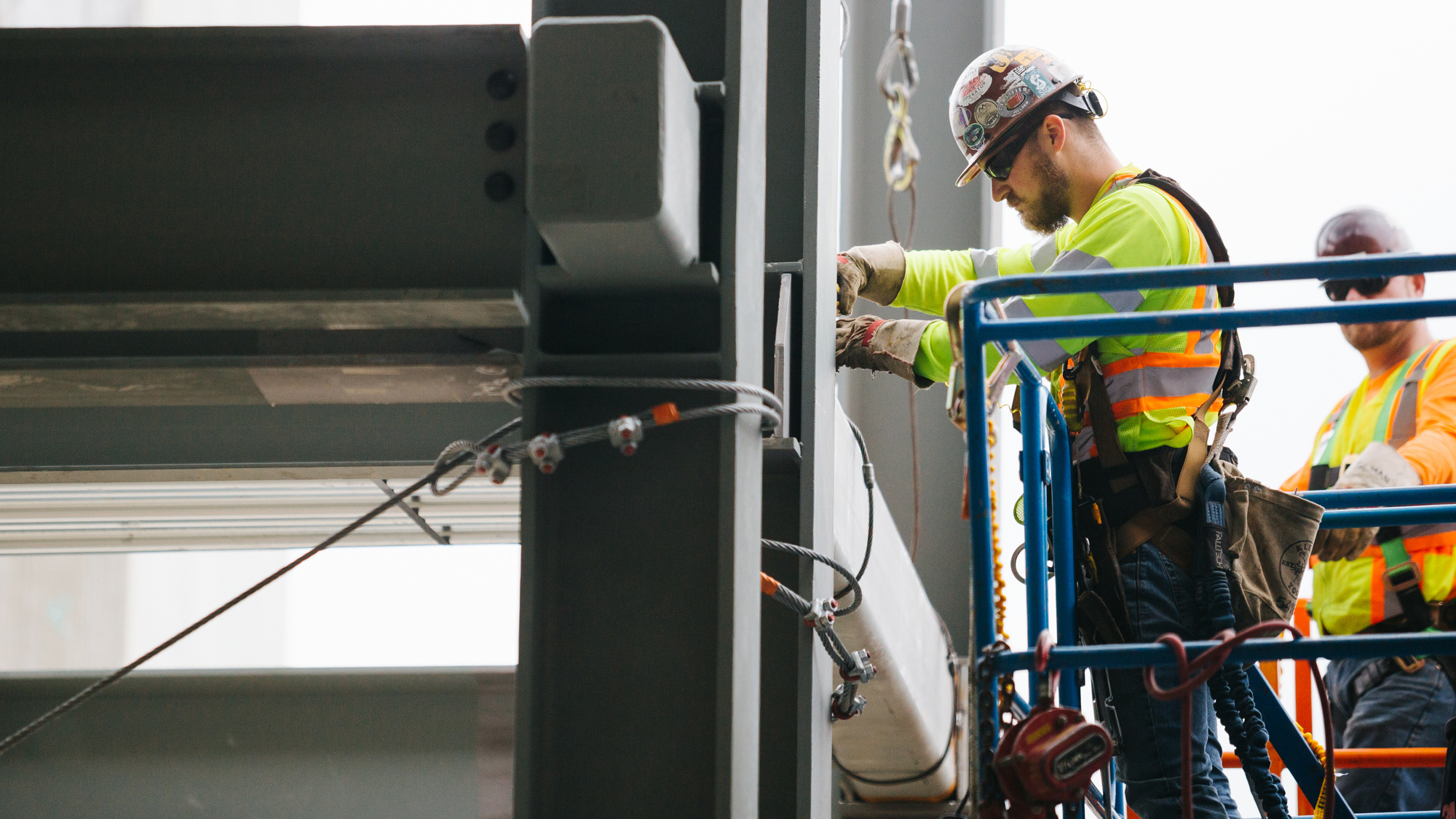 Workers lower cross beams into place.
Looking ahead
There will be no ramp or lane closures during the Independence Day holiday, from 12 p.m. Tuesday, July 3 until 12 p.m. July 5. Planned closures of the East and Westbound HOV on- and off-ramps will resume on Thursday, July 5.