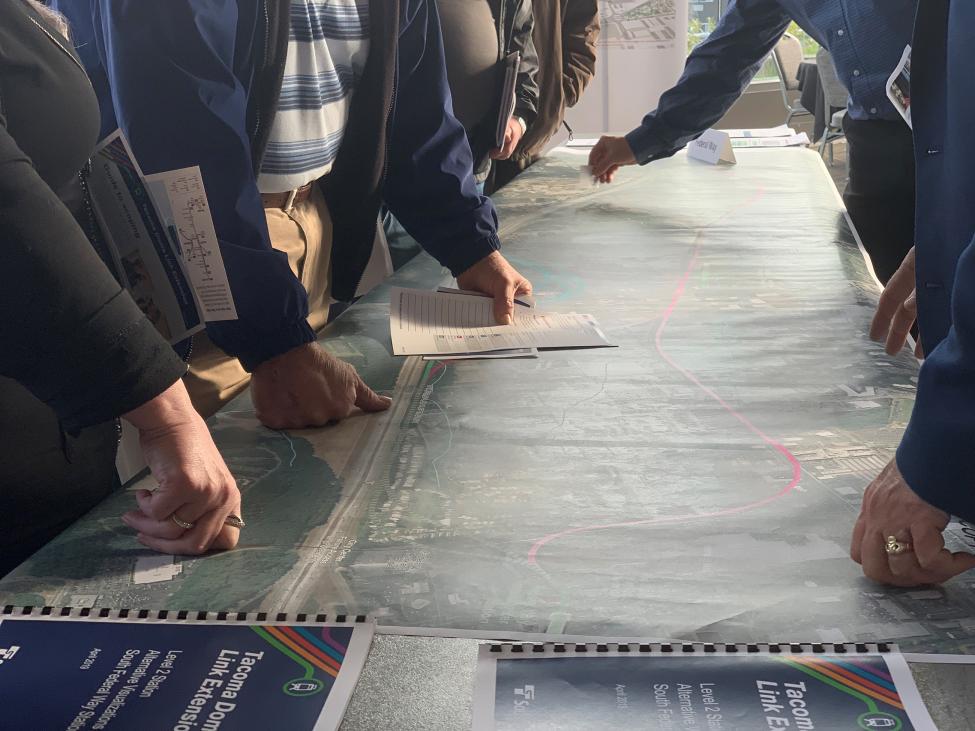 Scoping period ends May 1 – don't forget to comment!
Body
Thanks to everyone who attended our open houses for the Tacoma Dome Link Extension (TDLE) on April 16, 17, and 23. If you haven't provided your feedback on the latest routes and stations, you can comment through May 1.
What is TDLE?
This project will extend the regional light rail system nearly 10 miles via mostly elevated tracks between Federal Way and Tacoma. It includes four new light rail stations in areas near south Federal Way, Fife, east Tacoma, and the Tacoma Dome.
Stations will provide connections to other transit services in the region such as Sounder, Tacoma Link, Sound Transit Express, King County Metro, Pierce Transit, Intercity Transit and Amtrak.
Stations will feature pickup and drop-off zones and provide access for those travelling by foot, bike, paratransit and other modes.
The future South Federal Way and Fife stations each include approximately 500 parking spaces.
What are the benefits of regional light rail?
When Tacoma Dome Link service starts in 2030, it will offer fast and frequent travel to destinations across the region including:
South Federal Way to Tacoma Dome Station in 20 minutes.
Fife to Tacoma Dome Station in six minutes.
Tacoma Dome Station to Sea-Tac Airport in 35 minutes.