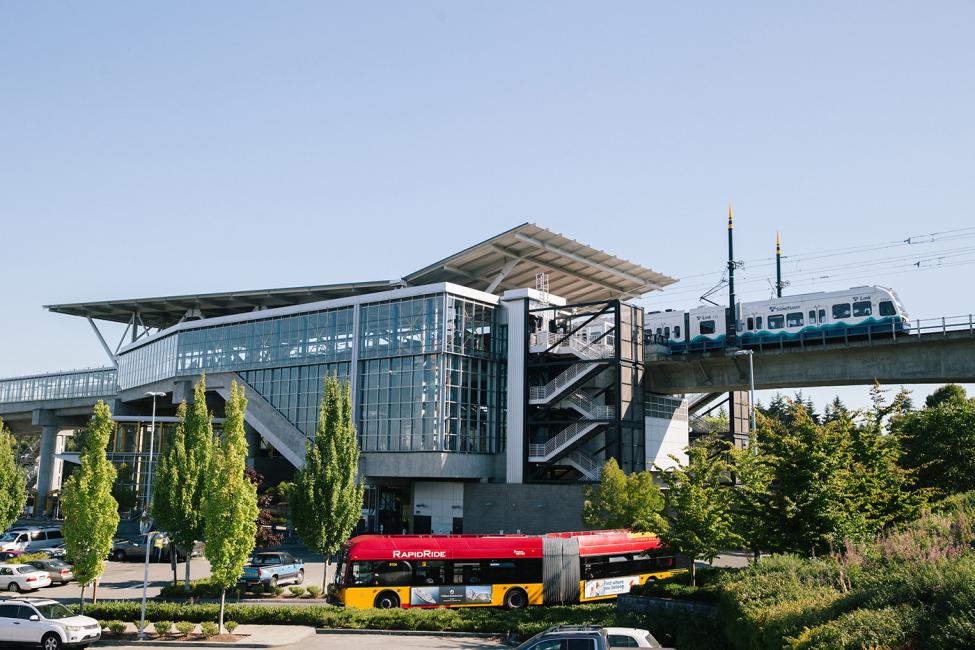 SEPA Checklist, Technical Memoranda, and SEPA Threshold Determination
Sound Transit has prepared a State Environmental Policy Act (SEPA) environmental checklist for the I-405 Bus Rapid Transit (BRT) project. As part of the environmental checklist, Sound Transit developed technical reports and memos on the following topics: 
Conceptual Engineering Plans 
Noise and Vibration
Ecosystem Resources
Hazardous Materials
Transportation
Visual and Aesthetic Resources
Historic and Archaeological Resources
Sound Transit issued a Determination of Nonsignificance (DNS) for the I-405 BRT project on September 30, 2020. Based on the checklist, technical reports and other information, Sound Transit has determined the project does not have a probable significant adverse impact on the environment. Comments on the DNS must be submitted by 5:00pm on October 14, 2020.The environmental analysis will inform the Sound Transit Board on future decisions about the project.
For additional information on how to submit comments, see the DNS posted on the Sound Transit I-405 BRT Documents page. 
More information is available online: 
I-405 Bus Rapid Transit (BRT) program
Sound Transit is proceeding in partnership with the Washington State Department of Transportation (WSDOT) to implement new bus rapid transit (BRT) service along I-405, a portion of SR 518, and along some local city streets consistent with the I-405 Master Plan. As part of the I-405 BRT program, Sound Transit proposes to construct the following BRT facilities:
Burien Transit Center (new BRT station)
New Tukwila International Boulevard BRT station
New South Renton Transit Center and BRT station
Bellevue Transit Center BRT station (modifying two existing bus bays and adding off-site bus layover)
New Totem Lake/Kingsgate BRT station and new Kingsgate Park-and-Ride garage
New Brickyard BRT station
Lynnwood City Center Transit Station (new BRT station). 
Other elements of Sound Transit's proposal include roadway improvements for transit speed and reliability at the Burien Transit Center, Tukwila International Boulevard BRT Station, South Renton Transit Center, Brickyard BRT Station, and the Lynnwood City Center Transit Station. A variety of bicycle and pedestrian improvements are also associated with some of the parking facilities and station locations.  Other components of the I-405 BRT program have been reviewed by and will be implemented by WSDOT.