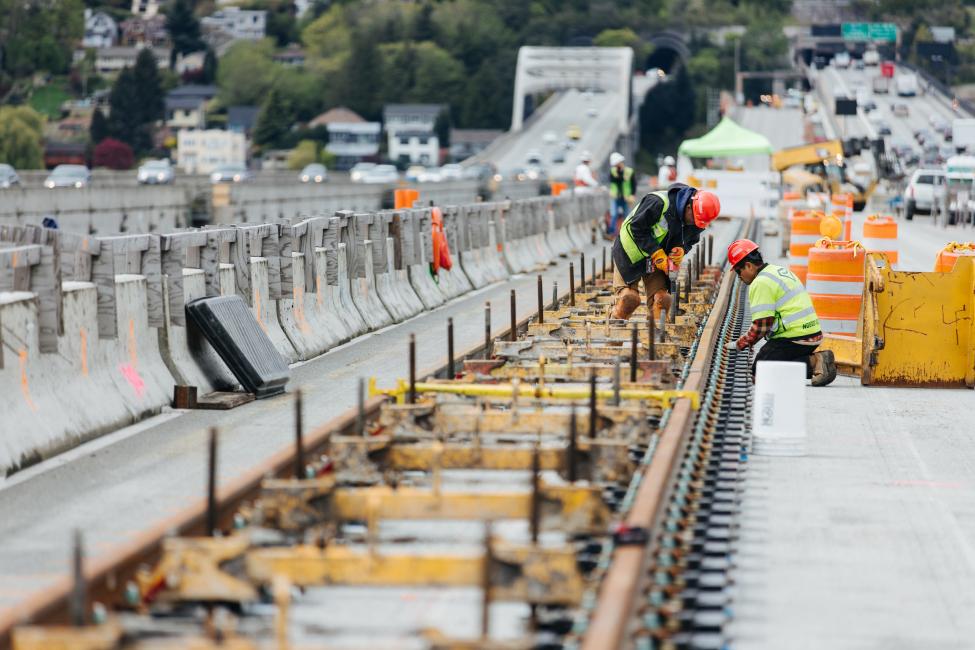 Track installed on I-90 floating bridge
Over the last few months, crews have been busy installing track on the I-90 floating bridge. This will be the first time light rail will operate on a floating bridge which presents numerous challenges such as added weight and stray electric current. 
Sound Transit will use over 9,000 light weight concrete blocks attached to the floating bridge using a high-strength polymer. This avoids adding extra weight to the bridge and prevents thousands of holes being drilled into the bridge deck. Rail will then be secured to the concrete blocks and steel tie bars will be placed between them to maintain the correct gauge. A cathodic protection system will also be installed to prevent stray electric current from corroding the bridge's steel anchor cables.
Want to learn more about this engineering feat? More information is available at Sound Transit's blog The Platform.