Upcoming I-90 lane and ramp closures
Body
Now that the station sound walls are nearing completion, the Island Crest Way on- and off-ramps will close intermittently over the next few weeks to finish pouring concrete barriers. In particular, the Island Crest Way Westbound HOV on-ramp will close intermittently during off-peak hours Tuesday April 17 – Thursday April 19 and Monday April 23.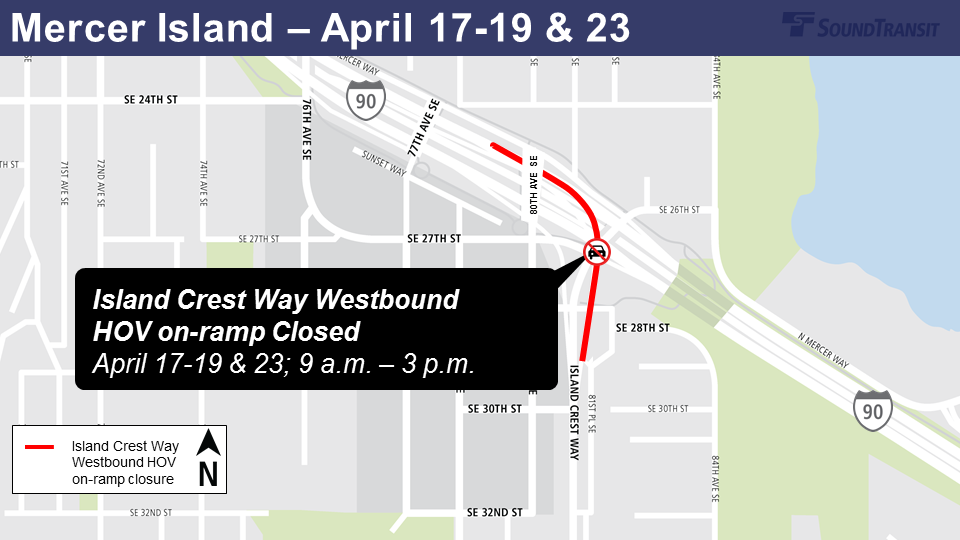 Work begins at traction power substation (TPSS)
Work has begun to build and install the traction power substation (TPSS) underneath I-90, along 60th Avenue Southeast. Traction power substations, or TPSS, supply power to East Link trains as they travel between Seattle and Redmond. Two units are located on Mercer Island and will be screened with fencing and landscaped for security purposes.
Demolition and excavation will continue before concrete footings and foundations are poured. A side sewer will also be installed in this area.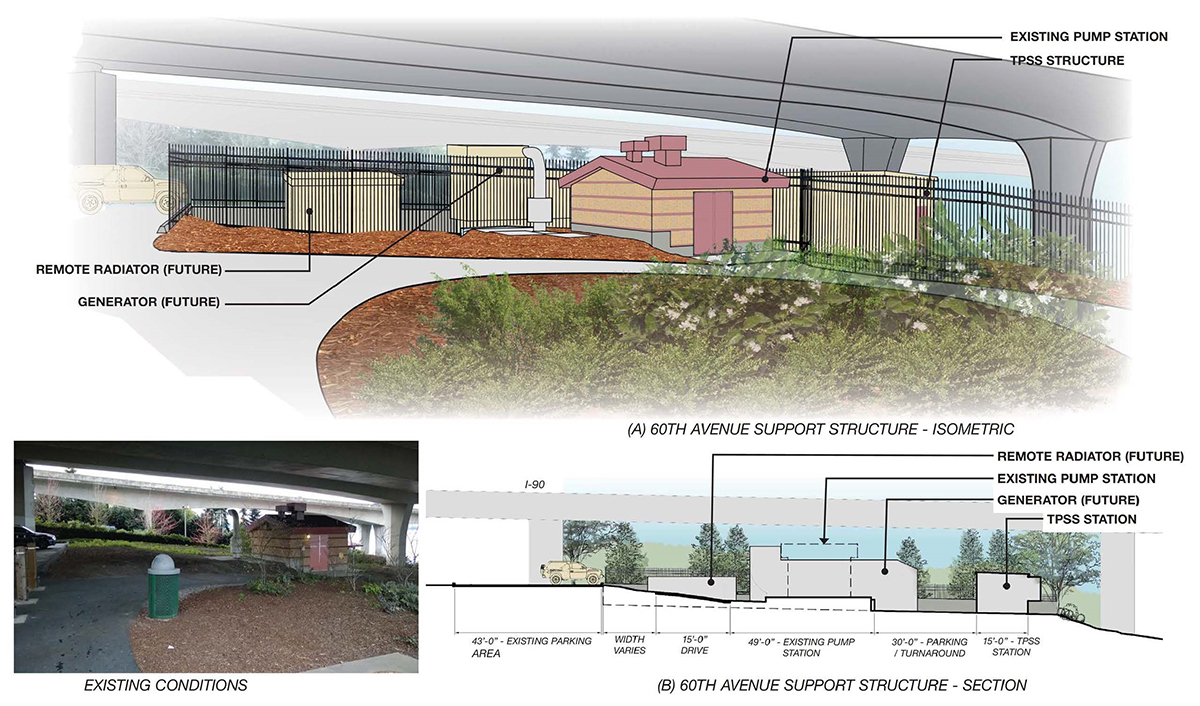 Rendering of completed TPSS unit.
What you can expect:
Crews will begin demolition and excavation for the future TPSS unit. Intermittent noise and vibration may be noticeable.
Dump trucks entering and exiting the site.
Trenching and installing of a side sewer adjacent to 60th Avenue Southeast.
Access to the park and parking lot will be maintained.