Amid a historic heat wave last month, construction crews made amazing progress on the Hilltop Tacoma Link Extension.
They connected the existing Tacoma Link line to the new rail yard at the expanded Operations and Maintenance Facility (OMF) at East 25th Street in the Dome district in Tacoma.
We're thankful to our riders for their patience, as we had to shut Tacoma Link down for a few weeks to complete the work. And we're grateful to the workers who battled the elements! 
Across nine days of a record-setting heat wave, The Walsh Group and our project team members successfully completed the track cutover into the new Operations & Maintenance Facility, part of @SoundTransit's Hilltop Tacoma Link Extension. #WalshAtWork pic.twitter.com/I9zkEHwR24

— The Walsh Group (@thebiggreenw) July 2, 2021
We were able to get a few fresh pics of the facility recently. Check them out!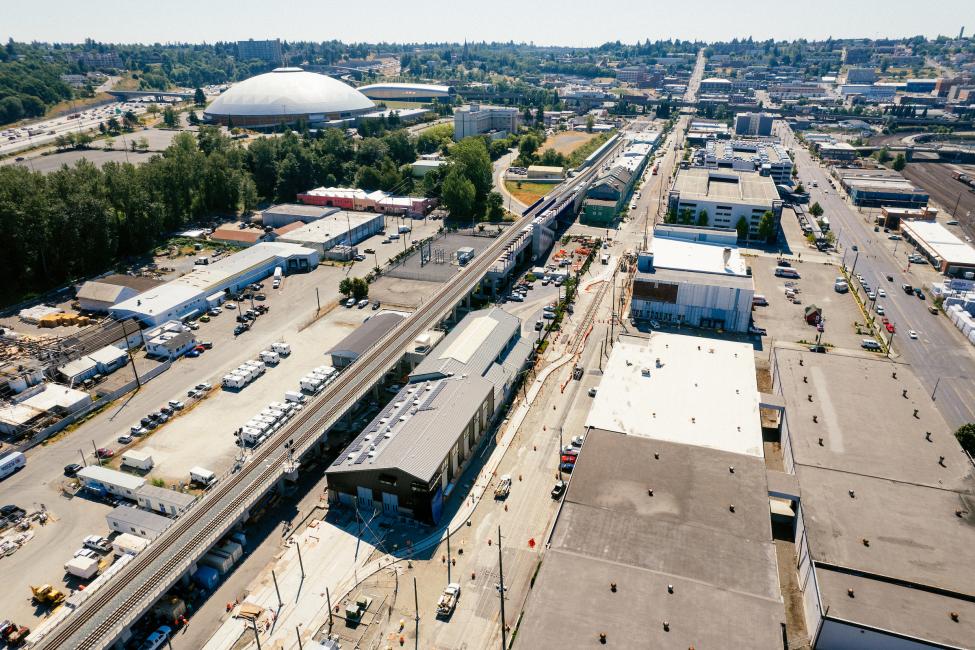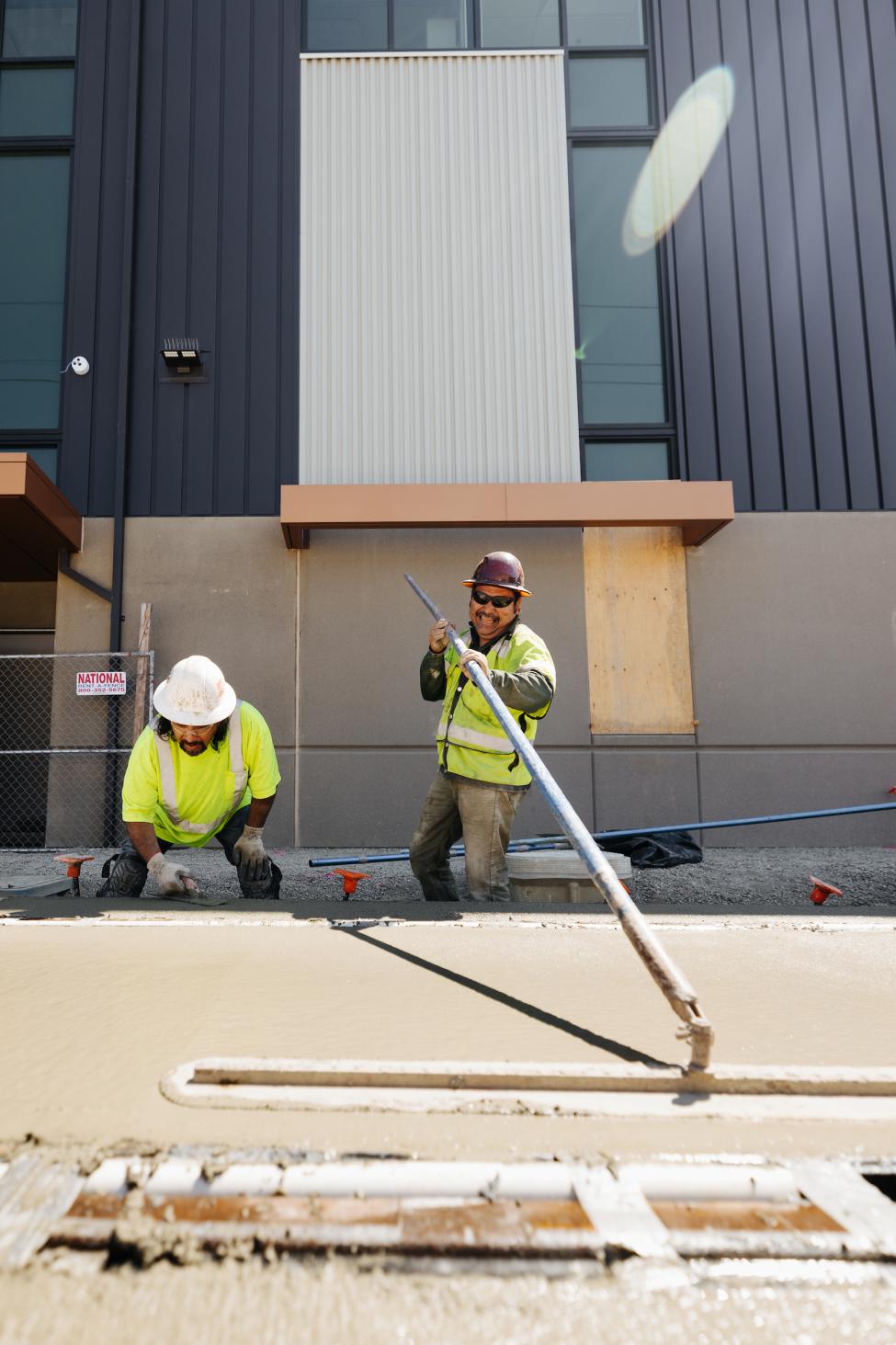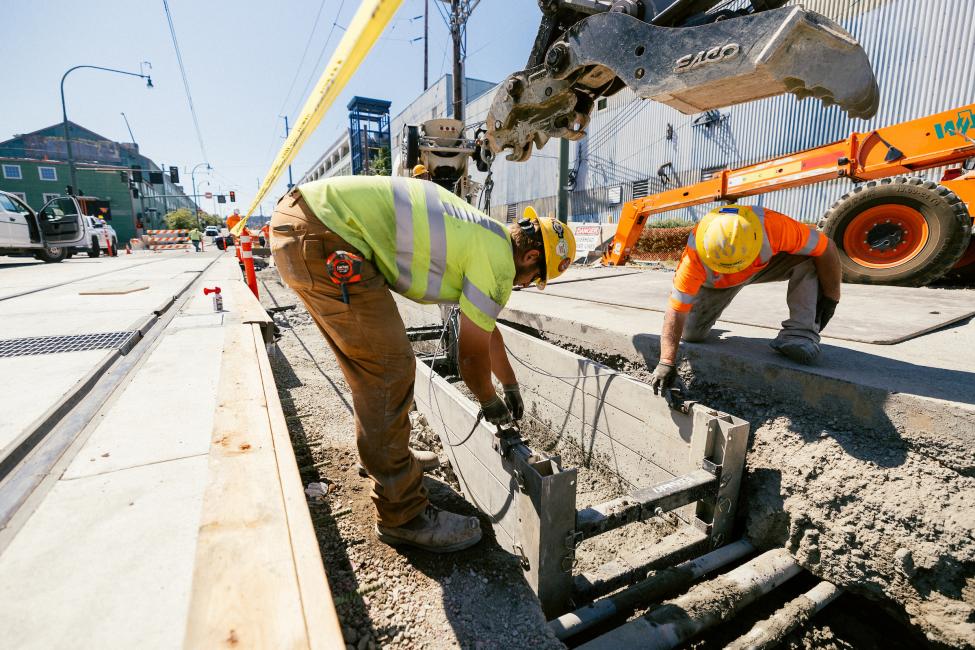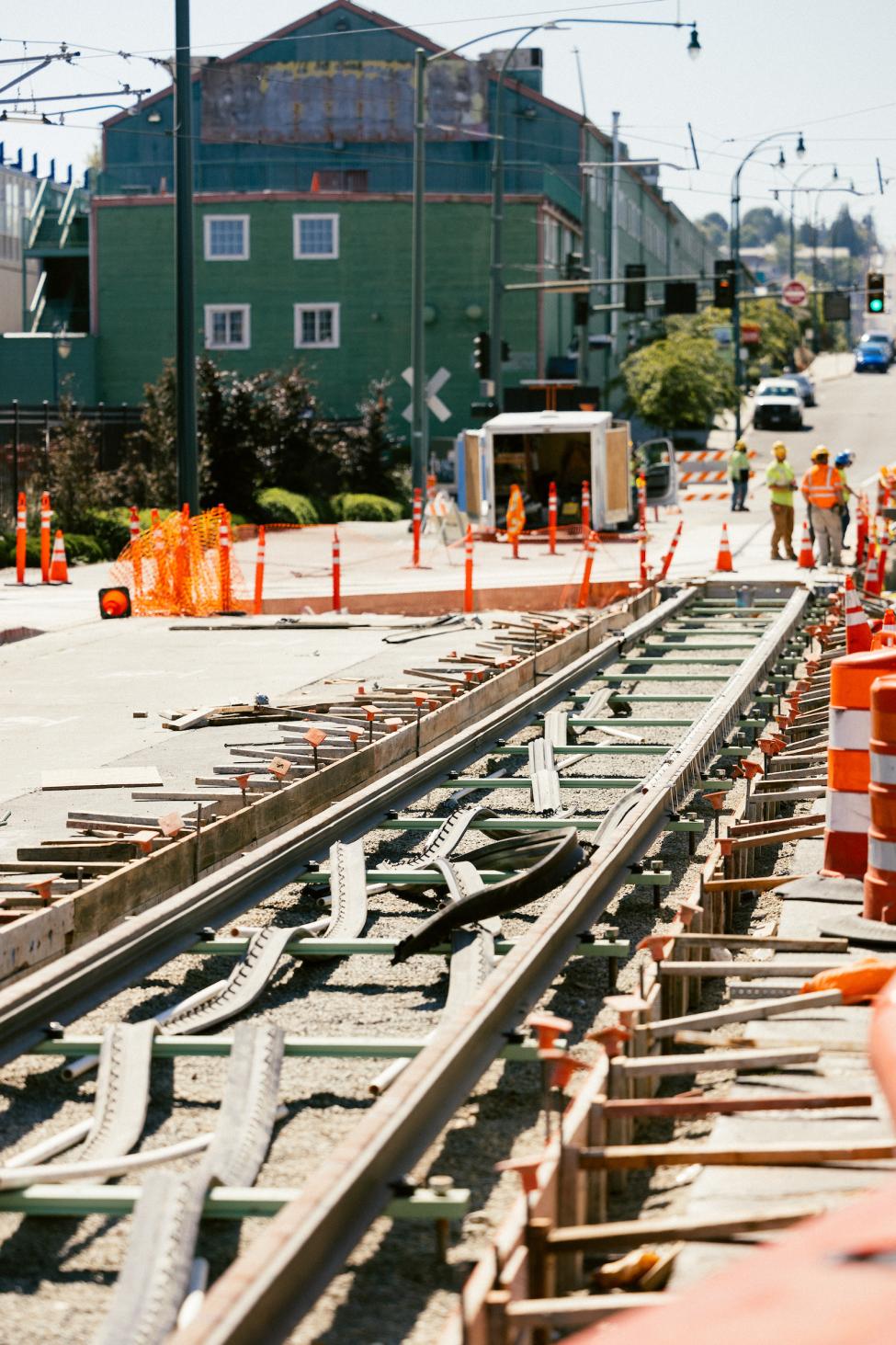 More stories on Hilltop Tacoma Link construction
Hopefully this isn't the first time you've run across our continuing coverage of this project.
Check out our past stories for more action shots and information.
Fresh pics: Hilltop Tacoma is 75 percent complete
Women power progress on Sound Transit job sites
Four-year light rail outlook: where are we now, and where are we going?
Or you can see all of our Hilltop Tacoma stories by clicking on the category listing below (or on the right if you're reading this on your desktop or tablet).
More light rail to the north, south and west
Projects currently under construction or under contract will open 28 new light rail stations between now and 2024.
In fact, the Northgate Link Extension is set to open this fall, on Oct. 2. 
You can check our system expansion page for details on the overall regional expansion plan.