I-90 floating bridge post-tensioning nearly complete
Body
Sound Transit's contractor recently post-tensioned the I-90 floating bridge to prepare the bridge for East Link operation. Crews installed and stressed 1,080,000 feet of steel strand and applied 41,000 pounds of pressure, pulling the pontoons closer together and reinforcing the concrete. In the coming weeks, crews will continue to grout the ducts carrying the steel strands to protect them from corrosion and will begin removing equipment from the pontoons. Take a look at the photos below.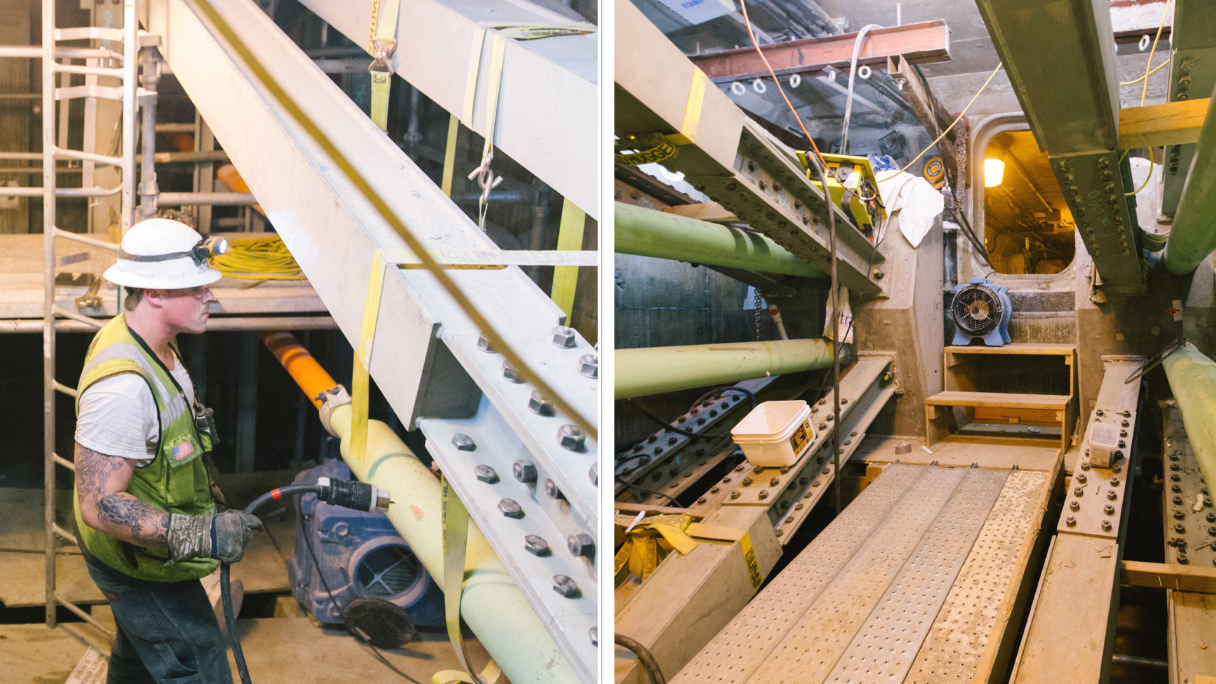 Steel reaction frames serve as the anchor points and absorb the force from the tensioned steel strands. Each of the 10 frames weighs approximately 17,500 lbs.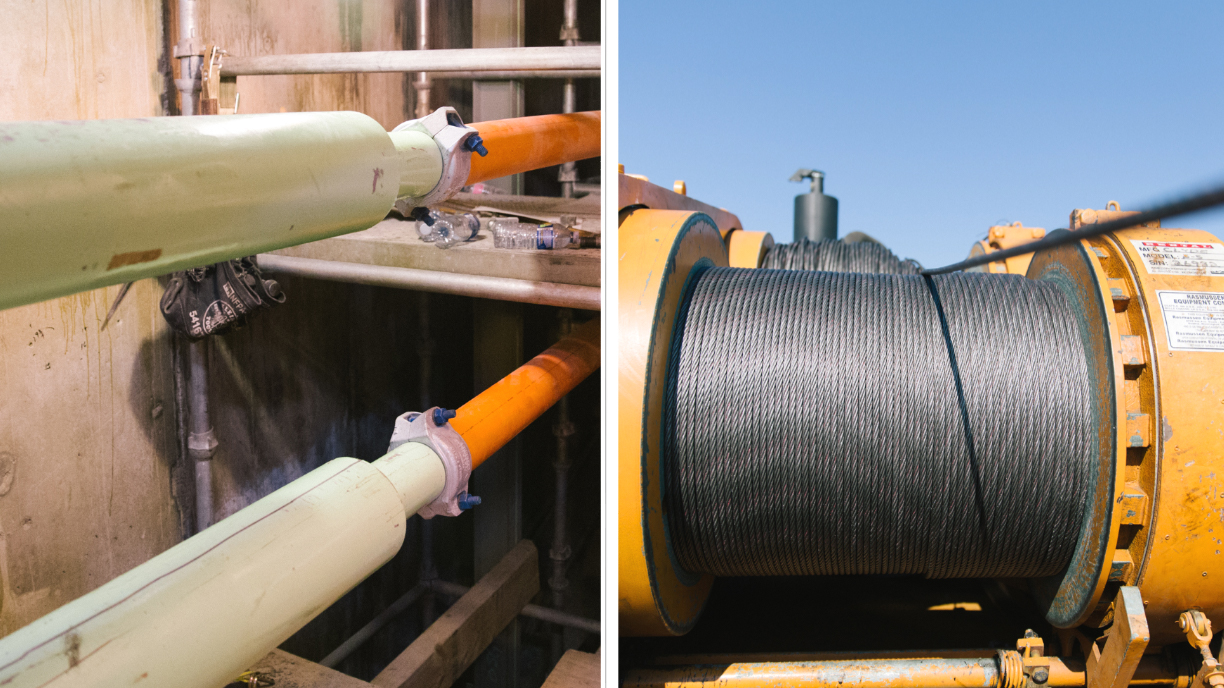 Ducts carry steel strands through each pontoon and connect to the steel anchor frames (left). A winch pulls the strands through the ducts, connecting the pontoons.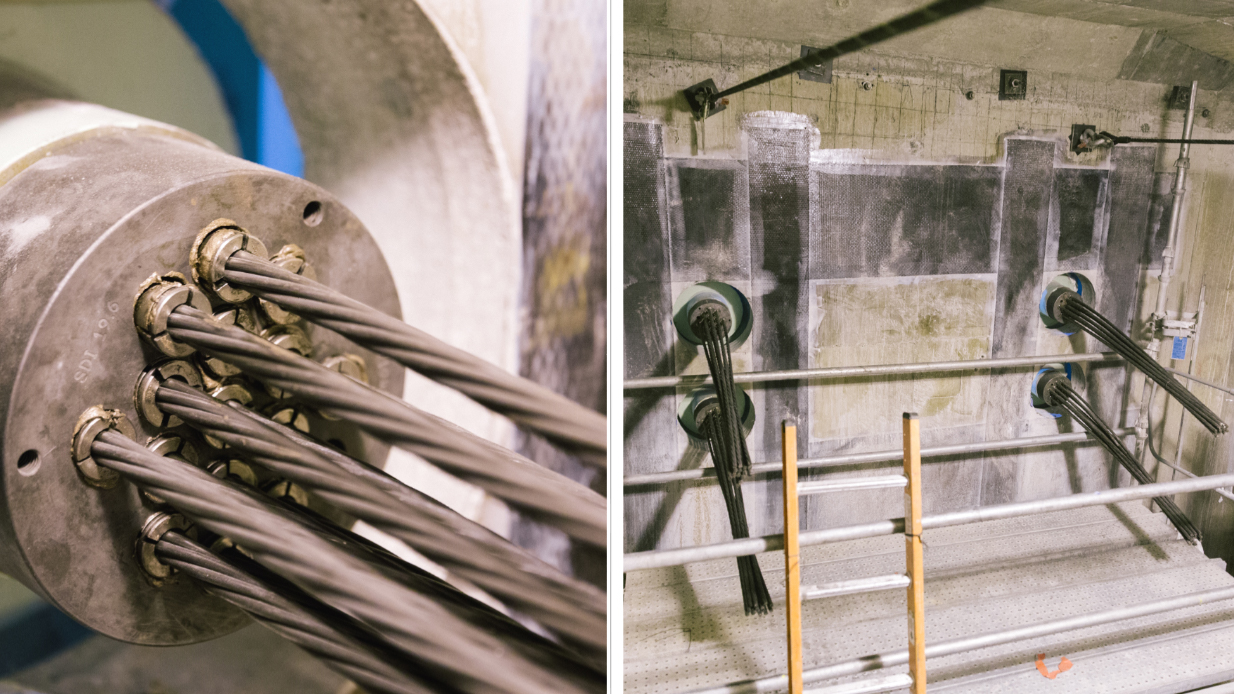 A close up view of steel strands waiting to be tensioned inside one of the pontoons (left). Once the strands are stressed, the ducts will be grouted to hold the strands in place (right).