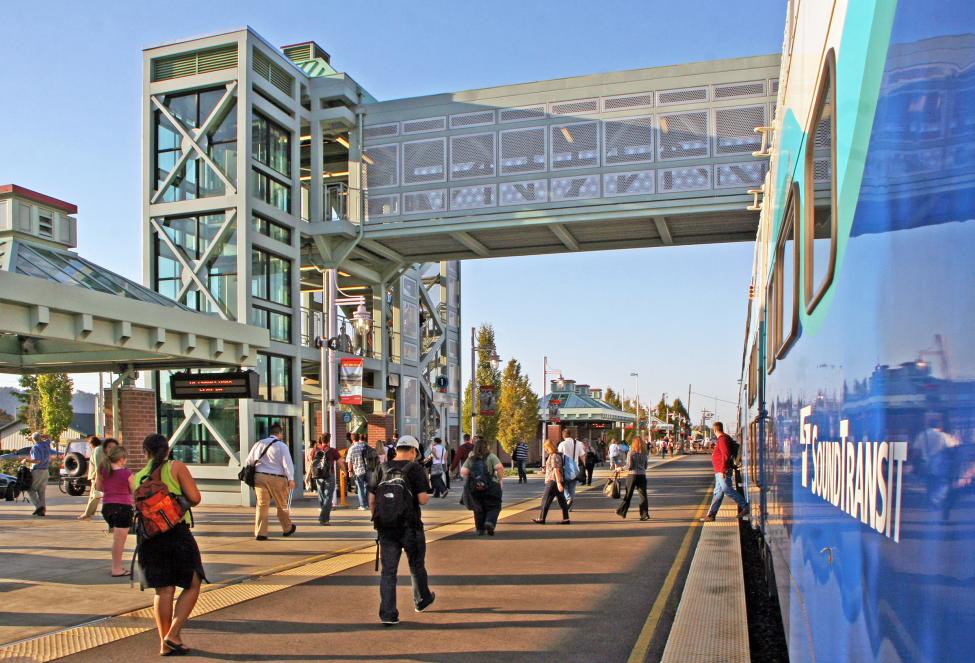 New parking and access options coming June 2019
Body
Sound Transit is providing a new reserved parking option and encouraging riders to find other ways to get to the station, from sharing rides to frequent local bus connections.
New solo driver permit. At Auburn Station Garage, the existing carpool permit parking area on Level 3 will be expanded to provide a new choice for riders who drive alone but can't reach the lot before it typically fills. Single Occupant Vehicle (SOV) permits will be available for a standard monthly fee of $60, with a discounted rate of $20 per month for riders who are eligible for ORCA Lift reduced fares. 
Carpool permit. Carpool permits are available free of charge to groups of two or more riders who carpool to the station at least 12 times per month.
All permit holders must have an ORCA or ORCA Lift fare card and commit to ride transit from their permitted station 12 or more times per month. All other parking will remain open on a first-come, first-serve basis, as will any unused permit spaces after 8 a.m., and on holidays and weekends. 
For more information or a permit
Visit the Sound Transit parking webpage, or contact us at 1-888-889-6368, or parking@soundtransit.org. 
More improvements on the way
Auburn parking and access improvements
A new parking garage will open at Auburn Station in 2023, along with other improvements to make it easier to get to the station. The community will be invited to attend an open house this fall to learn more and provide input. View a summary of 2018 public outreach.
This program will extend platforms to support longer trains (carrying up to 40 percent more people), and provide funding for potentially running more trains each day and for station access improvements. Stay tuned for public outreach this summer. Learn more in the recent project update.
Other options to get to the station today
Take the bus to/from Auburn Station
Tired of searching for parking? Check out local bus connections to Auburn Station - visit King County Metro's trip planner.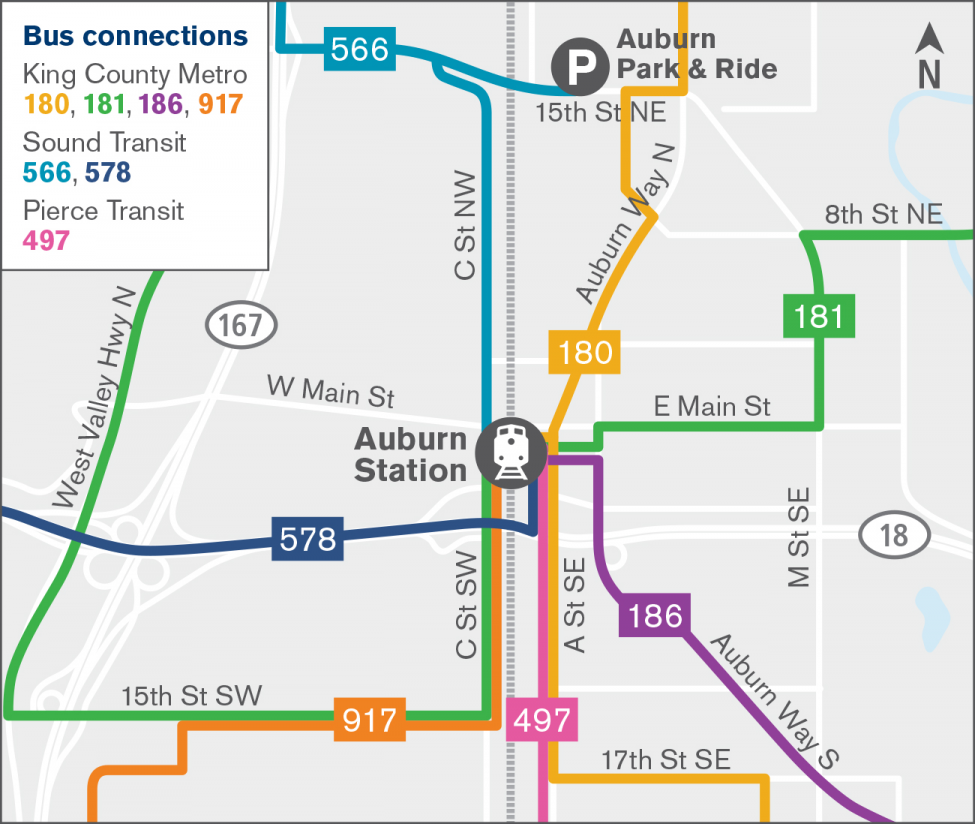 TripPool
TripPool is a new commute option that helps riders get to and from the station. Volunteer drivers use a Metro commuter van from home, picking up neighbors along the way. TripPool trips are free with an ORCA pass. Download the iCarpool app on the King County Metro website.