Night closures on I-405 in Bellevue on March 26-30
Body
Overnight drivers should be aware of upcoming closures on Interstate 405 in downtown Bellevue. Beginning on Monday, March 26, Sound Transit's contractor will set horizontal supports across the highway for the future elevated light rail structure. Work is scheduled to occur on March 26-30.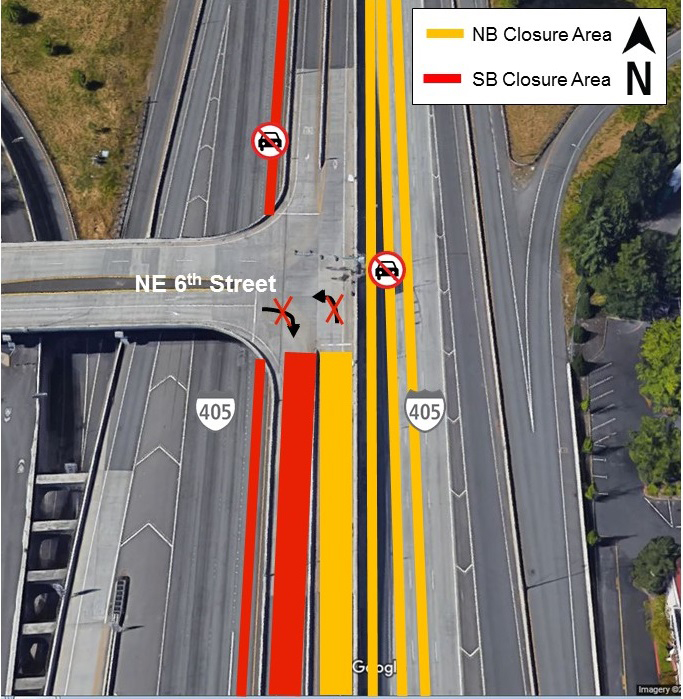 What to expect
Each night, crews will close one HOV/ Express Toll lane on southbound I-405 (8 p.m. – 5 a.m.) to set up span beams.
Three left lanes on the northbound I-405 (11:59 p.m. – 4:30 a.m.) will also be closed.
The northbound off-ramp and southbound on-ramps to and from Northeast 6th Street (9 p.m. to 5 a.m.) will be closed while work is occuring.
Work is scheduled to occur on Interstate 405 between Northeast 8th Street and Main Street in Bellevue.
During the closures, drivers should follow the signed detour.