Night ramp closure on I-405 in Bellevue on June 4th – 7th
Body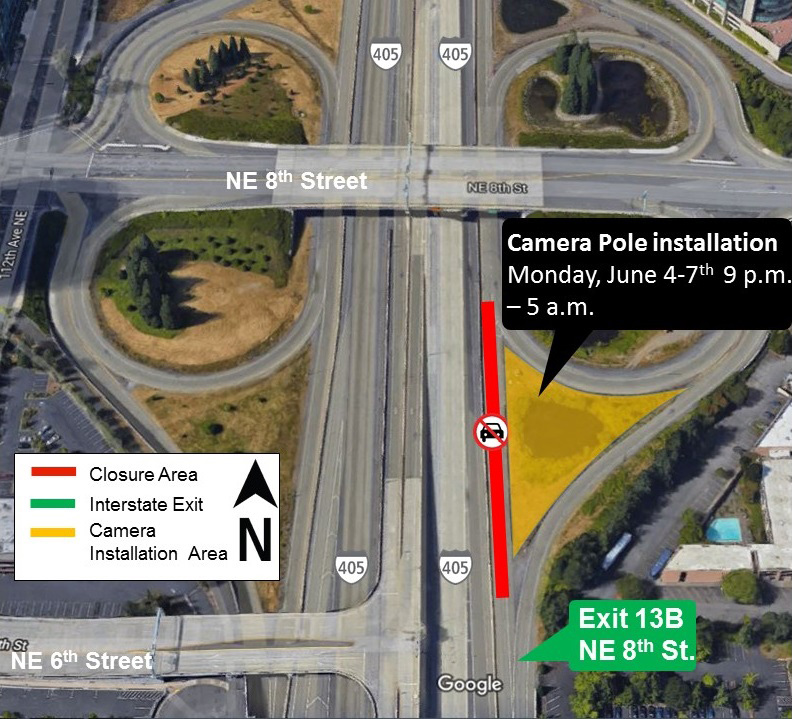 Overnight drivers should be aware of an upcoming ramp closure on Interstate 405 in downtown Bellevue. Beginning on Monday June 4th, Sound Transit's contractor will install a camera pole adjacent to the westbound Northeast 8th Street off-ramp. Work is scheduled to occur on the nights of June 4th-7th.
What to expect
Crews will close the off access from northbound I-405 to westbound Northeast 8th Street from 9 p.m. to 5 a.m. to install a camera pole.
During the closures, drivers should follow the signed detour.