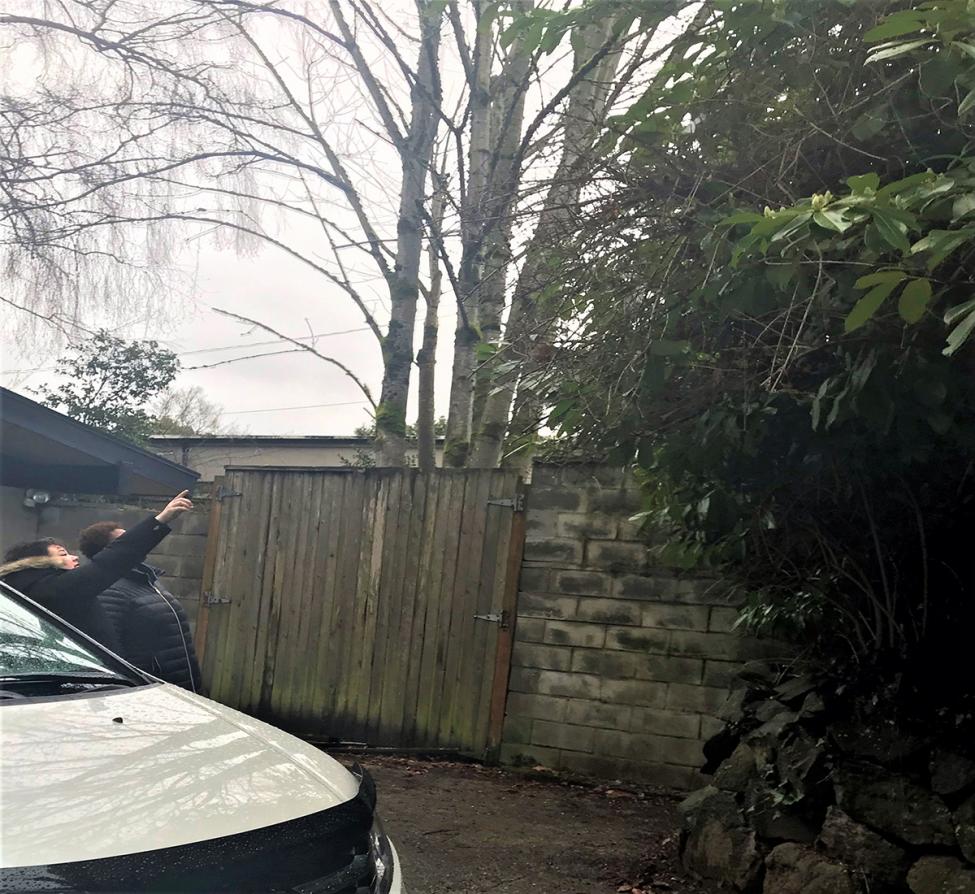 One-on-one property owner outreach has begun
Project staff members are now meeting with potentially impacted owners of properties in Lake Forest Park and Kenmore along the SR 522/NE 145th Bus Rapid Transit (BRT) project corridor. The goal of these one-on-one meetings is to start a dialogue between property owners and the project team. Sound Transit wants to work with property owners to ensure they understand our project and how it could affect their property, our internal process, how project decisions are made, and for us to learn more about their individual circumstances to inform the project design. 
In January, Sound Transit sent letters to property owners in Lake Forest Park and Kenmore determined to be potentially affected by the SR 522 project. The letter included an offer to meet with the project team. We plan to send letters to potentially impacted property owners in Seattle/Shoreline at the end of February and to potentially impacted owners in Bothell by the beginning of April. As we move forward with the design, we will continue to have discussions with property owners and continue to work closely with local jurisdictions and the Washington State Department of Transportation.
We are prioritizing these in-person meetings to establish relationships early in the project, to ensure transparency, and to minimize surprises. We are committed to providing the most recent information about project developments. We will also continue to follow up and update property owners as the project moves forward. After outreach to impacted individual property owners, we will provide broader outreach to the general public.
Property owner outreach began in January 2020 and will continue into the spring. 
Local cities and jurisdictions will be involved throughout the design phase of the project.
Businesses are open along the corridor. We have begun discussing some potential impacts with businesses in the project area, but there are no closures related to the SR 522/NE 145th BRT project.
Bus station design
Project teams are continuing to update the preliminary shelter design of the BRT, or Stride, station. Changes to the shelter design include: 
An updated pylon with illuminated identification during the day and night
A sign to display real-time information about bus arrivals and departures
Framed canopy and windscreens for waiting riders' comfort and safety
The addition of Stride wave colors gold, teal and light gray
Space for public art
We will continue to update the shelter design as project development progresses and will share an improved design this summer. See below for a rendering of the BRT station design.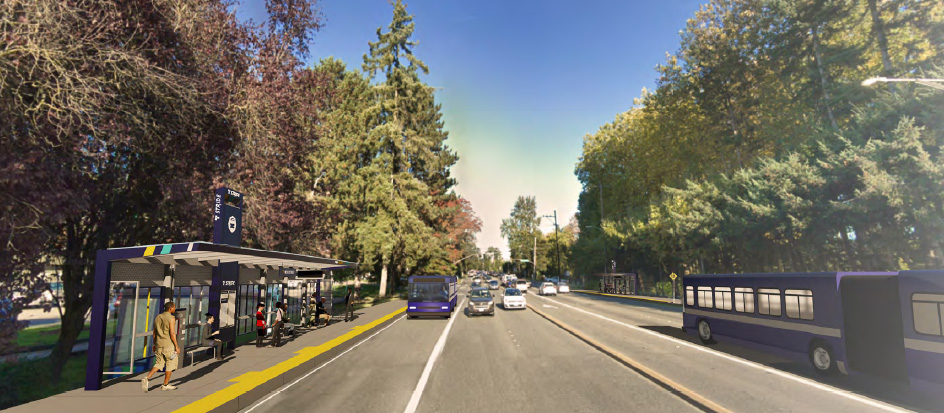 North Link Connections
As a part of the North Link Connections Mobility Project, King County Metro (KCM) will be making changes to bus routes and introducing new mobility options in north King County, including along SR 522 and NE 145th Street, when Northgate Link opens in 2021. The goal of the project is to better connect people to Link light rail, respond to changing transportation needs and improve mobility for historically underserved populations. 
Potentially affected routes that currently serve communities along SR 522 and NE 145th Street include KCM Routes 64, 65, 308, 309, 312, 372 and Sound Transit Route 522. For more information and to provide feedback on potential route changes being considered by KCM, visit the project webpage. Route changes are set to take effect in September 2021.

Swift Blue Line Expansion
Community Transit is now considering options to extend the Swift Blue Line to connect to the Shoreline North/185th light rail station, as well as evaluating improvements to the entire Swift Blue Line corridor. Visit the project webpage for more information and to provide feedback via a survey open until February 27.
Project resources
In our updated Community Engagement Guide, we've outlined our community engagement goals and strategies for the current project phase of conceptual engineering and environmental review, including expanding our connections to property owners and under-served communities along the project corridor.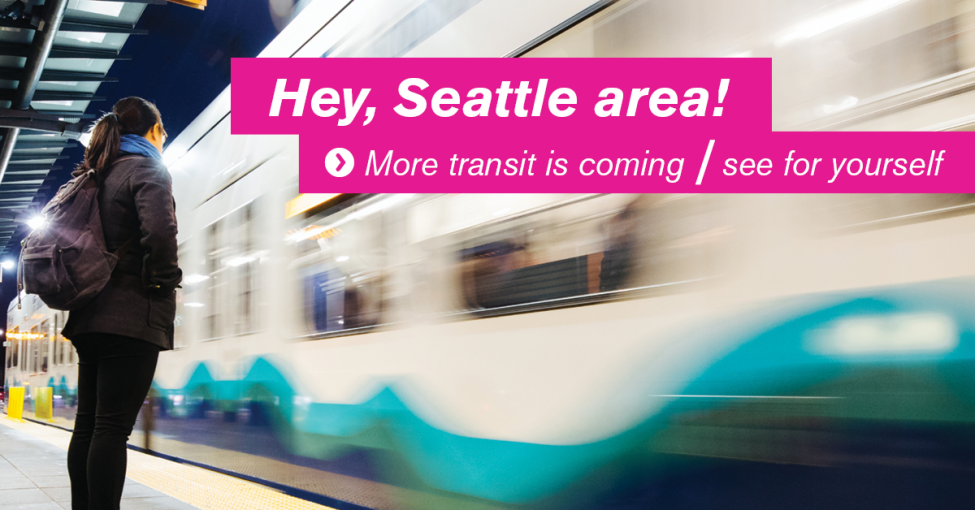 Expanding your transit choices 
By 2024, we'll open more than 20 new Link stations, with new service to Northgate, Bellevue, Lynnwood, Federal Way, Redmond and the Hilltop neighborhood in Tacoma. We'll also launch Stride bus rapid transit on I-405, SR 518, SR 522 and NE 145th and open new parking and access improvements at Sounder stations. While building these projects we're advancing plans for expanded Sounder South capacity and more light rail to Tacoma, Everett, West Seattle, Ballard, South Kirkland and Issaquah. Explore the progress we made in 2019 and discover the future of regional transit in your area.