Project update: East Link Extension
Body
Full funding identified for light rail extension to downtown Redmond
With voter approval of the Sound Transit 3 Plan in November, funding is in place to continue light rail 3.7 miles past the Redmond Technology Center Station (part of East Link) to downtown Redmond. The Downtown Redmond Link Extension project, with its two new stations, is slated to open in 2024, just a year after East Link. Stay tuned for more information about this project as preliminary engineering continues.
Overlake open house recap
Thanks to everyone who attended the Nov. 17 open house that focused on construction updates and the design of the Overlake Village and Redmond Technology Center stations. In case you weren't able to attend, visit the online open house to learn more about the current design for these Redmond stations. Stay informed about upcoming construction activities and news on the Overlake Transit Center Park-and-Ride closure by subscribing to the Overlake in Redmond email list at soundtransit.org/subscribe.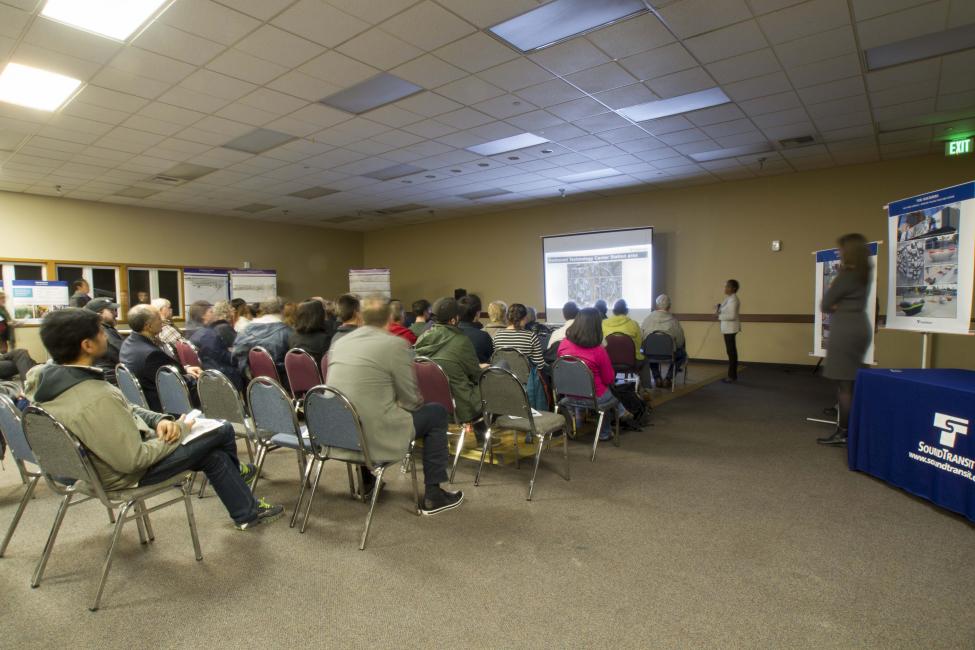 Judkins Park Station reaches final design
On Oct. 25, Sound Transit hosted an open house to share final design plans for the Judkins Park Station. Approximately 95 people were there to hear architects, landscape architects, artists and Sound Transit staff present the final Judkins Park station design plans.
Missed the open house? We've got you covered.
The slideshow from the open house is available for review on the East Link website. An additional open house will be scheduled for early-2017, ahead of the start of construction that kicks off later next year.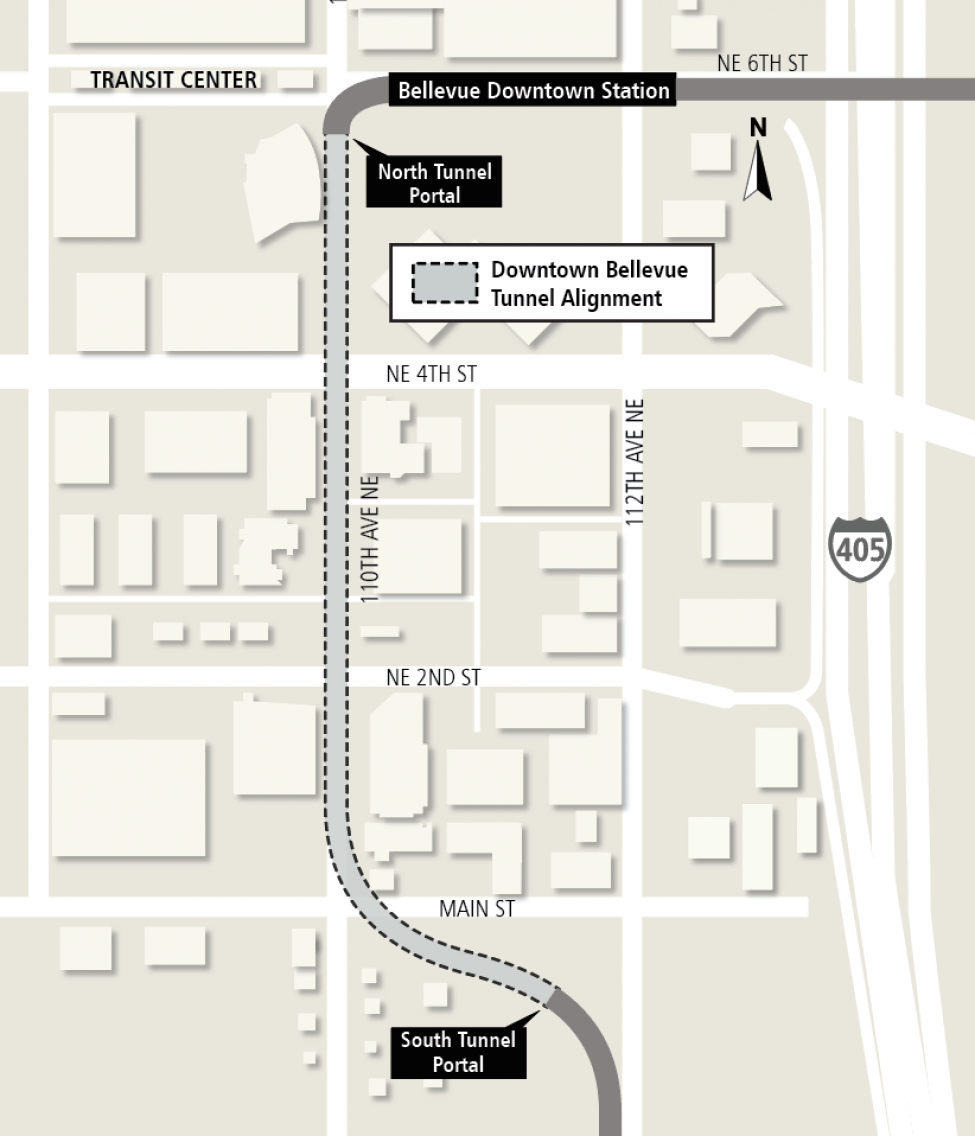 Prepping for tunneling in downtown Bellevue
Sound Transit crews continue to prepare the south tunnel portal site at 112th Avenue SE and Main Street in downtown Bellevue for tunnel excavation, which is anticipated to begin as early as December. With the temporary sound wall now complete, next up is night-time pre-support work in advance of actual tunnel excavation. Here's what you can expect when excavation begins:
Tunnel excavation will be performed using the Sequential Excavation Method (SEM). Visit the East Link website to learn more about SEM.
Approximately two years of initial tunnel excavation followed by one year of concrete finish work inside the tunnel.
Work will begin at the south tunnel portal and is anticipated to advance north at a projected rate of 3-4 feet per day.
Excavation will occur 24/7, with trucks hauling during day time hours. Please watch for trucks and trailers entering and exiting the south tunnel portal site, particularly pedestrians on 112th Avenue SE or Main Street.
Noise, vibration and settlement monitoring equipment will be in place.
Door-to-door business briefings in the Bel-Red area
Businesses near the Bel-Red / 130th Station received door-to-door visits from project staff over the past several months. In preparation for the start of construction in early 2017, staff shared information from Sound Transit's Business Construction Toolkit and existing business resources in the community.
Did we stop by while you were out? Email eastlink@soundtransit.org or call 206-398-LINK to request a briefing. Learn more about construction in the Bel-Red area at a Meet the Contractor Open House to be scheduled in early 2017.
Sound Transit and City of Bellevue Host a Business Resource  Forum
Earlier this month on November 14th, Sound Transit and the City of Bellevue jointly hosted a Business Resource Forum at Bellevue City Hall. Businesses received information about existing resources available within the City of Bellevue including representatives from the U.S. Small Business Association, the Bellevue Downtown Association and the city's Small Business Development Center. City staff had information available about the Bel-Red Area Plan, and Sound Transit shared information about East Link construction in Bellevue as well as a comprehensive overview of the Business Relations program.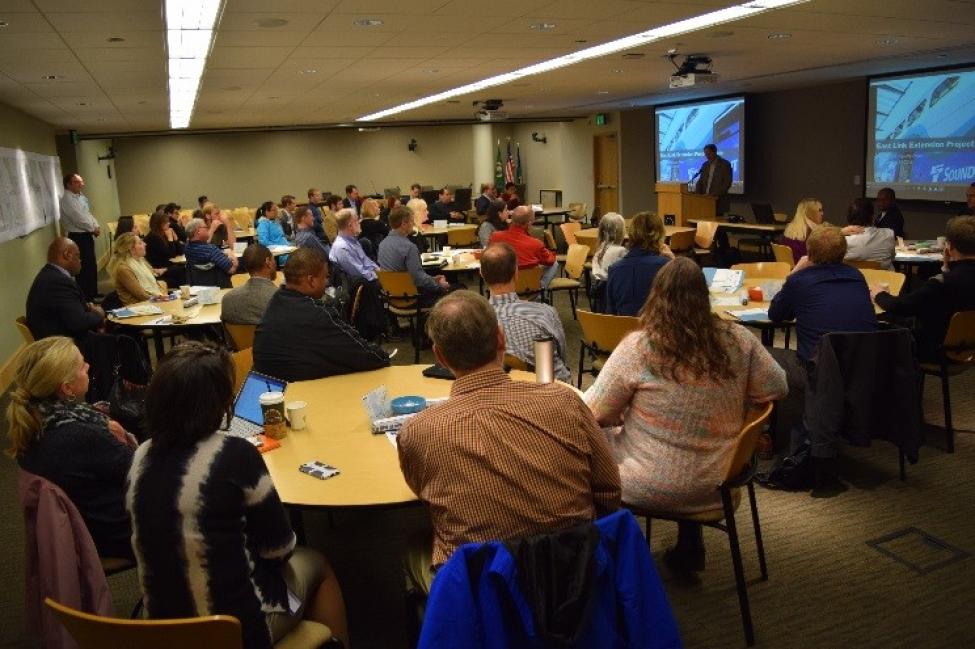 Building salvage planned for East Link sites
As part of our sustainability goals of reducing the amount of waste during building demolition activities, Sound Transit plans to salvage and recycle as much of the existing building materials as possible prior to and during demolition at the future East Link sites.
Three local salvage companies will remove materials from nearly 40 Sound Transit-owned buildings. The three companies are Ballard Reuse, Earthwise and Second Use. The salvage companies remove materials that can be reused including doors, fixtures, lighting, flooring, and appliances.
Through these and other efforts, Sound Transit will re-use or recycle a large amount of materials that would otherwise be taken to landfills.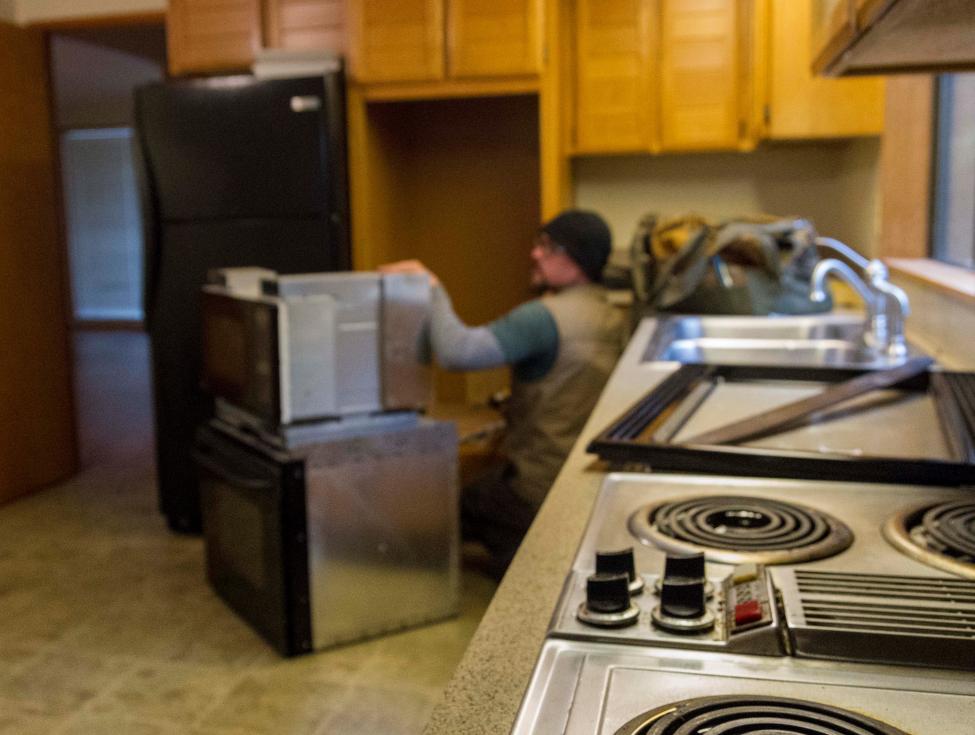 Light rail construction in south Bellevue begins in 2017
Joint venture Shimmick-Parsons was selected as the contractor for the south Bellevue portion (I-90 to Main St.) of East Link. One of the first construction activities in the area will be closing the South Bellevue Park-and-Ride. As early as January 2017, the park-and-ride will close for up to five years as the site becomes an active construction zone. The park-and-ride site will serve as the construction hub for staging equipment and building the light rail station, track and new 1,500 stall parking garage. Prior to the closure of the South Bellevue Park-and-Ride, information on the date of the closure will be distributed through email updates, neighborhood and employer outreach, and onsite communications at the park-and-ride.
During construction, ST Express buses 550, 555 and 556, and Metro buses 241 and 249 will continue to serve Bellevue Way Southeast next to the closed park-and-ride.
Replacement parking will also be available at new and expanded park-and-ride lots.

More information about the South Bellevue Park-and-Ride closures is available from the park-and-ride closures website: