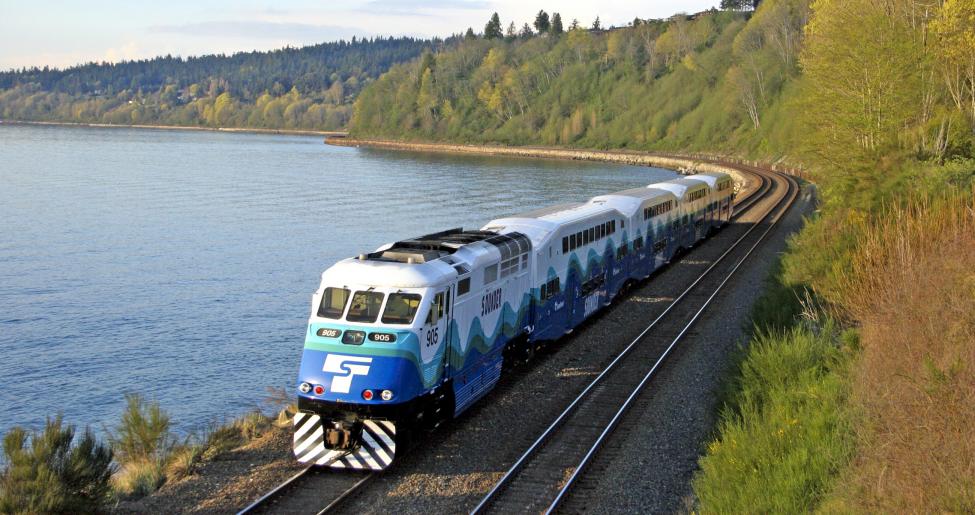 Reminder: Online open house open through Monday, Nov. 4th
Thank you to everyone who has provided input on potential projects to improve parking and access at Edmonds and Mukilteo Sounder stations. If you haven't had a chance to fill out the survey yet, please visit the online open house by Nov. 4th.
Examples of projects Sound Transit has evaluated include:
Edmonds: New parking locations; bike facilities along 228th Street S.W.; transit speed and reliability improvements.
Mukilteo: New parking locations; 5th Street bike lane and shared-use path; sidewalks and bus stop enhancements along Mukilteo Speedway.
Background
Sound Transit is investing $40 million to improve access to the Edmonds and Mukilteo stations for riders, whether they walk, bike, use transit, or drive. This investment could come in the form of direct Sound Transit construction of new facilities or by providing funding to another agency to build an improvement.
In early 2019, Sound Transit started working with local partners and the community to identify potential access improvements that would best meet the goal of increasing ridership on Sounder North. Sound Transit hosted an online open house, and held several events to inform the public about the project and gather feedback on priorities. You can find a summary of our spring 2019 outreach here.
Upcoming weekend Sounder trains: Nov. 3, Dec. 22 and 29
Sound Transit is running Sounder special event trains on three upcoming Sundays:
Nov. 3, Seahawks vs. Tampa Bay Buccaneers
Dec. 22, Seahawks vs. Arizona Cardinals
Dec. 29, Seahawks vs. San Francisco 49ers
For train schedules and details, visit our website. 
Remember that you don't have to attend the game to ride the train – take the opportunity to explore Seattle for a few hours without having to drive! Sounder arrives at King Street Station in historic Pioneer Square and is across the street from the International District-Chinatown Station for easy access to Link light rail. For more tips on weekend Sounder trains, check our blog post.